About An2 Cabs
An2 Cabs was founded in 2017 in Guwahati, India. It is a leading provider of taxi booking transfer services like airport transfers, point-to-point transfers, hourly booking, and more.
Earlier, taxi booking was a tedious task for its passengers, and getting a safe and secure ride was a challenge. An2 Cabs tried 2 software before joining hands with Yelowsoft that did not stand as promising as expected. But, after switching to Yelowsoft and leveraging our taxi dispatch software solution, An2 Cabs has become a trusted taxi transfer services provider among its native competitors.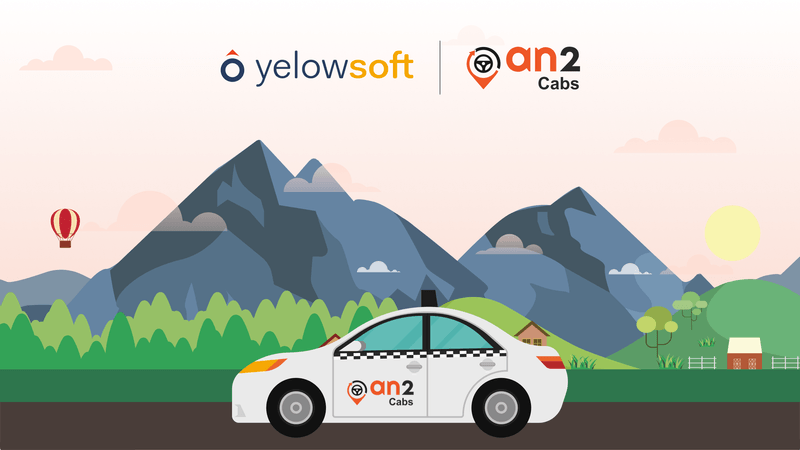 It is now able to provide safe, reliable, and affordable transportation services to customers not just across the city but across the state.
Currently, it is one of the trusted and rapidly growing taxi booking service providers in Guwahati, India.
Challenges
An2 Cabs is a long-time player in the taxi business. He tried 2 well-known software and apps before selecting Yelowsoft. Working with the previous two solution providers - he faced the same 3 major challenges.
High Google billing
Poor after-sale customer support
Complicated to-use software
Lofty plans and charges
It ultimately resulted in low revenue. Then loss. And finally came a time to shut down the system An2 Cab was using and his business. Painful.
High Google billing:
An2 Cab worked with 2 different taxi booking app providers. He got high Google billing for using Google Maps with the first provider. It resulted in more as an investment and less as earning. Later it turned out to be a nightmare. He had to stop using the system. Plus running a business.
An2 Cab again started a business after some time. This time; new hope, a new technology partner and a new investment. Unfortunately, he faced the same issue again. In fact, this time An2 Cabs was more into debt than earning profit. Google Maps charges based on the request and characters.
These 2 software had no smart algorithm or a solution that could beat this Google Map API calling tactic. The biggest drawback of these 2 software.
Lofty plans and charges
An2 Cabs had to pay more for fewer features. Plus, the plan's pricing was higher compared to what we offer. It means, along with the high Google billing, An2 Cabs had to lose money for lofty plans.
Poor after-sales support
Frustration was at its peak with the owner of An2 Cabs. A great disappointment is what An2 Cab faced with both software providers. There was no on-time support. No problems were fixed when asked. No one from the team was available to hear and solve the problem. Another major reason to quit using the software.
App complicated to use
Be it the driver, passenger or the An2 Cab's owner - everyone in the channel was unhappy with the user interface. Each app had poor UI and poor performance. Passengers were facing problems in booking the ride. Drivers were unable to operate the app as a whole. Whereas, the admin panel was even more complicated. Taking more time to understand.
Trusting Yelowsoft and its taxi dispatch platform:
After facing several issues and shutting down the business 2 times, An2 Cabs did in-depth research. He found a trusted ride-hailing software solution provider: Yelowsoft.
He visited our office personally and asked us to provide him with stable software that is free from all the above-mentioned challenges. Our core team heard his every problem and to fix it, we aligned an expert. He then spent his time and expectations with him in order to solve the problem and get the solution mentioned below.
1. Reduced Google billing by 8 times
Our expert made a customization in the algorithm based on his requirement for Google Maps. Instead of making multiple requests every time even for the same route discovered earlier, our system stores the route data and does not request a route from Google for the same location. This makes the An2 Cabs save money.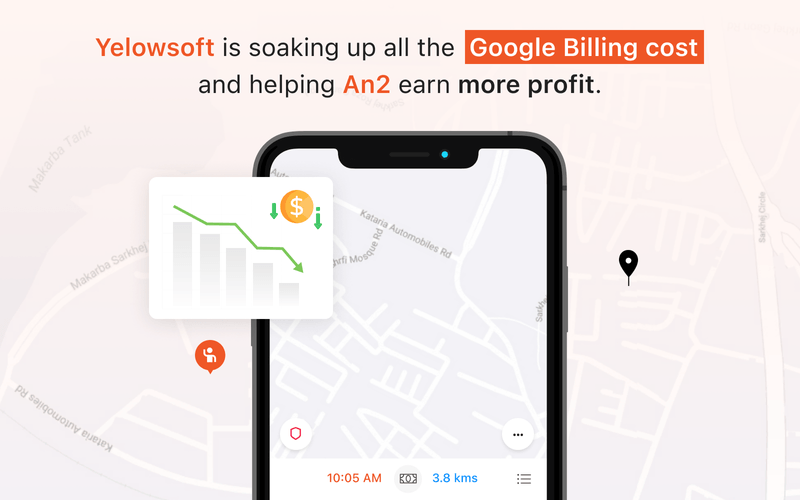 We also expanded the radius of the buffer location shifting from 100 meters to 500 meters while driving. So, next time, if the driver is on the same route and changes a location within the 500-meter radius, the system will not request Google API. This resulted in reduced Google Maps billing. In fact, saved nearly 10 times as much as he was losing using previous software.
2. Active support with experts solving problems quickly
We gave expert support with 100% transparency and availability whenever An2 Cabs required. The client asked for support like changing the color theme in the app, changing the font or font size, making some changes in the sequence and more - our experts were available to answer and address the problems on time.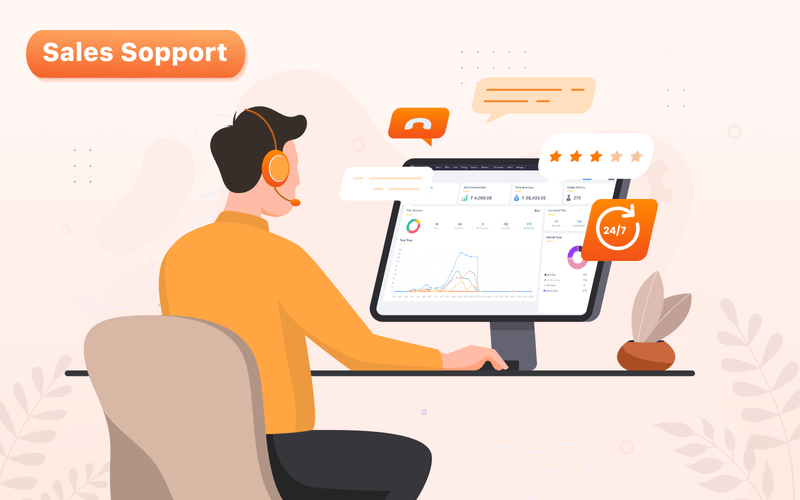 3. Affordable feature-rich plans
With no hidden charges and extra cost, we offered affordable plans with a bunch of features he wanted to use to grow his business. Easy-to-use features with an easy and cost-effective subscription designed not to put a hole in the pocket but to support An2 Cabs' growth is what made him trust Yelowsoft and the team.
4. Easy-to-use software
We offered white-label software branding with the An2 Cabs logo, color theme, and highly intuitive user interface. Passenger app, driver app, and an admin panel: every software from Yelowsoft is easy to use for all characters in the channel. It required no special training or technical expertise for An2 cab's passengers and drivers to use. It was ready to use anytime anywhere.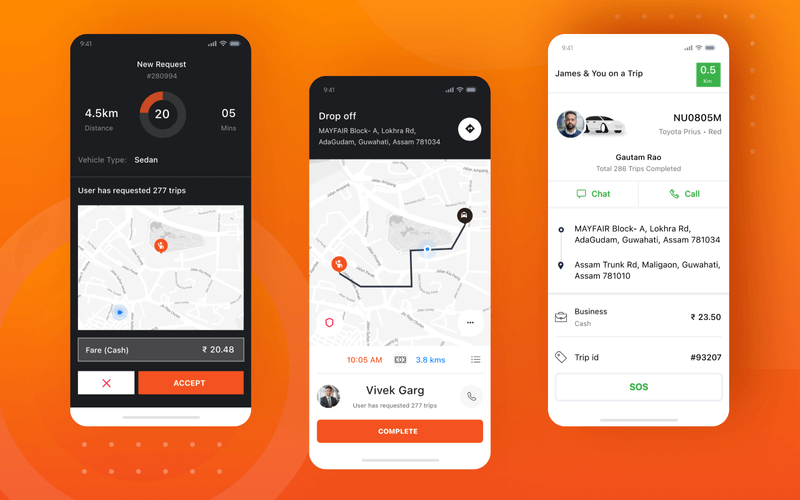 Results An2 Cabs got
Compared to the initial approach to Yelowsoft, An2 Cab is now having a super active business. There is no headache of losing business, trips, money and paying high bills to Google. In fact, the following aspects have increased:
Trips to 10 times more than last year
Recurring passengers ratio increased to 84%
Revenue increased by 200%
Earning 30,000 trip requests every month
What An2 Cabs do to get these results?
Used a ready-made white-label ride-hailing software from yelowsoft
Provided drivers a robust driver app
Launched his own passenger app to provide a personalized booking experience
Got smart and reliable technology partner to fearlessly scale and compete
Started with a city, expanded to the state and now planning to serve other states
Prioritizing customer demand and applying the needed strategy to win the market