When Uber came, a lot of technology firms around the world started to clone the working of its apps and the entire solution. This led us to many wannabe Uber-clones. But none of them could deliver nightery the performance nor the expectations of the trail blazer.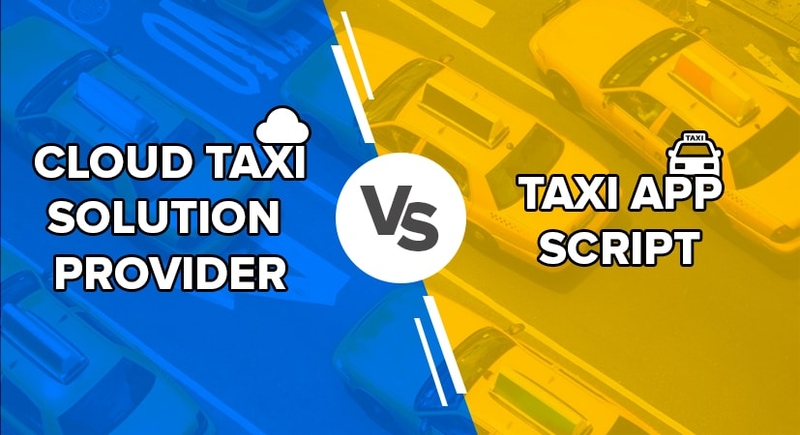 A major demand for the restless cloning of the Uber app came from taxi, private-hire, logistics and limo players who wanted a similar solution in the shortest time. They were feeling left out or were apprehensive that Uber will sooner or later will make them irrelevant.
For the years to follow the launch of Uber, these technology companies perfected solution to make it at least usable for at least small or medium fleets. This progression led to a new breed of software solutions called "taxi app script".
What is "taxi app script"?
A software program or application is nothing but many blocks of codes working together to bring a desired functionality to a software application. Think of 'taxi app script' as a script, a piece of programming code, when compiled and deployed in the right software development environment give birth to taxi solution similar to Uber.
Now suppose your client is a small-time logistics operator, and it wants you to clone an Uber-like software and set it over your fleet management system. Of course, creating an Uber-clone from grounds- up will set you back for a year at least. Which client has this level of perseverance and patience? So you'll buy taxi app script from one of the reseller, tweak it to the client's requirement, deploy on the client's server, and charge them over the cost you paid to the reseller.
All well and good, no? What if the software or one of the coupled app malfunctions and your client becomes furious. Whom would you go for support? The reseller will charge you hefty and you can't bill that to your clients account. Your in-house developers can't fix a software program they did not write in such a short time. At the end of the day, you're at loss.
Rely on an end-to-end taxi solution like YelowTaxi
An end-to-end solution provider for taxi, limo, and private-hire businesses, YelowTaxi is not yet-another solution provider in the market. It is cloud-based, mobile first just like Uber is. It is end-to-end that is everything from customization and branding to deployment and support is taken care of by the very team that built it.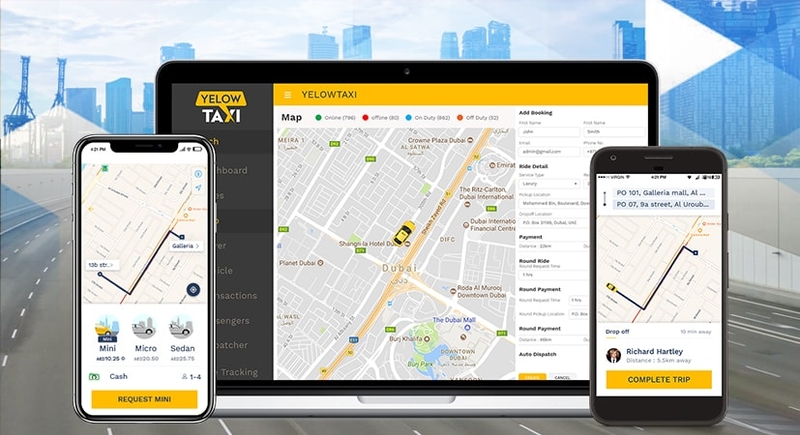 Also, our solution is ready to go that is you don't have to go through the hassles of buying hosting space, pushing the code to the server, and being liable every time a passenger runs into a trouble with the app.
Read More: Streamline limo business with mobile-first solution
Prefer a cloud-based taxi solution
As a SaaS-based solution, YelowTaxi is already deployed on a cloud maintained by Yelowsoft and is ready to use. By ready to use, I mean as ready as Dropbox Pro. Dropbox gives you a storage space and saves you the hassle of carrying a flash drive or spending your money on buying new. Not to mention, you can access your data from anywhere irrespective of device, or browser you are on. All you need is to subscribe to Dropbox Pro on a recurring fee either monthly or yearly.
Likewise, you can subscribe to YelowTaxi by agreeing to pay a fixed amount on a recurring basis. You don't have to maintain a server to host the taxi solution. It is already hosted on a cloud. As you subscribe after paying the amount, we give you a username and password to access the admin panel. The initial setup takes less than 10 minutes and we guide you during the entire process. You mostly have to add drivers, admins, and configure the app to work. If you run into a trouble during the setup, we are there for your rescue.
Support and help: taxi app script vs taxi app provider
When you buy taxi app script and deploy on your server, it is more of a one-time deal with the reseller who tends to sell and forget. If you have a question or two or run into trouble during the setup or after, you have to pay them for each time this happens, which may become an overhead in the long run and thus is not feasible with a growing business like SMBs and startups.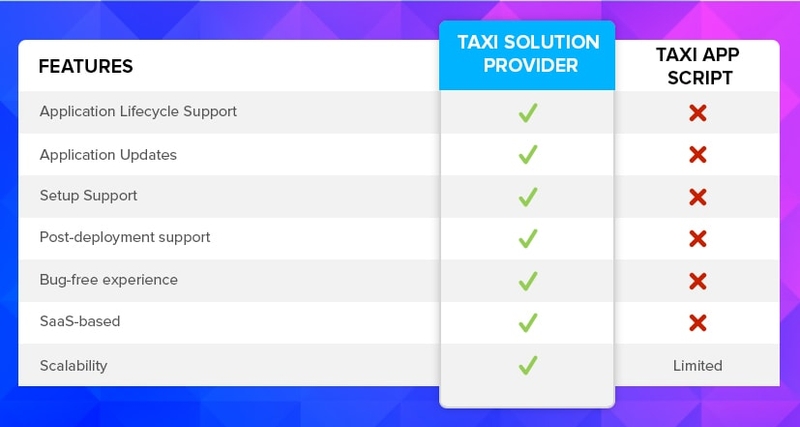 In addition, you have to live with the same script for the entire lifetime of the taxi solution as most taxi app script sellers provide little to no maintenance, forget new versions of the script. Without saying, getting publish with on Apple's App Store is a particularly difficult task.
As a taxi app solution provider, we provide you support with various options including Skype and Phone. Since the solution is pretested and is already deployed, you are less likely to face zero-day bugs that new apps are prone to. As a SaaS based taxi solution, YelowTaxi is always updated and always better than it was. No need to run manual updates and suspend the operation in the meanwhile. You pay small fees every month rather than a hefty upfront unlike a taxi app script.