About Free Taxi
Free Taxi is a leading taxi company based in Tri-City. Apart from Tri-City, its taxi services are also available in Warsaw, Krakow, Zielona Góra, Łódź, and many other Polish cities.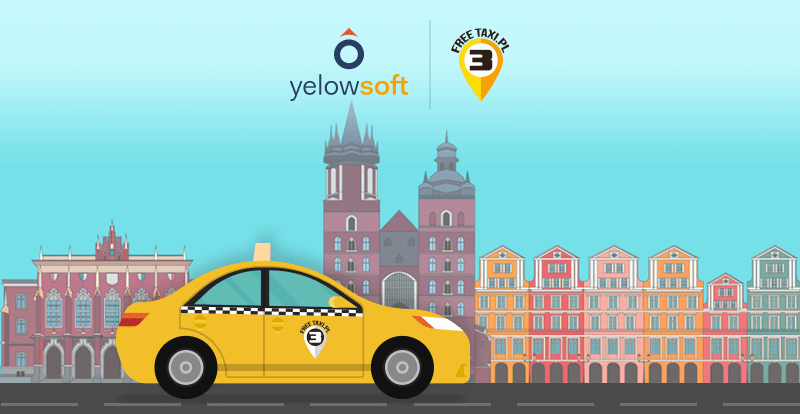 The company believes in constant improvement to fulfill the needs of its customers. The company offers taxi services to residents as well as tourists. Free Taxi also enables its customer to make payments via multiple modes such as cash, card, and wallet. Apart from taxi service, Free Taxi also offers professional logistic support for corporate conferences, events, and occasional meetings.
Free taxi has many licensed taxi drivers that come from several taxi corporations. Furthermore, they also have non-affiliated taxi drivers which have taxi licenses in many Polish cities. These drivers guarantee a top-notch level of service since they are professionals. These drivers have tons of experience and knowledge about the city's topography and personal culture.
How Yelowsoft helped Free Taxi?
Free Taxi came to Yelowsoft mainly because they were looking for a robust and advanced taxi dispatch system that can boost their taxi bookings and revenue. Apart from this, they also had other requirements which were fully fulfilled by Yelowsoft. Now, let's have a look at how Yelowsoft helped Free Taxi.
Dispatcher app
One of the major reasons why Free Taxi came to Yelowsoft was a dispatcher app. Free Taxi was looking for an advanced dispatcher app that can boost their bookings and revenue. And Yelowsoft provided them with exactly the same.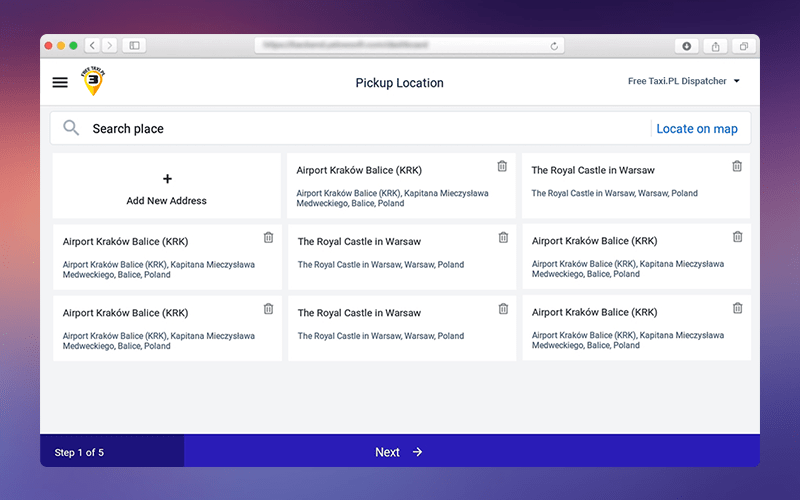 Our dispatcher app empowered Free Taxi to book rides for passengers manually. Now, all a dispatcher had to do is enter the details of passengers in the dispatcher app and viola! the cab is booked.
Also, they can place these dispatchers at various locations such as airports, railway stations, bus stations, and malls where their dispatchers can book rides for the passengers in quick time and with ease.
These dispatchers helped Free Taxi to take advantages of public places that have tourists and other people who could be the potential rider. With dispatchers, Free Taxi can now book rides for those passengers who didn't have a mobile app in the first place.
Self-operating kiosks
Apart from the dispatcher app, Yelowsoft also provided Free Taxi with self-operating kiosks. These kiosks were similar to dispatchers in their function. The only major difference was that it didn't require any human controller or assistance to function.
With this, Free Taxi could simply place these kiosks in a public place and the customers can come there, fill in their details, and book the cabs. These kiosks also helped Free Taxi in better resource utilization since no resource was required to operate these kiosks. Another positive of our kiosk system was that it was compatible with any Android tablet or device.
Cashless payment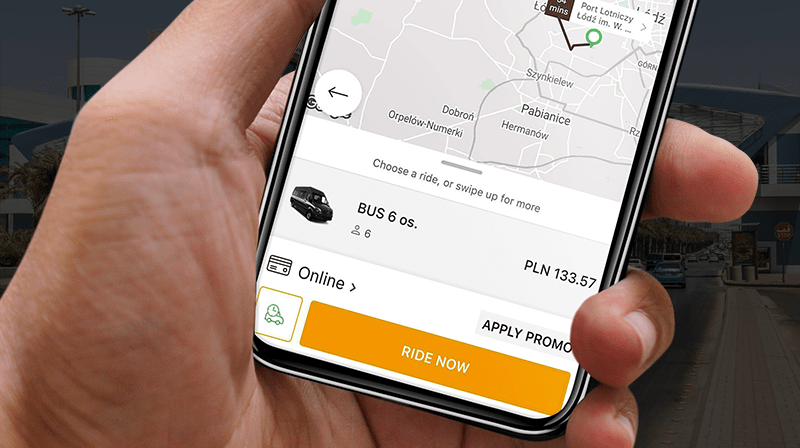 Free Taxi also wanted to focus more on cashless payments. So, Yelowsoft helped them with payment gateway integration that helped passengers to make seamless payments via multiple cashless payment modes.
Physical meter pricing
Yelowsoft also helped Free Taxi to implement physical meter pricing in their solution. This was because, in Poland, it was necessary for many cabs to have physical meters installed in them. So, our client wanted a pricing system that takes meter reading under consideration for the fare calculation.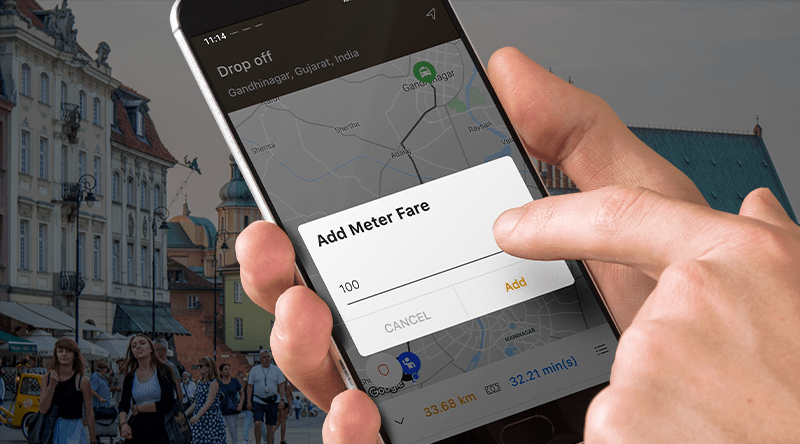 With this, drivers can simply enter their meter readings in the app and the fare would be calculated. While calculating fare, our solution takes all the parameters into consideration such as distance, driver commissions, taxes, and many other charges.
Aftermath
With Yelowsoft's taxi dispatch system, Free Taxi witnessed a huge spike in their overall bookings and revenue. But our job is not finished yet. We are continuously working to fulfill our client's requirements. Currently, we are working on implementing booking prices in which the passengers will be charged an extra amount based on the vehicle type that they chose.