Cab booking services and applications has become a crucial mode of transportation across many countries. The cab booking industry is rapidly evolving as an essential market today.
While mobility as a topic or sector isn't a new thing, a lot of businesses are plunging into a corporate taxi booking system to leverage their fair share of the growing market.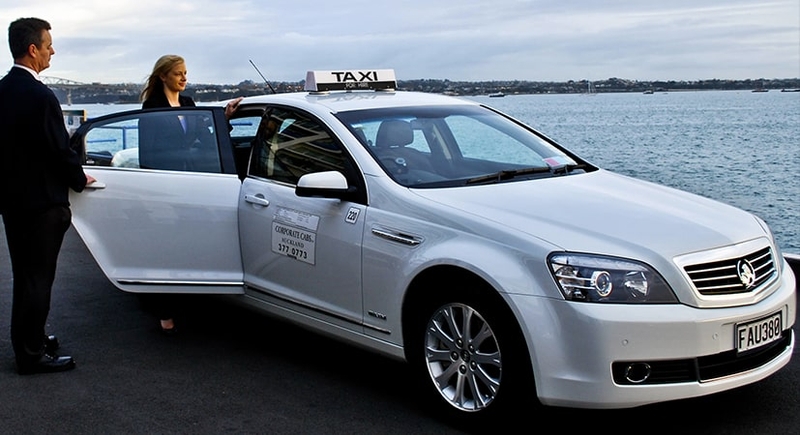 A stat from Statista shows that the revenue of taxi booking services in the U. S. alone is expected to reach up to 2,841 million U. S. dollars by 2022 up from 2,225 million U. S. dollars in 2010.
With cab hailing and taxi booking applications becoming omnipresent, corporate taxi service is a new trend in the market. In fact, the magnitude of corporate people using a taxi for day to day travel and is rising at an unprecedented pace.
Previously, the dependence on the privately-owned vehicles was quite high and public transport was a single fall-back option.
The scenario changed when a taxi service was called in specifically for trips to and from the airport or when someone needed to travel during odd hours. This continued until taxi-hailing tech firms like Uber and Ola came into the picture.
These firms entered the market a couple of years of ago with the proposition of convenience, ease of use and taxi booking, and highly attractive rates. Several other local companies then joined the league replicating the Uber and Ola business models.
Customers took no time to adapt to the attractive offerings coming their way due to highly competitive rates of various cab fleets. However, the business to business (B2B) taxi market was a difficult one to disrupt with the unpredictable booking spectrum evident on the business to consumer (B2C) side.
The B2B market required services that could assert long-term business relationships and a systematic movement of the workforce. But here's how the cloud-based taxi dispatch systems geared up to serve the corporate world amidst the intense tech-led taxi booking competition.
Corporate people or employees essentially face two issues when it comes booking a taxi service, which is, delay and security. From the security perspective, it is important that every taxi management software company is registered and regulated by the local governments.
In order to facilitate security and ensure that the corporate employees' time is saved is a massive challenge for taxi booking service companies.
To bring a solution to this day to day problem of the corporate world, YelowSoft introduced a cloud-based taxi dispatch system for the working people.
This taxi dispatch software solved the issues of time delay as well as ensured the security of employees and their valuables.
It is the best solution that offers online booking and dispatching service in the corporate market where time and security of employees are major concerns. This system makes corporate transportation easy and hassle free.
Whether it is about dropping off an employee to an airport, booking a ride for a client, arranging pick up and drop off facility for employees or visiting various business partners, this solution offers and ensures a great ride experience for the employees in your organization.
It efficiently manages all the travel needs of the employees and the business on the whole without letting you worry about your employee's transportation.
Some of the other key benefits of a corporate taxi booking system are as follows:
Point to Point travel
allows employees to travel conveniently within the city in a hatchback, sedan or SUV
Outstation business trips
let the employees travel for site visits, an upcountry tour or factory visits. The solution can allow employees to travel anywhere even for off-sites
Executive rental solution
allows businesses to book custom rides with multi-stop and wait for options. This is ideal for employees visiting various clients in a single ride
Employee pick up and drop service
arranges convenient daily commute facility for employees traveling alone, through a fixed route or with a group of colleagues.
Events and Bulk booking
helps to manage group taxi bookings, client and/or guest pickup, or a road travel requirement in bulk during business conferences, events, and celebrations
Low costs
employees pay only for the distance traveled. With a flexible and point to point billing solution, the user can pay only for the distance that the employee has actually traveled during the ride. This reduces the cost of employee transportation up to thirty percent as compared to the traditional means of transport.
Time saving
the solution enables hassle free expense reporting to help you avoid manual bills and receipts. The employee need not worry about keeping or tracking the receipts. The system emails the receipts for each ride taken on the registered user email address along with a consolidated ride summary.
Flexible billing
YelowSoft offers multiple payment methods which allow direct billing to the company on a periodic basis. Employees can also make use of the mobile wallets as well as cash to pay for the business ride.
Convenient booking
the convenient booking feature allows booking a ride from anywhere for themselves. The centralized booking officer can also book rides for your employees as well as for guests.
Transparency
The system tracks each business ride and provides insights into your employees' travel. It then sends an extensive report about the travel allowing you to control the travel spends and optimize the travel plan.
Apart from these stellar benefits, the Yelowsoft taxi booking system also offers some security features including:
Track the ride
Track the ride in real time and share the insight with family and friends
Verified professional drivers
Every driver undergoes a police verification and extensive background check.
Privacy of number
the mobile number of each customer or employee is masked on the driver's application to ensure the privacy of employees.
Emergency service
The system also allows employees to alert in case of emergency, providing an additional assurance for safety.
All in all, the tech enterprises have an edge to provide corporate transportation services at an unprecedented scale and attractive prices with a potential opportunity on the horizon.
But it is essential to understand customer needs and sensibilities and craft a system that aptly suits a corporate system.