The transportation industry has witnessed dramatic changes in the past few years. Thanks to the smartphones and mobile applications. From finding and booking cabs or limos and securing travel on the go, consumers these days demand quick and easy methods that respond to their request when they need them.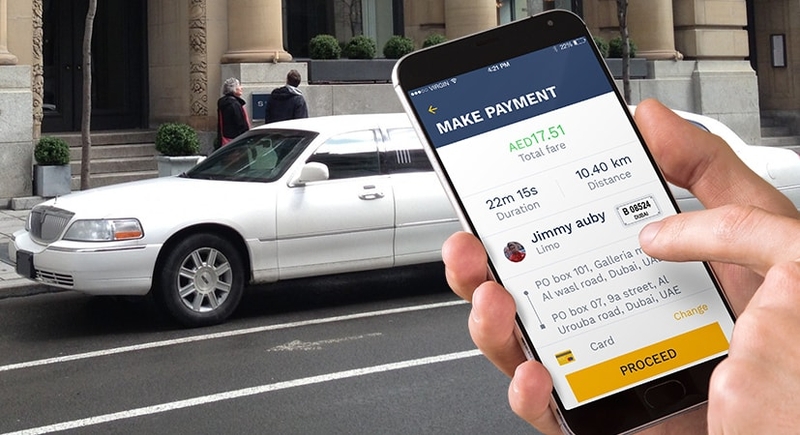 With the limo taxi booking app solutions on the rise, consumers are now empowered to make quick travel arrangements, control them and stay up-to-date with their travel schedules. Mobile apps have become the most convenient way to easily access and explore limo options.
So whether you are on a vacation or a business trip, a mobile app is most likely your go-to when you require transportation services. However, building a good, valuable limo mobile app is not an easy task to undertake.
Enterprises are often caught up in the dilemma of choosing between the two popular app development approaches: off-the-shelf and custom built.
There's a great amount of debate across the web on whether off-the-shelf or custom development is the right approach to building successful limo mobile application. While the decision is critical, let us understand each approach and weigh its benefits and drawbacks to make a precise choice for developing a limo app for your business.
Off-The-Shelf App Development
Generally, opting for an off-the-shelf application is quite quicker and cheaper than you think. It is an ideal app development approach for businesses that are dealing with time and budgetary constraints. The speed and cost factors of the off-the-shelf solution may seem more lucrative in the following two scenarios:
when your business lacks the expertise essential for building a mobile app in-house
Or there's a product available in the market that meets your business requirements.
However, off-the-shelf solutions have their own set of limitations. Most of them might not fit your requirements perfectly. You will have to adjust your business processes and user behavior to work well with the solution as it comes with pre-defined processes, features, functionalities, and flows.
In addition, the off-the-shelf solutions are designed to attract several different businesses and customers. As a result, the future app enhancements will be broadly based on the wide range of customers than a specific business or industry. Plus the updates and enhancements are released at a slower pace than the pace at which your business may evolve.
Benefits of Off-The-Shelf App:
Low upfront development costs
Build feature-rich limo application
Meets basic needs of your business apps
Quick and easy to deploy
The design, development, and testing of the app is managed by the vendor, allowing you to focus on other important aspects of your business
Most of the off-the-shelf solutions come with a maintenance contract and support services
Self-help support is available from the user communities across the web and forums
Read More: Automated taxi solution for your business?
Drawbacks of Off-The-Shelf App:
Off-the-Shelf solutions include licensing, upgradation, or per-seat charges
Offers a limited number of features and is less flexible. This makes it difficult or impossible to customize your app around your business needs
May comes with irrelevant features or functionalities
You need to adjust your business needs and processes to meet the solution's functionality
The off-the-shelf solution is less likely to sync with your business vernacular
It often includes security and technology solutions that do not conform with your business' internal guidelines
Custom App Development
There's a common misconception that a custom-built taxi app solution is meant for large business or complex needs. A custom mobile solution is ideally suitable for businesses with pre-defined needs, processes, and functionalities. It is a well-integration application that matches your requirements perfectly.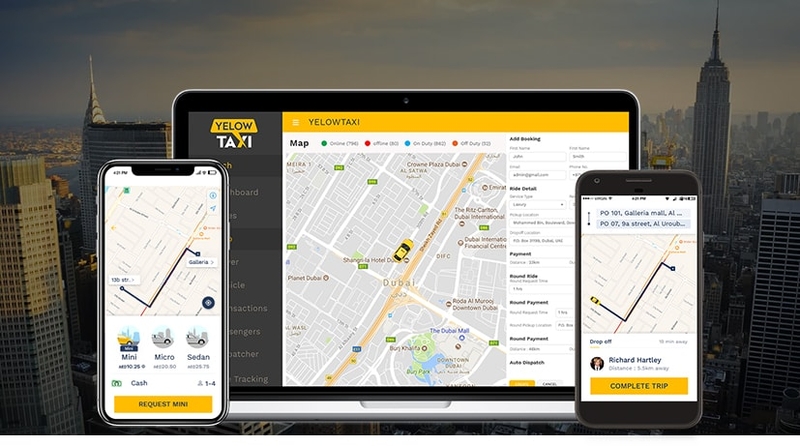 As the application is tailored to align with the pulse of your business, it sets itself apart from competitors, allowing you to stay on top the digital competition. It provides detailed insights into user profiles and behavior while enabling transparency and more accurate decision making. This further leads to improved customer experience and satisfaction.
Advantages of Custom-Built App:
Customize the app to suit your business needs
It provides total control over the application
The custom-built app is highly scalable. Hence it allows for changes and enhancements as your business grows
You can begin by building a prototype and scale into full-fledged business solutions as your business revenue grows
It lets you make use of open source and paid tools, platforms, plugins, etc., to facilitate rapid mobile app development (RMAD)
Your application can be tested for discrepancies or errors to ensure continuous performance and support
It gives you a competitive edge by differentiating your business from others
There are no ongoing maintenance or subscription contracts involved
Disadvantages of Custom-Built App:
Custom-built solutions are often more expensive than the off-the-shelf (prepackaged) solutions. The cost, however, depends on the implementation requirements of the prepackages solution.
You are required to monitor and maintain your customized mobile app constantly. Some may require less or no maintenance at all while others require massive support and maintenance efforts.
Custom app solutions take relatively long time to build. It is a time and resource-intensive process.
With rapid technological advancements, the technologies and platforms used for building your custom application may become obsolete over time. This requires you to re-build your application leveraging the latest technologies, ultimately requiring more time, resources and efforts.
Which One Should You Choose?
In all fairness, the choice is difficult to make. As a thumb rule, consider your business requirements, infrastructure, processes, budget and target audience to choose the right development approach. If you're looking for an inexpensive solution that can help you target a wider customer base, off-the-shelf is perhaps the ideal solution for you. If you're targeting a limited set of users and want to offer specific features and functionalities, a custom-built application is a perfect solution.
Are you looking to embark on your limo mobile app development journey? Yelowsoft, a cloud-based dispatch solution for taxi, cab and limo businesses, helps you get to the market faster than ever with features fully tailored to suit your business needs.