Despite failing in a few cities, Uber has certainly set a new benchmark for all the conventional players in the market with its user-friendly app. After Uber stepped into the industry, the taxi hailing industry has witnessed a hell of a lot of growth in the past few years. All thanks to the mobile app development companies.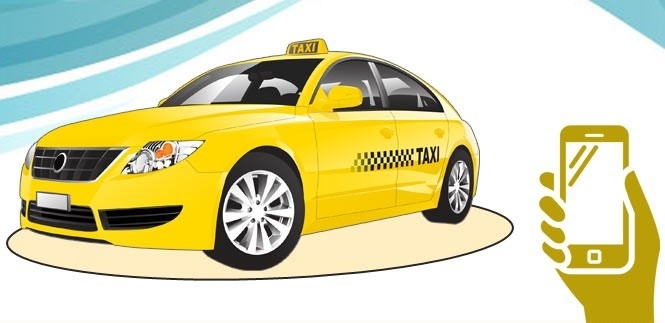 Known for its extremely simple designed app, Uber was able to recreate the way the taxi industry used to work since ages. The lucky ones were able to compete with Uber and crossed multiple hurdles to becoming the market leaders and the rest stayed as mere spectators.
Rise of the planet of taxi apps
Now, What made on-demand taxi apps so popular?
One of the main reasons behind the popularity of the on-demand taxi apps is that user-friendliness that the conventional apps are failing to offer and availability of taxis whenever the customer needs to travel. Apps like Uber were able to provide impeccable relief to riders by offering multiple cars at anytime, anywhere. Without having to book a taxi a day or two in advance, on-demand taxi apps are being the preferred choice for customers. Across the world, most of the taxi companies provide a fixed tariffs which are decided by their local governments.
Fortunately, mobile apps broke this regulation across the globe. Being just a platform, these next-gen mobile apps are offering great opportunities for drivers by providing part-time jobs.
As the usage of smartphones increased across worldwide, people want instant taxi booking services. Gone are the days when taxi business owners managed fleet of cars, drivers, and customers single handedly. Now, with the development of an efficient, cloud-based dispatch solution, taxi companies are experiencing the ease of technology to leverage taxi booking services.
It is no secret that due to on-demand taxi booking apps like Uber and Ola, the small taxi businesses are facing a harsh brunt as their so-called loyal customers are slowly making the shift towards these smartphone-based apps. Especially, Uber and Lyft have made it so difficult for New York City taxi companies to even exist in the market.
For any augmentation of the business, it is essential to welcome the latest, cutting-edge tools and technologies. In today's era of smartphones and iPads, not having a mobile-app will cost you your valuable customers. No matter, even if your business is small (Less than 30 cars), a mobile app can surely take your fleet business to a whole new level. Not only does the app help your drivers and riders connect in real-time but also offers you some excellent benefits on the upper side.
Now, let's take a quick peek into that:
The need of technology even in the taxi business has become a mandatory and a robust change. The finest example of that is Uber. If your taxi business has the ability to blend te loyalty and trust of a local company and technology style of international firm, then trust me your taxi business will certainly take the hit it needs.
Visibility
Having a taxi booking solution gives your taxi business a wide visibility and a great level of customer engagement. For instance, when visiting a new place, tourists, most of them, use search engines like Google to find nearest taxi services. As smartphones are now common, tourists will certainly turn to them before finding a taxi. Hence, taxi businesses who do not have an app will definitely lose to their competitors who have a user-friendly mobile application.
Better profits
Various taxi operators and drivers who previously worked with big aggregator applications have several times complained about huge commissions and reducing perks. This, as being one of the harsh reasons, cab operators do not prefer aggregator platforms. Nevertheless, your taxi business can play safe by developing your own app and save the commissions that are being paid to the cab aggregators.
Leverage automation and bring down costs
By providing a taxi booking mobile app, both your customers and drivers will be able to connect with each other in real-time and will have the advantage of growing in autopilot mode. This kind of mobile application not offers better user experience but also reduces ETAs and improves driver performance along with bringing down the overhead costs generated by handling everything on its own.
Driver efficiency
Not every driver drives the same way. So it is important to measure and manage the driver's productivity and efficiency. Conventional taxi companies do not provide a feedback form or at least ask for customer's experience with that particular driver. If a passenger had a bad ride due to a fare issue or any other, there would be no way you get to know whether it is passenger's fault or driver's. But, in a mobile app, right from the time customer books a ride to the time the driver drops him or her at the destination, everything can be tracked and monitored.
How much will it cost to build an on-demand taxi app like Uber?
Well, it depends on the customization. What platform you choose, which design you want, or the type functionalities you like to provide your customers. However, talking to a mobile app development company will give a fair idea on how much exactly it costs.
In a nutshell, on-demand taxi app would:
Improve customer experience by reducing the ETA
Bring down the operational costs
Streamline the business functions
Increase driver productivity and efficiency
Of course, improves profits
Final thoughts
The enormous customer response and the success (In some cities) of Uber have led to the creation of several number of taxi apps that provide taxi booking and renting services. The growing market knows no end and if you are waiting for the right time to enter into the industry then there is no such thing as right time. Let me tell you that. By mirroring the functionalities of Uber, you can easily get an app done by any professional mobile app development company. Just do your research, identify your business objectives and goals, develop your app and get the desired results.