The South African taxi industry continues to expand despite a challenging economy. It is now worth R50 billion in a year, with 69% of households in South Africa using minibus taxis. The taxi business in South Africa remains profitable at any time of the day since people need a way to go to and fro from places.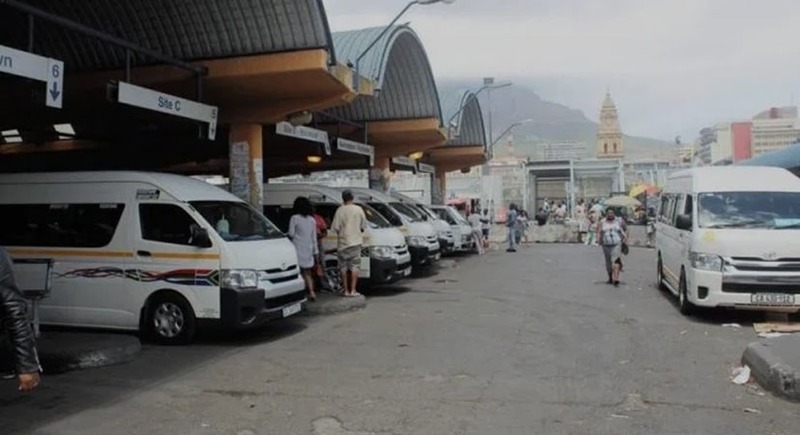 The taxi industry statistics from South Africa can attest to that. And you can begin this unique venture on a small scale with only a few vehicles and drivers. You can always later expand as you grow as a business. Starting a taxi business is a rational consideration for many because many of us grow up using taxis, and on the surface, earning revenue seems a little bit easier in this business.
Now almost all taxi business started to develop mobile app for advance booking through it. There are numerous mobile app development company in the world where you can develop your own mobile application.
However, before you can begin, there are some things you need to be aware of. In this article, we will cover some of the basics, such as the industry overview, the stuff you need to start, where to register, how to get capital, and a brief economic analysis of the taxi business in South Africa.
Industry Overview
Businesses in this domain offers passenger transportation by vehicles not operated on usual routes or regular schedules. Studies have stated that the income and revenue of this industry are motivated by leisure and business travel. The profitability of private companies depends totally on good marketing and innovation. In this business, small organizations can efficiently go against bigger ones as there are few markets of the system in operation.
Read More: Shared mobility: A new revolution in transportation industry.
Reports from the industry state that between 70% to 80% of the population of South Africa is entirely reliant on public transportation for its movement demands, and the most widely-used choice is the minibus taxi, which has a yearly turnover of anywhere between R60 and R90 billion.
Some experts say that inside this unregulated, informal industry, there are 150,000 taxi owners, 100,000 car washers, 300,000 drivers, 150,000 informal traders, and 100,000 rank marshalls. It provides direct employment to nearly 34,200 people in the country. By 2050, reports state that 8 out of 10 individuals will live in urban areas, and this, in turn, will boost the reliance on taxis for daily transport.
The Things to Get You Started
How to start a taxi service like uber in South Africa? You would need certification, among which, the route license is the most important. The taxi association will put the details of the vehicle and driver on a database, which will then, in turn, display if the course is profitable or not. If they find that are too many taxis on the same route, then the chances of making money for the driver is significantly reduced.
The routes are also divided and supervised by local authorities. Still, the task of the taxi association is to keep a close look at ensuring that there are not too many drivers on the same route. They essentially ensure that the ways are useful. This also ensures that no problems emerge among drivers, even if it might seem like something that will inevitably happen—given the various issues associated with the taxi business in South Africa.
Registration
As with any other venture, owning an entire fleet of taxis demands meticulous planning, which involves fleet management and obtaining the required paperwork to run in a specific area. After the funding and business plan has been acquired, the taxi owner has to register their business with the correct agencies in South Africa, including the Department of Transport, Department of Labour, and the Companies and Intellectual Property Registration. After this, the taxi driver is licensed and free to run their business and can be hired.
Capital and Financing
Vehicles like Nissan or Toyota taxis are commonly used. These are termed as the premium automobiles in this industry because of their dependability. These taxis cost from R100,000 to R340,000. Still, the total cost that would involve paying the fees to the taxi association and the license can amount to R350,000 to start the business.
Every industry has its problems, and every company comes with monetary gains and losses. It is up to the taxi operator to make sure that their business is running smoothly. Even though minibus taxis are a usual sight on the roads of South Africa, the inner mechanisms of the industry are not commonly known. That is why, prior to venturing into driving business ideas, it is best to do some research.
Studies have shown that the normal transport business has a diminished barrier to entry at the market's bottom, implying that anyone with a minibus can begin providing transport services. This leads to saturation and higher competition at this end of the market. In some cases, the entrepreneur begins their venture with little to none, relying mainly on the profit created from the business to cover overheads from the start. This lack of funds reduces marketing strategies that might result in better incomes. So, how to cover this aspect of the taxi business requirements? Here are some ways.
Commercial Banks
Commercial banks now fund vehicles used in this industry. But before you enter a bank for financing, you should be able to show the bank that you the required qualifications to operate a business by creating a well-structured business plan. You will need security (personal and/or assets) to cover the loan that you require.
Khula Start-up Fund
This fund was made to help the historically disadvantaged business owners in South Africa to create new enterprises. Individual resolutions are made after having evaluated the possible return on the business and the amount of risk. Loans are paid back over a 5 to 8 year period and small-medium enterprises can apply for funds between R150,000 to R3 million.
Machinery, IDC Metal, and Transport Fun
The Industrial Development Corporation assists South African entrepreneurs with fun vehicles, accessories, and components as well as various transport items such as trains, boats, and planes. Repayment is often made for 5 to 10 years, depending on the profile of risk.
Economic Analysis
The taxi business is an essential part of a country's economy. As a visitor to a country for the first time, it does not matter if you came by air, road or sea, there is a high chance that the first person you will encounter in any new city is a taxi driver, whom you need to hire to take you to your hotel or your chosen destination. The carriage and attitude of the taxi driver instantly make somewhat of a first impression of the attitude of the people of that place in your mind.
The economy of a country, in turn, impacts the taxi business by fares, good roads, and fuel prices. For example, the multi-billion Rand minibus industry carries more than 60% of commuters in South Africa. You also will note that the industry is mostly totally made up of sixteen-seater commuter buses (usually a Toyota Hiace), which are sometimes not good on roads or are unsafe. Taxi drivers are infamous for their lack of regard for road rules and for their affinity for overloading their taxis with passengers dangerously.
Due to the unregulated market and the fierce competition for lucrative routes and passengers in South Africa, taxi operators team up to form national and local associations. These associations soon begin showing mafia-like tactics, including hiring hitmen and instigating gang warfare.
Summary
The taxi business in South Africa is not a natural bridge to cross, so you will need to think this through carefully. However, with the right consultation and the correct application for a taxi permit, you can look closer at this venture if you want to earn some profits.