We all might have faced the situation wherein the driver denied us for our destination. It hurts, more than a breakup, trust me! Later on, we have no choice but to move on like the former. However, life is easier with the advent of taxi hailing apps like Uber, Lyft, and Ola.
Now you can simply book a cab from anywhere in split seconds. On-Demand Cab Services have made our daily commutation fast, convenient, and comfortable.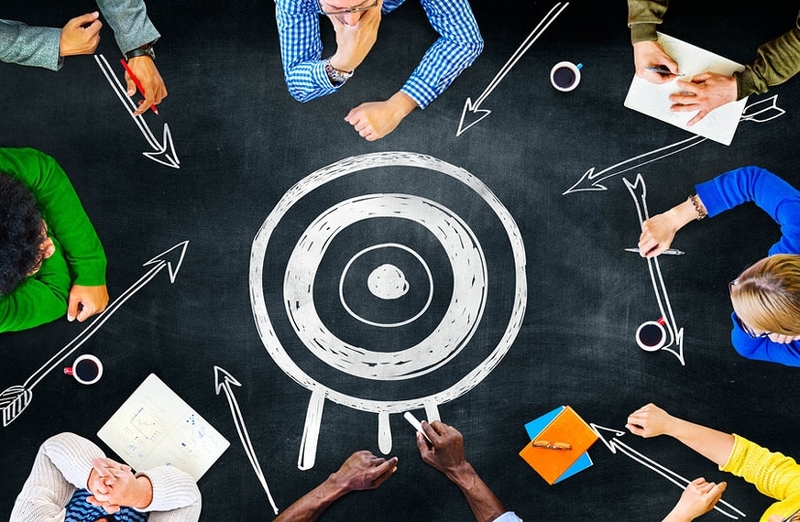 When it comes to On-Demand Cab service only one name pops up in everybody's mind and that is of Uber. Uber has been the unprecedented king of Taxi apps and it is still going strong. The growth has been such that it started new venture like Uber-Eats.
Moreover, it is looking to work on unique ideas such as driverless cars and chopper service. Uber is operational in 72 countries which is a testimony to its dominance in the On-Demand Cab Services.
On-Demand sector is booming for past few years and it seems to continue to grow for years to come. Entrepreneurs are exploring new possibilities in the world of On-Demand with a dream to become as big or even bigger than Uber.
If you dream like that too then this is a perfect read for you. In this we will discuss about the rise of Uber and other taxi giants. We will do in-depth analysis of how they made it big. Moreover, we will also study what are possible ways in which you can make your taxi hailing app as big as Uber.
How uber made it big
The growth of Uber has been immense since day one. Many could argue that the sole reason for their success was the fact that they were the first one to tap the On-Demand market. I agree on that fact; however, I disagree behind the reasoning.
Orkut was the first social networking site but Facebook decimated it. So, what was it that made Uber grow consistently even when there were many competitors possessing great threat?
Below are some of the reasons which made Uber grow strong.
The local taxi problem
Before Uber came into the scene, the riders had to wave their hands to stop a taxi. Sometimes the driver would agree and sometimes it won't, depending upon your destination and his mood.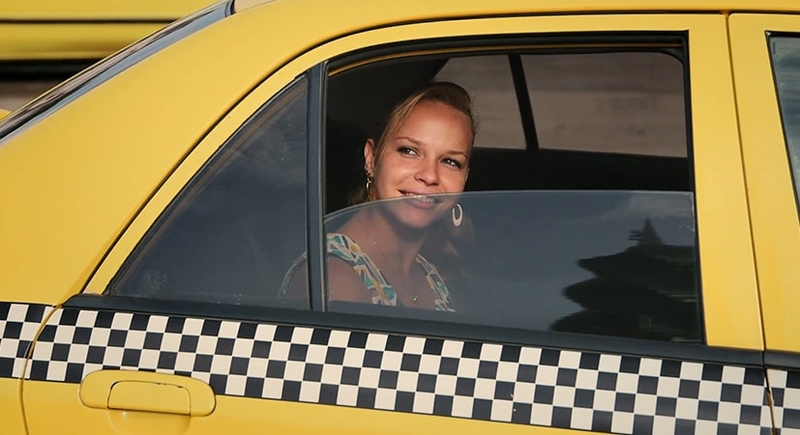 In case he agrees, the rates were always the issue as they would charge whatever they felt like. Lack of options and organization among taxis made a rider's life difficult. Uber checked all the boxes; it gave more power to rider, snatched pricing monopoly from drivers, and ensured comfortable commutation.
Starting it the right way
A key factor that played in favor of Uber was its location. Launching Uber in San Francisco, where people are tech savvy gave it a considerable edge. Uber gave massive introductory discounts which were way cheaper than the existing Taxis.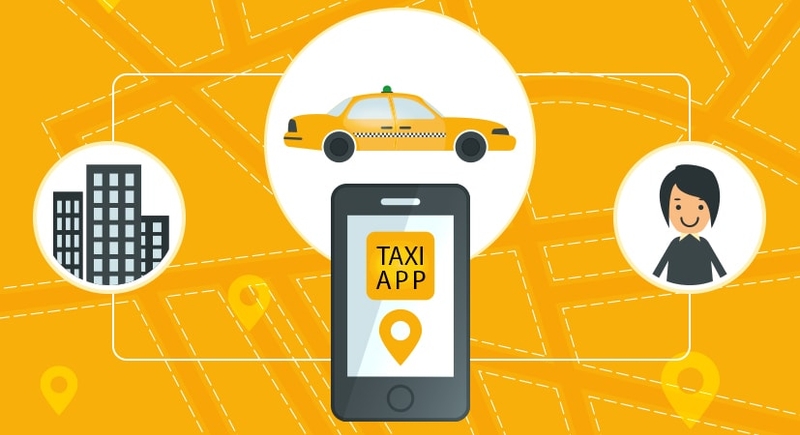 In the beginning Uber offered rides from clubs to rider's doorway. People were amazed by this new service and wanted to try it out. The comfortable, convenient, and economical service made people go gaga over it.
Word of mouth
No matter how many advance methods of marketing you employ; the one which will always be the most effective is – word of mouth. As mentioned earlier, Uber created a storm by its convenient and comfortable services.
The word was spread like a wildfire, and more and more people started availing the Uber service. The customers were doing Uber's marketing and their audiences went on increasing at exponential rate.
Read More: Checkpoints to consider ride-sharing app
Uber's business model
Taxi driver
Any driver with driving license can apply for Uber's driver. Uber provides their driver with an iPhone after they passed the screening. This ensures steady income for the driver without any risk and investment.
Passenger
User downloads the Uber app on their mobile phone. They will book a cab through their phone by entering their current location and destination. The Uber app allows them to monitor the taxi as it approaches towards them.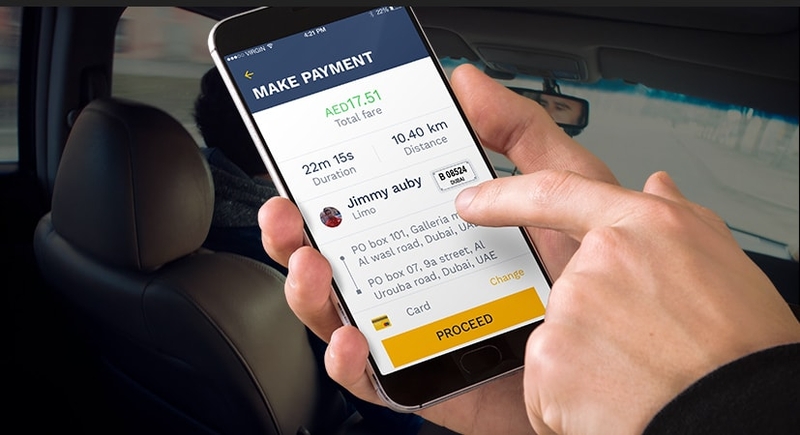 Fare & payment
Uber sets the Taxi fare by a method called surge pricing. Fare depends on the demand; high fare rates during peak hours and flat rates during off hours. Fare also depends on other factors such as distance, car type, and of course the peak time. User can pay by multiple modes: Cash, Credit Cards, and Debit Cards.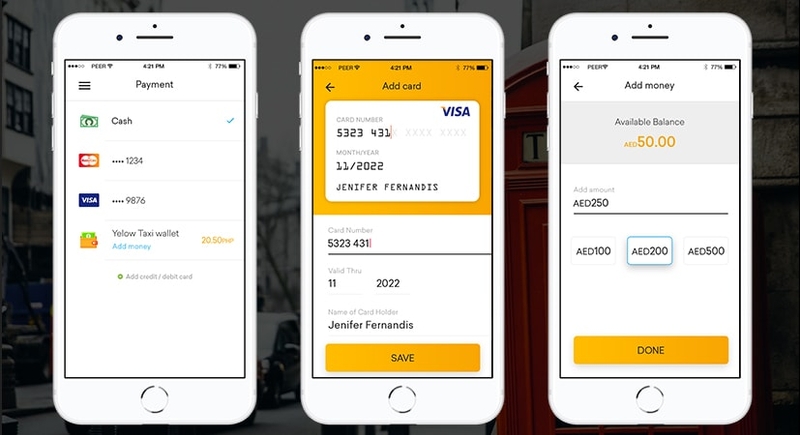 Pricing models
Uber divided the fare in the ratio of 8:2. Uber take 20% share of the total profit while the driver keeps the 80%. Driver made more money than the traditional driver even after 20% deduction from Uber. The profit share varies in different cities as Uber wants crush all its rivals.
We saw above how Uber conquered the world of On-Demand with simple yet effective techniques. Now you might have millions of questions.
However, I would assume that the most important question would be to know whether is there any chance to build an On-Demand Service App which can compete against Uber?
Nothing is perfect and there is always a room for improvement. Uber may seem like a perfect On-Demand App and service. However, there are few areas where it failed terribly.
As a wise man learns from others' mistakes, you must learn from Uber's failures. Moreover, we will guide you with few tricks of the trade to build an app as effective and even better than that of Uber.
Blueprint to beat uber
Capitalize on uber's mistake
Uber is the best On-Demand Service worldwide with a robust application. However, there are few aspects where it still struggles. Surge pricing is one of those aspects, the riders were never happy with the Surge Pricing.
To keep it in perspective I would call it as ridiculous as Cricket's DL method. Working purely on mathematical algorithm, it sometime shows fares of bizarre price.
Moreover, Uber is yet to find that Golden Mean which would create a perfect balance between demand & supply and avoiding fares to reach at ridiculous rates.
Read More: Replace your traditional taxi booking system
In my advice you should not charge your customers at such high rates even in the case of high demand. If you manage to do that then surely people will get attract to your service.
Explore new business possibility in different geography & niches
While you develop your Uber-Like App, it is not necessary that you stick to what Uber did. You can start researching and investing on new niches of On-Demand. For example, you can build a Taxi Services concentrating only on school kids or elderly people. Exploring new niches will have a huge advantage as you won't have any rival.
Other option is to start your business in the countries where Uber haven't set up their business or it's banned. In countries like Italy, Hungary, Denmark, and Northern Territory Australia Uber is facing a ban.
Dynamic fare pricing
Offering your customers Dynamic Fare Pricing could be a game turner. It is a new concept and totally different from that of Surge Pricing. For example, if a rider books a ride from point A to B and other rider books from point A to C. In that case the riders will share the fare from A to B.
Solution that can make your on-demand service bigger than uber
Taxi App Development plays a pivotal role in the success of a taxi hailing service. Without a robust taxi application, it is almost impossible to succeed and make your mark among taxi giants like Uber & Lyft. Following are few key things which your app must have.
Real-time tracking
One thing that will surely turn off your customers is a slow app; an app which is slow to respond and doesn't updates data in real-time. This issue causes drivers to reach far away from user's pick-up point. This mishap results in wastage of time and it also makes your user frustrated.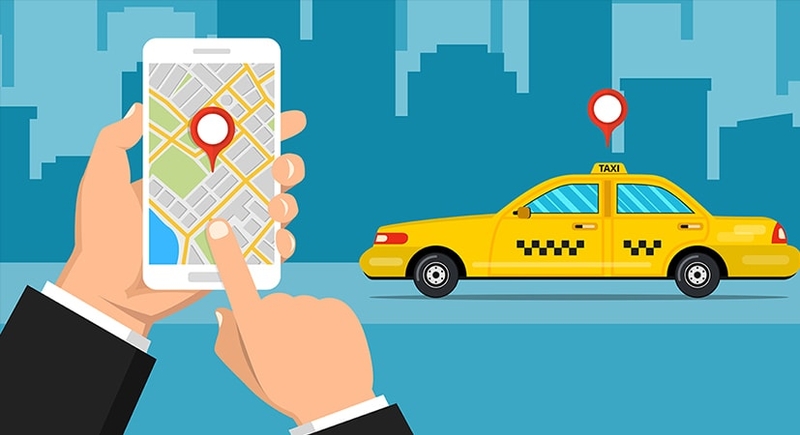 To avoid all this, make sure you taxi hailing app updates in real-time. In case, if the rider changes his pick-up point then that change must be there on the app for the driver to see.
Similarly, the rider must get live tracking of driver's location and other important updates. This feature will surely build trust among your customer.
Read More: Role of GPS tracking in Taxi Business
Robust server
Server is a backbone of a Taxi Booking App. Every activity of the App is in control of the server. This makes the role of the server very important. Many well known Taxi Booking App's servers have a common problem; that is, they collapse when it receives a massive number of requests. To succeed and compete with Uber you must be ready to face such challenges.
Ensure that you build a Robust Server which has a capacity to withhold several requests at a time. You can take help of mobile app developers who would build an app for with you such requirements.
Calculation of fare
At the end it all comes to money. No matter how good your service is but if it's not providing any economic value, chances of people turning up for your service are less. Uber faced severe criticism for its Surge Pricing, especially in the developing nations.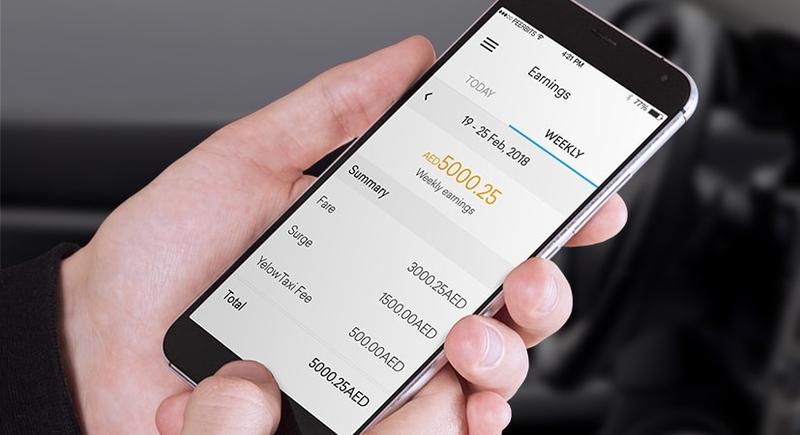 To succeed you must come up with a system which doesn't blindly follows mathematical algorithms to determine fares.
Efficient heat map
Heat maps are vital indicators that helps you in proper management and dispatch of your fleet. Ensure that your app has an efficient Heat Map which clearly shows areas of high demands so that you can divert more cabs towards that area and meeting the high demand.Business Heat Maps also shows the total collections in different areas and by different drivers.
Dispatch algorithm
Dispatch system is a key element of On-Demand App. Faster the Dispatch more effective will be your service. Uber does have a rapid Dispatch System; however, in cases of high demand Surge Pricing comes into the play. The combination of Surge Pricing and inability to handle high number of riders at peak hours exposes a key weakness of Uber.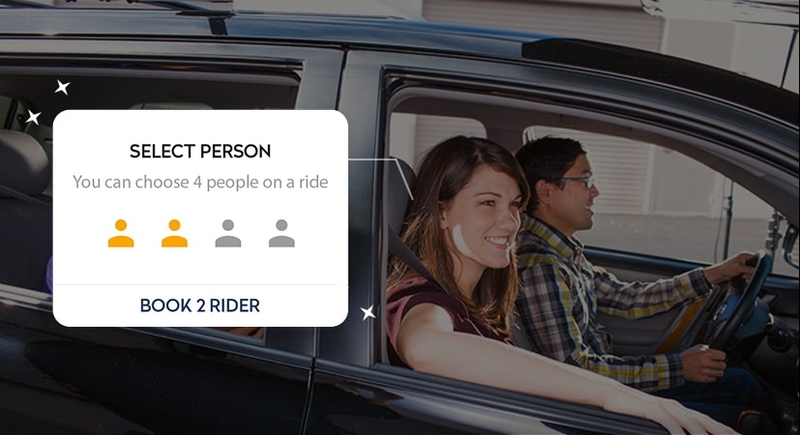 Moreover, in the UberPool which is a ride sharing option in Uber has garnered both appreciation as well a criticism. Appreciation due to its budget rates and criticism because the dispatch use to match with passengers with Pick-Up which were far away from each other. It caused a great deal of time wastage.
So, you must ensure to build a quick, stable, and robust Dispatch system which can handle N number of riders with utmost efficiency.
Performance improvement
Last but not the least, your app's performance must be Top-Notch. If you include all the features as I mentioned above it would surely make your app stand out. In addition to that you must give prime importance to your app's performance.
The performance your app must be such that your customers recommend it to their friends which ultimately would build your audience.
Final thoughts
Competing with Uber head-on-head is a herculean task but not impossible. Uber has ruled the On-Demand world for almost a decade now it's still growing strong by each passing day.
However, Uber has its own problems which you can capitalize on. Capitalization on these existing Uber's issues and adding some extra features which Uber lacks can make your service and app a thing to look out for.