The ride-hailing industry is in the hibernating phase due to the COVID-19 impact. Nothing much has happened in the recent past except the adverse economic impact of COVID-19 on the ride-hailing industry.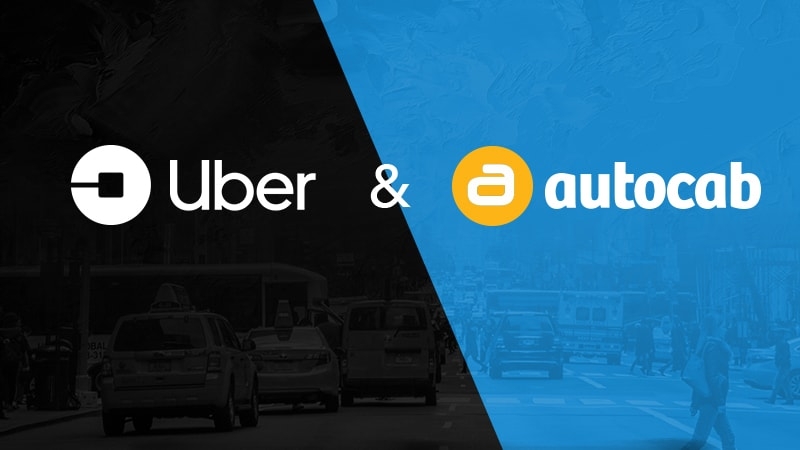 But even in such a phase, Uber managed to grab everyone's attention with its latest acquisition of U.K based company – Autocab which is known for selling SaaS solutions to private hire and taxi companies. Till now, the price of the acquisition has not been disclosed. Moreover, Uber has also declined to comment on the terms of the deal.
This acquisition move is a crucial one for Uber as it helps them to expand their operations' footprint in the UK. It's important to note that currently, Uber is operational in only 40 towns and cities. Most UK towns except London have the presence of independent private hire taxi firms. In these towns, riders used to get a cab by making phone calls until very recently as the local taxi businesses lacked technological resources and infrastructure.
Autocab helped such businesses by providing them with radios and other equipment. Not only this, but they also created a cloud-based taxi booking platform along with an Uber-like app. These solutions were then sold to these small local taxi companies which empowered them to offer their riders with the on-demand cab booking option.
Read More: Kick-off your taxi business with an app like Uber.
What is Autocab's take on the acquisition?
Autocab was already aware of the existential threat that Uber posed to them. In response, they started building a patchwork rival to Uber in the iGo Everywhere network. For this, they also talked with various taxi businesses. This enabled local taxi companies to keep Uber out of the competition.
If we talk about Autocab then it has a SaaS presence in around 20 countries worldwide. Uber is also enquiring with them if the acquisition would result in the closing of marketplace services which connects the trip bookers to local taxi firms.
According to Autocab, iGo is the largest network in the UK. It has massive access to 75,000 cars. Moreover, the Autocab's platform has also gone global with operations in regions like Europe, US, Asia, and Africa. So, it's quite obvious that Uber will be able to fill the gaps in its UK operations.
Uber also mentioned how deficient their infrastructure was in the country in their press release, Uber said "thousands of people" open its app every month in places where they can't get a trip. Uber listed 15 U.K. towns which fall in this category. Oxford tops the list with around 67,099 monthly app opens. Tunbridge Wells, Ipswich, and Colchester are some of the cities who made it to the list.
What is Uber's take on the acquisition?
Now with the acquisition, it's quite clear that Uber would be able to fill all its gaps in the UK. They can access Autocab's pre-created networks to offer seamless ride-hailing services to numerous towns and the cities of the UK.
Uber also added that Autocab will continue to remain an independent entity that will have its own board whose sole focus would provide technology to the ride-hailing and private hire taxi firms across the globe.
"Every month, thousands of people open the Uber app in places the company doesn't operate to try to get a trip," said the company in their statement. "Through Autocab's iGo marketplace, Uber will be able to connect these riders with local operators who choose to take their booking," Uber added. "Also, the operators will get the opportunity to expand their operations and offer their customers with better services and their drivers with more earnings opportunities,". Moreover, they can also plug in their local taxi firms to Uber's broader platforms, Eats and Delivery.
Safa Alkateb, CEO of Autocab, said: "Autocab has been working with local operators across the world to provide the technology to make them more efficient and open up a marketplace to provide more trips. Working with Uber we can scale up our ambitions, providing hundreds of thousands of additional trips for our customers, and help cement the place of licenced operators in their local community."
Jamie Heywood, Regional General Manager, Northern & Eastern Europe, Uber, said: "Autocab has worked successfully with taxi and private hire operators around the world for more than thirty years and Uber has a lot to learn from their experience. We look forward to working with the Autocab team to help local operators grow and provide drivers with genuine earnings opportunities."
Why did Autocab accept the deal?
This deal came as a surprise for everyone in the taxi industry. It's because of what Autocab has been doing in the past. Autocab has always projected themselves as the solution provider who empowers the independent taxi enterprises to compete against Uber. They have always encouraged their customers to give a strong fight to Uber and stop their corporate domination.
On the other hand, Uber's just on the verge of quitting the UK due to the significant number of cases against them. However, Autocab presented with a life-line with the latest deal. This begs the question: what was the Autocab's motivation behind this deal? Why did they say yes to it?
To understand this, we must have a look at Autocab's performance over the years. In 2013, Auticab's turnover was around £16m. However, since then they have witnessed a downward trend as far as their turnover is concerned. Due to this, their turnover in the year 2019 was just £8.4m. In simple words, their turnover shrunk to almost half. This probably could be the biggest motivation as to why Autocab said yes to the deal as they wanted Uber to take all the responsibility of their sinking ship.
Uber's Motivation for acquiring Autocab
Understanding Uber's motivation is way easier than that of Autocab. Uber has done this deal for the 3 Ds:
We have already discussed that Autocab's acquisition will enable Uber to penetrate in the regions which were out of their reach for a long time. Uber won't be creating any new demand; however, they can ramp up their marketing machine in those new territories to absorb all the demand. Eventually, the customers will also realize that making a cab booking on Uber in a way faster (Faster ETA) and easier as compared to that of a local taxi firm. So, most of the customers might migrate to Uber on the first go.
The scenario is such that the Autocab which is a partner of many ride-hailing companies will now act as a competitor. It's because due to the merger, it will ask them to accept bookings from Uber's platform. And doing this would be nothing short of a suicidal move for these local ride-hailing businesses.
Apart from this, Uber will have access to the companies' data. This access to a massive amount of data is like gold for Uber. Obviously the personal data like name, phone numbers, and addresses will be protected by GDPR.
But, Uber isn't interested in that. They are more interested in Big Data. Uber will have access to the mass aggregation of reports & analytics, booking trends, demand patterns, and insights which will help them in price positioning, market targeting, new product strategies, etc.
In the taxi industry, data is power and knowledge. The acquisition of Autocab by Uber has given them the access to this huge amount of data that will help Uber to strengthen their position in the UK and also in the other parts of the world where Autocab is operational.
Autocab's reassurance to their partners
The acquisition raised many questions reading Autocab's partner company's data. To clear the confusion, Autocab said that there won't be any data sharing as it would be illegal under the data protection laws like GDPR.
"We handle data for competitor companies already in some cities and we do not share their data – and we will not do that with Uber. We can only use data as instructed by our customers," added John Smith, Chief marketing officer Autocab.
Smith also said that the change in their approach was due to Uber CEO Dara Khosrowshahi. "Uber has always been a direct to driver model, but the new CEO has changed the strategy. Uber wants its app to be a multi-modal travel app, and it doesn't want to get into running bus or tram services, so it has to work with collaborators," he added.
Smith also highlighted the fact that Uber hasn't launched into new regions since 2016. Moreover, they had added local taxi operators of countries like Japan, Spain, and Chile to their app. "This means it wants to work with the private hire sector rather than against it." Smith added.
However, this clarification isn't enough for Autocab clients. Every client of Autocab has been taken away by surprise with their decision to join hands with Uber. All the Autocab's partners find themselves in a peculiar situation where their biggest rival is their partner's boss. Moreover they are also worried about their data and distant future.
We might not be surprised if we see many of Autocab's partner leaving them and finding a stable and trustworthy technology partner that can take them out of this weird situation.
Conclusion
Uber's acquisition of Autocab is the latest big news in the taxi industry. This news comes as a shock for many taxi pundits as Autocab provides technology support to Uber's rivals. For Uber, it's a big move as it will allow them to strengthen their position in the UK.
The situation regarding the relationship between Uber and Autocab's partner still remains unclear. It will be interesting to see how the taxi companies and the drivers respond to this acquisition as they haven't been fond of Uber.
It will be also interesting to see how the country's competition authorities will see this move as it's quite clear that Uber has simply bought its biggest rival in the country to access its network.