About SK Taxi
South Kurdistan taxi company also known as SK taxi is registered in 2015 in Sulaymaniah, Iraq. From taxi dispatch solutions, they have constantly been reimagining and reinventing. They have evolved into a platform that moves people and things in ever-expanding ways.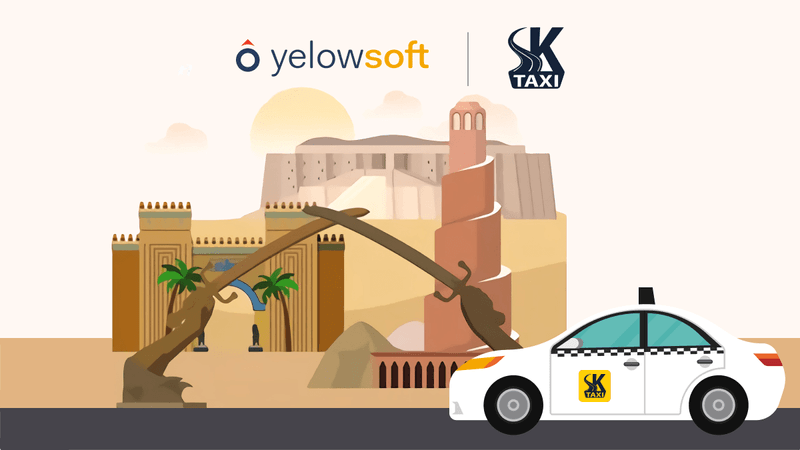 From moving people to food, and daily necessities to anything that is moveable and delivering them at any time to customers to save time is the ultimate objective of SK taxi. SK taxi strives to deliver safe services every time, no matter if it's about Chauffeurs undergoing background checks or real-time verification to in-car technology.
Challenges
Not one, not 2 but several challenges SK taxi had. Even though they were leveraging the automated solution, it was not capable enough to provide SK taxi with desirable results.
It often hurts owners when they are serious about their business, spend time and money to grow the same yet doesn't get the support and results they deserve. And it happened with SK taxi. They bought a solution along with the source code, and hosted it in their environment but were lacking the technical expertise which brought them back again from where they started.
They had to reach out to the company that sold them the solution, and they started asking extra price for any change or additional support – plus, their business was getting badly effected as the app was not working as it should. It had a poor performance, zero scalability, weak support, etc that forced them to think..
Out of the numerous challenges SK taxi had, below are a few that majorly affected their business and peace of mind.
After support was not good
It feels regretful when a company does not stand true to its words. SK taxi was regretting having a business with their existing technical partner. The major issue they had was a time zone.
Their existing technical partner was not able to give on-time technical support. A late response to the email, calls, and messages was not helpful in solving the problem for the SK taxi.
Google billing was high
The thought of acquiring everything related to the delivery solution from their existing technical partner went wrong. SK taxi's spending towards owning the complete solution was not fruitful as to maintain and run the solution it needed several 3rd party support and a giant one was Google.
Google billing was high as compared to their expectation and it was weighting high because the revenue was not as expected after owning the complete solution.
The system was not stable
The existing solution SK taxi owned was not stable. This means the solution was flawless. SK taxi and the users were experiencing several issues due to the bugs in the app and admin panel in cadence.
A heavy trip request was making the solution's performance slow. Consistent registration of users and drivers was making the servers down which was negatively impacting the business performance.
Not helpful in generating more revenue
Revenue earned with and without the existing solution for SK taxi was most of the time similar. They were unable to automate the business process and operations completely even owning the software solution.
The existing solution was only designed for a taxi dispatch solution, which restricted the client from producing another source of income like offering food delivery, medicine delivery, and more.
Unscalable server, poor performance
The SK taxi owned the complete solution with source code. Had it hosted in their own physical servers – within their environment. This resulted in an increase in the expense of managing servers, building specific infrastructure, hiring server experts, and more.
Due to the physical servers, the solution was unable to entertain the heavy traffic which often was resulting in poor performance of the app. Servers were not able to scale the space to adjust the incoming traffic and help in giving the users a better experience.
These challenges were the major challenges that not only took SK taxi's time and money but also the reputation that was reducing day by day. To overcome these challenges, Yelowsoft and SK taxi collaborated.
Solutions
In reference to all the above challenges, we had an all-in-one solution. And our solution is smart because it is designed and built using modern technologies that are capable enough of meeting evolving demands of the costumes and market.
We offered SK taxi a white-label SAAS-based solution.
In our solution, SK taxi got all that it wished. From taxi dispatch solutions to grocery delivery solutions, and Food delivery solutions to Medicine delivery solutions.
We showed them a demo. They liked its UI and got impressed with its multiple offering and advanced features that were able to solve all problems they had.
SK taxi's other main concern was to have a solution with multilingual support. They asked us to provide a solution that has 3 languages (English, Kurdish, and Arabic).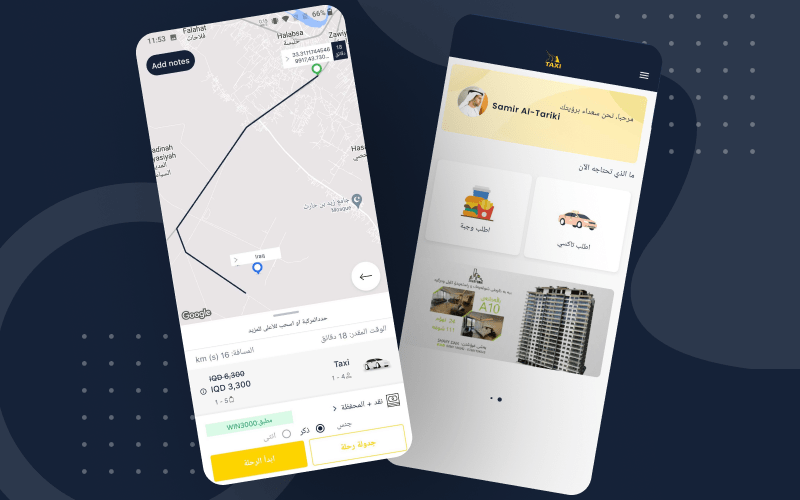 Provided a feature-rich SaaS-based solution
After the demo, the client himself told us to make a deal. We provided SK taxi with a next-gen solution packed with a bunch of features & customer-centric UI. It is easy to use for the end user, admin, and drivers.
Provided reliable support
The most irritating moment got killed by our trusted technical team. We gave SK taxi reliable tech support and even additional support that makes them feel as valued as they spent their valuable time and money on our solution.
Scalable solution to meet ever-evolving demand
Yelowsoft is designed with advanced technology and is completely a SaaS-based solution. This merit makes our solution scalable. SK taxi can now entertain N number of users as our cloud servers are auto-scalable that will adjust the space based on the incoming traffic. This also ensures zero performance issues, prevents slowing down of the server and provides a better user experience.
Stable system
SK taxi got a 100% stable system. They are now free from the worries of managing technical issues, interacting with the technical team to resolve any bug, and more. Our solution is stable enough that allows our client and their users to easily leverage the taxi dispatch services and other services that SK taxi provides.
Aftermath
We believe in results. And we are glad to know and say that SK taxi after collaborating with us has experienced sharp, fast, and consistent growth. An increasing number of drivers, trips, and ability to offer other delivery services due to Yelowsoft's solution is what makes SK taxi reach a new success height.
From 15 rides a day to 150 rides a day and 5000+ rides in a month are the magical numbers that every business owner wishes to experience. SK taxi has been dealing with these numbers since they partnered with Yelowsoft and we wish they grow even more.
Ready to become the next big player in On demand industry.