About Twenshe
Twenshe is a leading taxi company based in Zambia. Apart from taxi services, they also provide various delivery services such as food delivery, grocery delivery, medicine delivery, and more.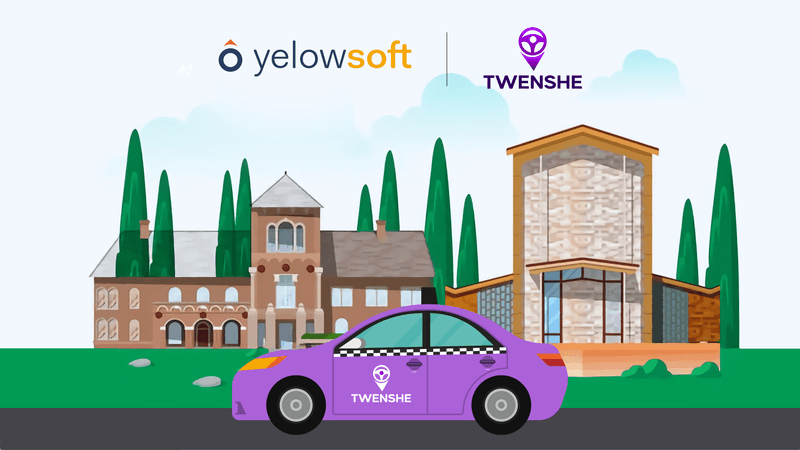 The service is for all, be it locals or tourists. Twenshe is a full-service-focused agency specialized in implementing strategies to drive growth and transformation through expert market solutions.
The Twenshe is a multifaceted online platform providing customers with easy ride booking access and purchasing goods and services from various stores and outlets in Zambia.
Twenshe offers its end-to-end services to both B2C and B2B. Whether they need delivery of a product or want to travel from one location to another within the city or across the country, it is capable of providing all services that come under its business radius.
Challenge
The challenges Twenshe owner had were quite unique. It is almost near to impossible to turn a happy client of a company who is providing taxi dispatch solution. Our client comes from a category of clientele who are happy yet seeking for a solution that offers even better service with similar or additional features.
Though he was happy yet he was missing the essence that a comprehensive solution can provide. With the aim of searching a comprehensive solution, he had his challenges list ready which he wanted to overcome as early as possible. The challenges he wanted to overcome were:
To replace the source-code-based taxi dispatch solution with a SaaS-based solution
The client was using a source-code-based app. Due to the app's traditional architecture, a client had to invest more time and energy to manage and maintain the app. All servers were offline that required extra care like dedicated space, and ACs to keep servers cool, adding the storage manually to meet the increased traffic demand.
It was truly a headache for the client as the majority of his time was getting spent managing the app manually. And if any technical issue gets detected, he either has to consult a developer or indulge himself in keeping all other tasks aside. This was making him lose the productive time in which he can focus on marketing and expanding business.
Facing a poor technical support
Our client was not getting satisfactory technical support. Unsure why he faced this problem nor did he disclose any reason behind this issue. He tried to communicate with the solution provider but despite all the tickets raised and issues escalated, no ontime solution was received by the client.
He was actively looking for a solution that not only provides a quality app but also a team that listens to the issues on time and responds that can make a client feel he is heard and someone is going to fix it soon.
Unable to give vehicle selection option to the customers
Twenshe's customers were not getting any option to choose the type of vehicle. Whether they need delivery of food, grocery, medicine, etc, or want to commute, they were not able to select the vehicle like whether they need a bike ride or a car ride.
It was more like a robotic solution and no personalized experience was given to the customers. The client wanted to give a personalized experience to its customers by providing the option of choosing the vehicle type for its customers.
No custom option for the client to make any changes
The existing solution client was using was more static and had no customization option. To make any change in the app for a client was to put an extra burden on his pocket and compromise with the budget. Any change means to be prepared with the extra cost. He wanted a solution that is customizable and modular. He wanted power in his hand where he can add, change, or replace the feature whenever he want.
Time-consuming management portal
The client is dealing with several offers like grocery delivery, food delivery, medicine delivery, taxi dispatch solution, and more. He was spending more time checking and monitoring the performance of each service.
He had to manage each service individually and spend more time analyzing it. He wanted a solution with centralized management where he can control all segments under one roof with no extra hustle. It should save time, and energy and should be easy to understand and use.
Solution
The client approached us just to check what solution we have and how our solution can be of help to his business. Our experts got engaged with him and introduced the entire solution. From its concept to context to features to purpose of the application cum super software Yelowsoft made and offers, our experts gave a brief explanation to the client.
As mentioned above in the challenges, he had a list of the challenges he wanted to overcome. Our experts took all his requirements and accordingly navigated him through the taxi dispatch solution.
We delivered everything that was required and even more than his expectations.
We replaced the source-code-based taxi dispatch solution with our SaaS-based solution.
After the on-call conversation with the client, we gave a virtual tour of our taxi dispatch solution. Our experts took him to every corner of the software where he liked the features & UI/UX. After the virtual tour of the solution, he had several questions that our technical team answered on time.
The better UI/UX, on-time support team response, and problem-solving approach of our team impressed and encouraged him to shift from the traditional app to our SaaS-based solution.
Delivered centralized solution
He wanted a super app that can offer all solutions under one roof. Luckily, our solution is the same and capable of serving and managing multiple delivery operations like food delivery, grocery delivery, medicine delivery, etc, and ride-hailing services.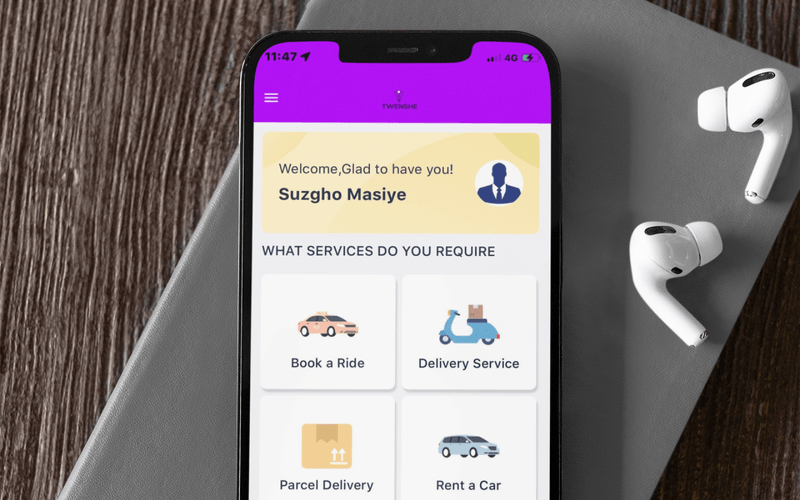 Yelowsoft's taxi dispatch solution allows the client to manage the entire business from a single location with our centralized admin panel. He can keep track of each type of delivery service, monitor them, and take out a detailed report to check the performance.
Delivered 100% white-label and fully modular custom solution
Our solution is completely white-label. The customer is using our solution on his name with his logo and theme. We rebranded our solution with our client's brand based on our client's requirements. He is the sole owner of the app and has the power to offer end-to-end delivery and taxi dispatch solutions to his customers in his name.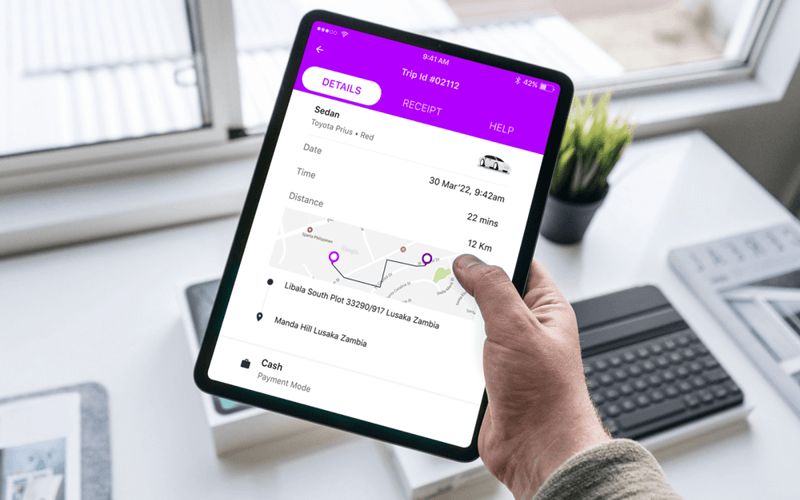 He can make any changes whenever he wants within the app through the admin panel. This advanced functionality gives the extra power to operate and monitor the business like a pro.
Quality and on-time technical support
The client had questions in double digits and several doubts. All were entertained politely and on time without taking any extra time that could impact negatively on the business.
Our technical team responded to all his raised tickets the very next moment they found them in their inbox and passionately reached out to the client to inform him the problem has been resolved. This quick and quality technical support helped him in providing more promising and consistent delivery services to his customers.
Customers can now choose the type of vehicle as per their requirements
Yelowsoft's SaaS-based taxi dispatch software is a feature-rich solution. We replaced the traditional app with our advanced solution. It has several advanced features from which choosing a type of vehicle at the time of booking a ride is what customers get.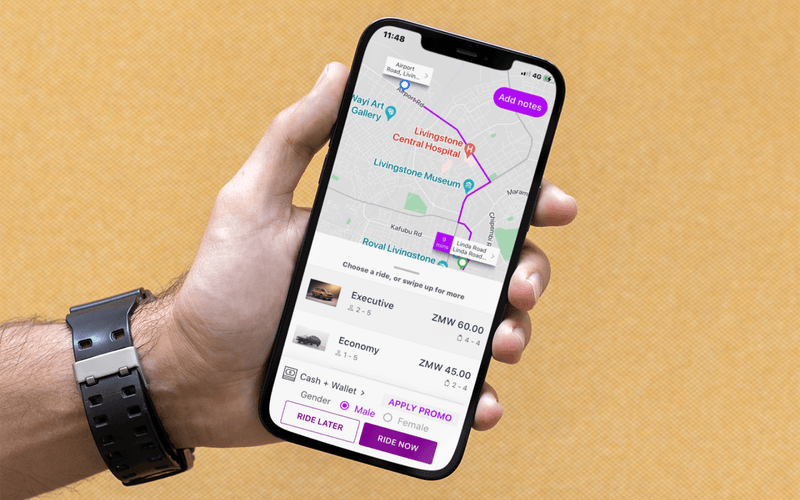 They get the option to select whether they need a bike or a car, and if a car, then which car, based on the number of passengers. This unique feature helps the customer get a personalized experience and a high chance of getting rides booked for the client.
Successfully transferred the data
Data is the fuel and without data or losing the existing database is equal to losing the concept + capital that can drag one down to the starting of the race line. The client wanted to convert the traditional solution into a modern one. In short, he wanted to migrate.
Our team of experts applied the best migration process to successfully transfer the data from a traditional app and offline servers to modern cloud servers featuring all functions he expected. The data transfer was safe, fast, and smooth. Our team also took a backup to remain on the safer side.
Aftermath
Collaboration with Yelowsoft for a Twenshe has turned out to be a magical collaboration. It can be proved in a way as now the client is free with all the manual processes. He no more has to take care of the servers, source code, indulge with developers, and more. The entire app is replaced with the SaaS-based solution that has automated the entire business operations. The client can focus more on expanding the business reach and making strategies for amplifying the revenue.
The server is auto-scalable. As the traffic increases, the server automatically scales its storage and adjusts to meet the demand. Made the driver registration process smooth and fast. Customers are now getting a more personalized experience than they were getting using the traditional app.
However, technology is upgrading and updating itself in a cadence. And our software will too. Hence, our team is striving to stay updated with the latest updates and trends to ensure our product is performing as expected and is capable of delivering all solutions that a business deserves and their customers wish.
Ready to become the next big player in On demand industry