About
Take me is a Saudi Arabia based Taxi Company which provides top-notch taxi booking services. Take me provides the finest services by using highly efficient Saudi drivers.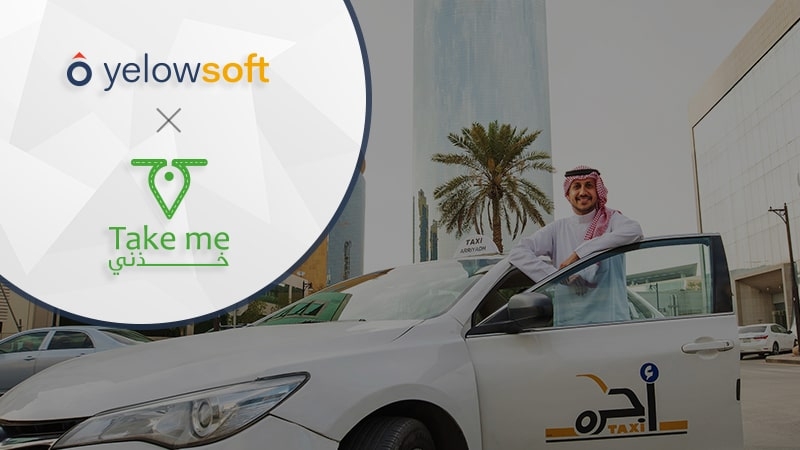 Take me is committed to maintaining a high quality of taxi booking services. With Take me, a rider can simply book a cab by tapping "now" and can go for their daily work, shop, or any place. Moreover, riders can also pre-book a cab for scheduled rides like to reaching airport without any delays.
Challenges
Needed taxi, rental, and outstation service in one solution
Our client provides taxi, rental, and outstation services to their customers. So, they wanted to have a solution that can enable them to offer all these three services.
Enhanced driver tracking
One of the major requirements by our client was that they wanted an enhanced driver tracking. They wanted the driver tracking system should be smooth and devoid of long time lags.
Arabic language support
Our client's other requirement was of Arabic language support. They wanted both Arabic and English language support since they were operating in Saudi Arabia.
Wanted to offer services exclusively to selected cities
Our client wanted to offer services to only a few selected cities. Moreover, the client wanted all the requests coming from outside those selected should not be able to use their services.
Solutions
Single solution for multiple services
Yelowsoft's solution was tailor-made for this requirement of our client as it can manage various taxi services on it. Yelowsoft's solution made it possible for the client to run all their taxi services viz. taxi, outstation, and rental on the same platform.
Made driver tracking smoother
Earlier, the driver app used to update the driver location for approximately every 30 seconds to the server. Similarly, the passenger app used to receive the driver location every 30 seconds. So, it means that for the worst-case scenario, the passenger would get the driver's location in 60 seconds.
We reduced this duration by ensuring that the driver's location data goes directly to the server as well as the passenger app simultaneously. This ensured that the passenger app doesn't have to go to the server to fetch the driver's location data. This enhanced driver tracking and improved its accuracy by 50%.
Arabic language support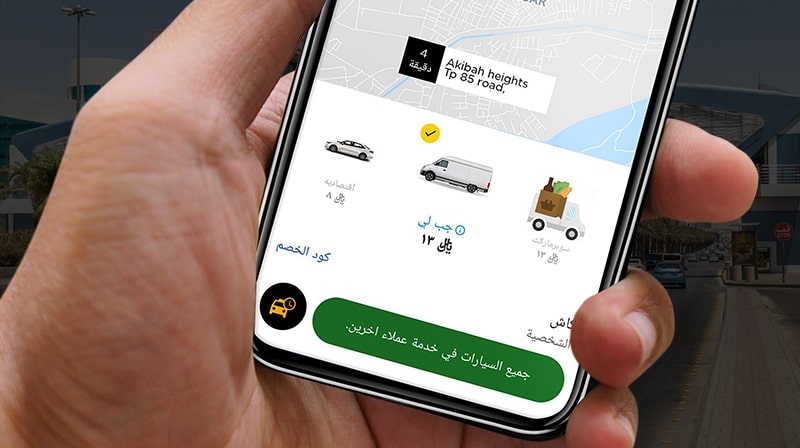 Initially, we sent our Arabic language module translated from Google to the client. Then the client gave us feedback and we made changes accordingly. The client guided us by providing the required texts and suggestion which made our jobs easy. Their guidance also shortened the duration of the process.
Used caching to ensure exclusive services to selected cities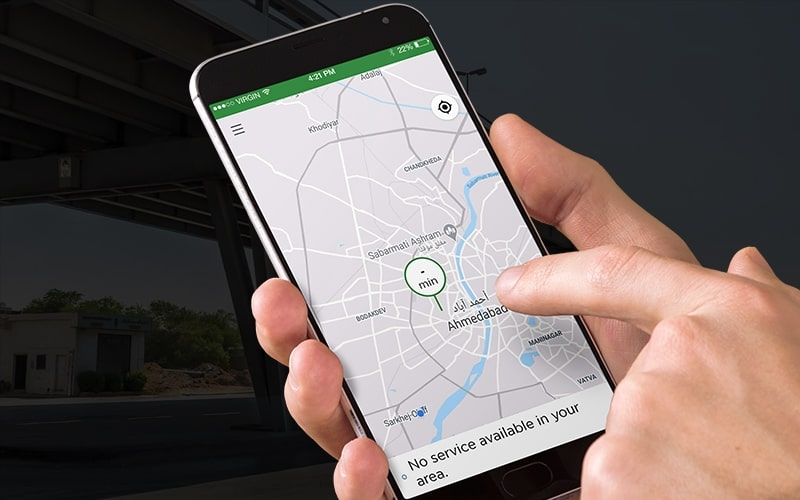 To ensure the exclusivity of the service to a few selected cities, we used caching. For this, we cached all the geographical areas of the selected cities. So, when any user tries to book a cab outside of the cached geography, then the application can instantly flash the message of "no service available" without referring it to the server as the data is already cached in the device. This method made the application faster.
Words from clients
Yelowsoft has built its reputation by delivering more than what our clients has asked for. And Take Me wasn't any exception. This video below is our testimony where our client is sharing his experience on working with Yelowsoft.
Aftermath
Take me received a massive reception from the people of Saudi Arabia due to Yelowsoft's robust taxi booking solution. Take me emerged as a leading taxi booking solution in the region and got renowned for its enhanced user experience.