About
MyCar is a Malaysia-based e-hailing ride application that offers their riders with on-demand passenger transport services in 14 major cities of the country. MyCar is owned by the platform apps Sdn Bhd, which is a technology company founded by Mohd Noah Maideen.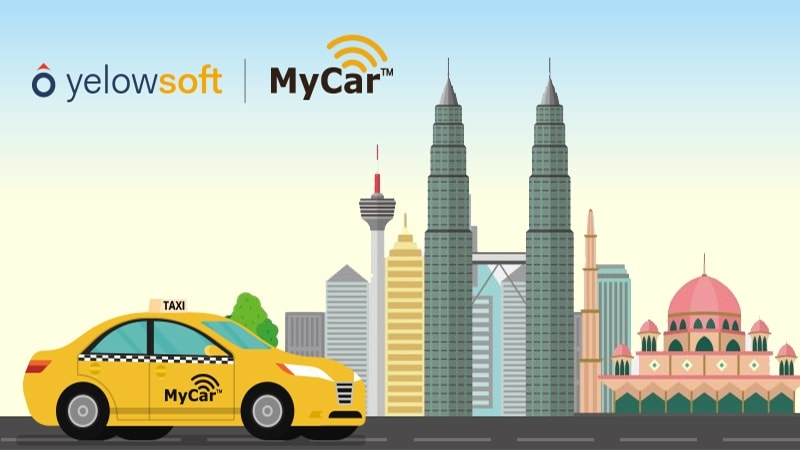 MyCar officially started its operations on February 2018. MyCar's application helps drivers to leverage a high consumer demand in the ever-growing ride-hailing market. Today, there are around 113,800 drivers registered with MyCar, out of which 20% are women drivers.
More than 2 million riders use MyCar's services in a month. MyCar's vision is to become the most preferred e-hailing service in the region with its most affordable transportation offerings.
The traditional taxi services in Malaysia don't have a good reputation. This is evident from the fact that the list of the world's worst taxi drivers which was published by LondonCabs.co.uk. had Malaysia at the first rank. This is primarily the reason why riders choose app-based ride-hailing options other than the traditional taxis.
The market of ride-hailing in Malaysia is ever-increasing. In the year 2020, it's projected to reach around US$577m. The overall revenue is estimated to exhibit an annual growth rate of 18.6% (CAGR 2020-2024) which would result in a market volume of US$1,143m by the year 2024. User penetration is also expected to be around 22.1% by the year 2024.
How Yelowsoft fulfilled MyCar's vision of a Super App?
MyCar had already proved its mettle in the field of e-hailing and now they were looking to go beyond the ride-hailing services. MyCar wanted a solution that would have services like e-hailing, food delivery, and parcel delivery all in a single Super App.
Yelowsoft fulfilled this requirement by providing them with a next-gen Super App that comes with cutting-edge technology& tools and advanced features.
However, our team faced and overcame a cluster of challenges while delivering our client with their customized Super App solution. Let's have a glimpse at how we faced challenges one by one.
Driver data migration
MyCar is a huge e-hailing name in Malaysia. They have over 100K registered drivers on their platform. So, the first big challenge was of migrating data of all those drivers from one platform to the Super App. This data included all the basic details, bank account details, wallet balance, social security number, etc.
This was an extremely tough job since the number of drivers that we were dealing with was massive. So, to overcome this issue, we decided to transfer driver data in smaller chunks of five to ten thousand.
A driver can opt for a taxi, food delivery, and parcel delivery from the Super App
In Super App that we provided to our client, customers were not the only beneficiaries who could access taxi, food delivery, and parcel delivery services from the same app. Our Super App also enabled the drivers to choose between these services.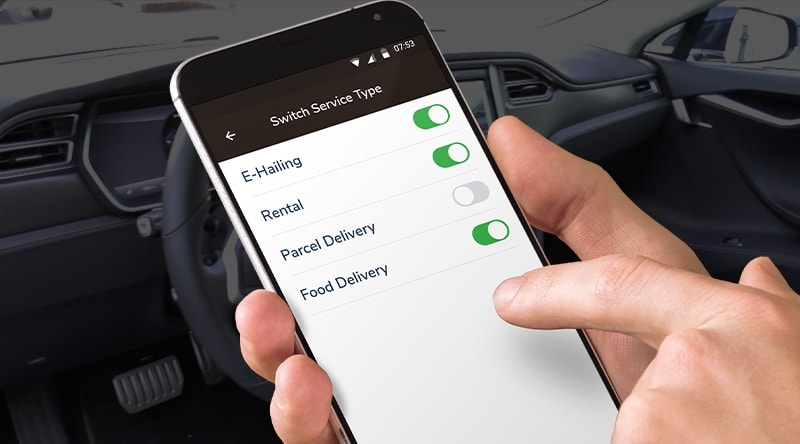 In our Super App, the drivers can choose if they wanted to drive riders from one place to another or deliver food and parcel. The Super App empowered the driver to switch between these services at any instant of time.
24×7 real-time support
One of the major aspects of this project was communication and support. Our team ensured that there was seamless communication between us and the client. Moreover, we also offered 24×7 real-time support.
Our team was so dedicated that they used to conduct meetings daily, even on the weekends. Our team used to take frequent Scrum calls to understand all the queries of the client. After understanding the queries and requirements, we used to resolve and implement it as quickly as possible. Our team also provided the client with a proper explanation about each and every feature of the Super App.
Introduced customized pricing schema
Our client needed a different type of pricing schema which enables them to change the pricing of various zones. To fulfil their requirement we introduced a customized pricing schema in which the client can change the base fare, fare per km, minimum fare, and other fare types of different zones at the instant of time.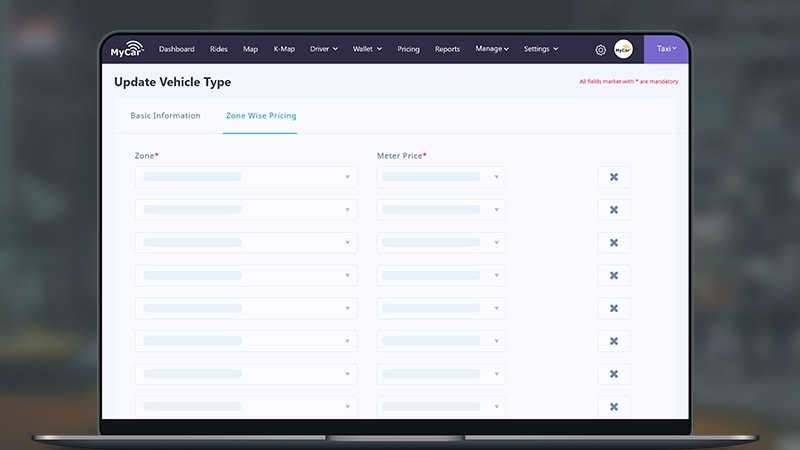 This pricing schema gave our client full control on the pricing. Now, they can change the pricing and fare rates of any given zone and at any given hour as per their requirement.
Payment gateway integration
Our client wanted to integrate multiple payment gateways so that their customers get as many options for cashless payment via prominent digital payment platforms of the country.
Aftermath
Yelowsoft's solution is giving enormous results to our clients. Currently, they are running a pilot testing with one thousand drivers at a time. In future, they would be looking to test with 10K drivers. As of now, they are receiving 2000+ ride requests per day.