About
Click To Go is an advanced platform that bridges driving partners and users with the help of a mobile application. Click To Go offers top-notch ride-hailing services. Its application also offers its drivers with detailed reports and insights like income earned, hours travelled, kilometres travelled, etc.
Click To Go leverages precision of technology along with the support of trained personnel to offer a reliable and safe service to its users via their intelligent interface that enables their drivers, sellers, and users to interact effectively.
Apart from ride-hailing services, Click To Go also enables users to order items from the supermarket, instant food deliveries from the restaurants and many more. Click To Go has become a saviour for drivers who are looking to earn some extra money as it provides them with several users who wants to ride around or wants food to be delivered to their doorsteps.
The ride-hailing market in Mexico has increased in the recent past similar to other countries of the Latin America region. If we look at the stats then according to Statista, the total amount of revenue in the ride-hailing industry is estimated to reach US$2,464m in 2020.
The revenue is also estimated to show an annual growth rate of 14.4% (CAGR 2020-2024) which will result in a projected market volume of US$4,220m by the year 2024. Not only that but also the user penetration will be estimated to increase from 22.5% in 2020 to 23.4% in 2024. The average revenue per user (ARPU) is also estimated to amount to US$81.65.
How Yelowsoft came into the picture
Yelowsoft is the best when it comes to ride-hailing, taxi dispatch, and on-demand delivery solution. Our client approached us as they were expecting top-notch services and solutions from our end. Initially, our client had a ride-hailing business in Mexico. However, with time they wanted to expand their business and wanted to foray into other industries as well.
Our client's major requirement was that they wanted to offer food delivery services along with the ride-hailing services. However, the catch was that they wanted to offer both these services from the same app.
Here comes the Super App
To fulfil our client's requirement, we delivered them with an all-in-one Super App. The concept of Super App is gaining a lot of traction among ride-hailing companies globally. It's because ride-hailing companies from around the world like Grab, Gojek, and many others want to boost their profits by offering multiple services from the same platform. Our client also wanted to follow the same path.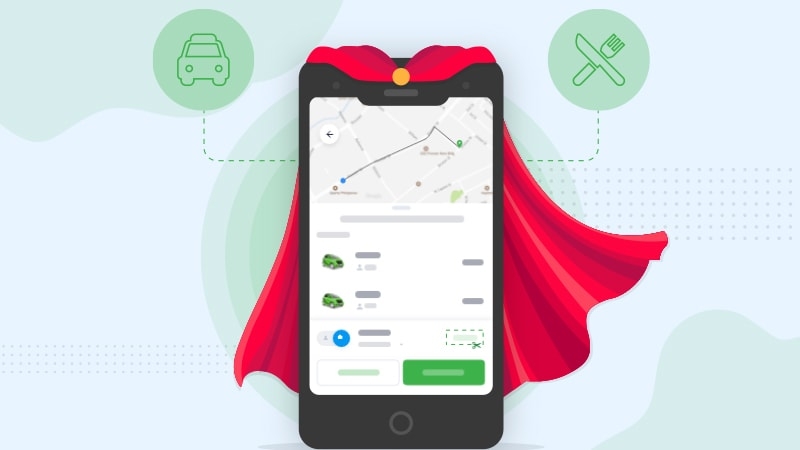 We delivered them with a next-gen and advanced Super App that had all the advanced technologies and features. Our Super App fulfilled all our client's requirement majorly to offer ride-hailing and food delivery from the same app.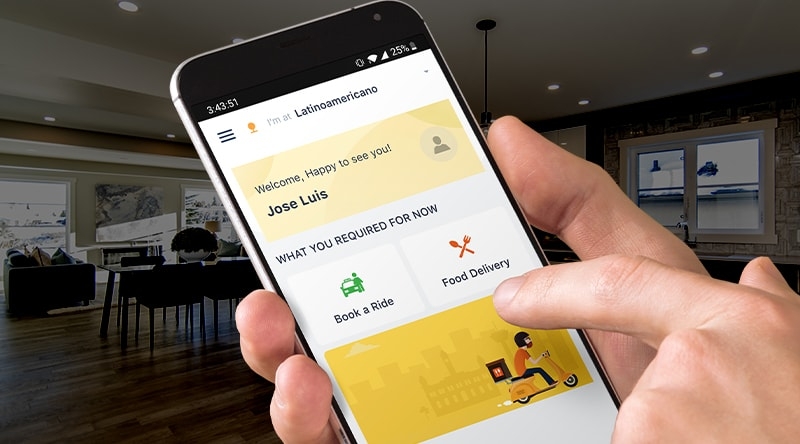 With our Super App, the client can offer their new food delivery services to their existing customers. Their customers don't need to download a separate app to access the food delivery service. Similarly, their existing staff too can decide whether they want to offer food delivery services or ride-hailing services.
Spanish language support
Since our client was based in Mexico, they wanted the Spanish language support in their system. We provided the Spanish language system which enabled drivers and users to use the app in their local language.
Aftermath
Yelowsoft's Super App proved to be a milestone for our clients as they successfully forayed into the food delivery business. Our Super App resulted in the massive opening of the food delivery service. Moreover, it also increased the ride-hailing profits by many folds.