About Yo Taxi
Yo Taxi is one of the leading e-hailing company in South Africa which was established in 2019 by Helium3 Digital and other local taxi associations. It's known for its reliable and legal, and affordable cab service. Unlike many other e-hailing companies, the taxi fare for Yo Taxi doesn't increase at peak hours.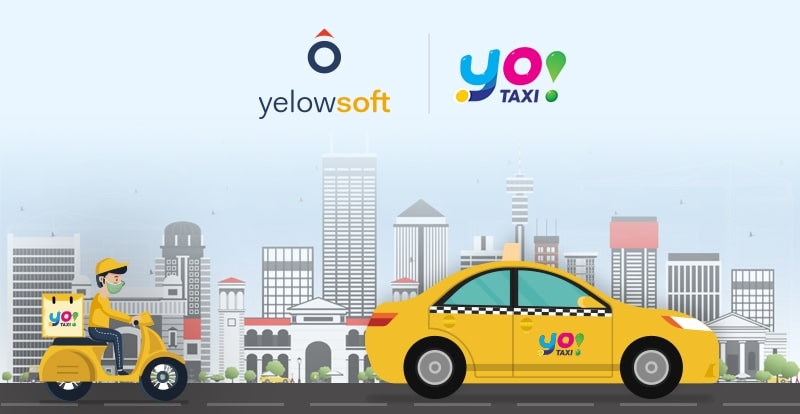 Yo Taxi uses reputed metered cabs which are well maintained, clean, insured, and regularly checked by company management.
Yo Taxi aims to ensure that users can easily access chauffeur-driven ride with utmost safety, reliability, and affordability. Safety is the company's number one priority.
The company ensures that all their cabs have the required permits issued by the Department of Transport and other local authorities.
Yo Taxi generally uses medium-sized sedans and hatches which are less than 6 years old and have travelled less than 350,000 kilometres.
When it comes to drivers, Yo Taxi ensures that their drivers have at least 3 months of experience. They also ensure that they have the required licences and PDP. Furthermore, they train their drivers in defensive driving and customer service.
Why they came to us?
The major reason why Yo Taxi came to us was that they were not happy with their previous solution as it hindered their growth opportunities.
There were also many other reasons which we will have a look at one by one.
Lack of resources
Before moving to Yelowsoft, Yo Taxi had an inhouse team that managed their previous in-house taxi solution. However, that in-house team was inexperienced and didn't have the required taxi expertise. Due to this, their team was unable to resolve complex issues faced by their taxi business.
Increased cost
Since our client had their in-house team, they had to bear extra cost for maintenance, infrastructure, etc. Furthermore, they also had to pay for the server. All these additional costs were taking quite a toll since our clients were not getting the required output even after putting in a huge amount of money.
Super App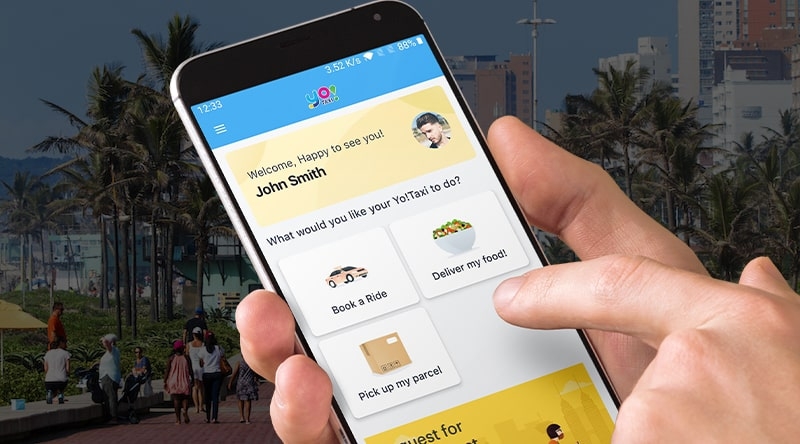 Yo Taxi always aspired to become a Super App. They wanted to offer various services apart from the taxi service on their app. But with their previous solution, they could barely manage their taxi business alone. In simple words, their previous solution was the biggest hurdle that was stopping them from evolving into a Super App.
How we helped Yo Taxi?
We carefully understood the challenges faced by Yo Taxi and offered them a solution accordingly. We offered our ready-made and SaaS-based Super App with which they can offer multiple services other than taxi such as food delivery, parcel delivery, rental, corporate, etc.
Now let's see how Yo Taxi benefitted from Yelowsoft.
Our team of experts
One of the major pain points of our client was of serious lack of resources that possess in-depth expertise and skills about the taxi industry. Yelowsoft filled this expertise void with their team of individuals who possess top-notch skills and experience in the taxi industry.
Reports & analytics
Earlier, our client was not able to gauge how their business was performing. This was because their previous solution didn't provide them with crucial data via reports and analytics.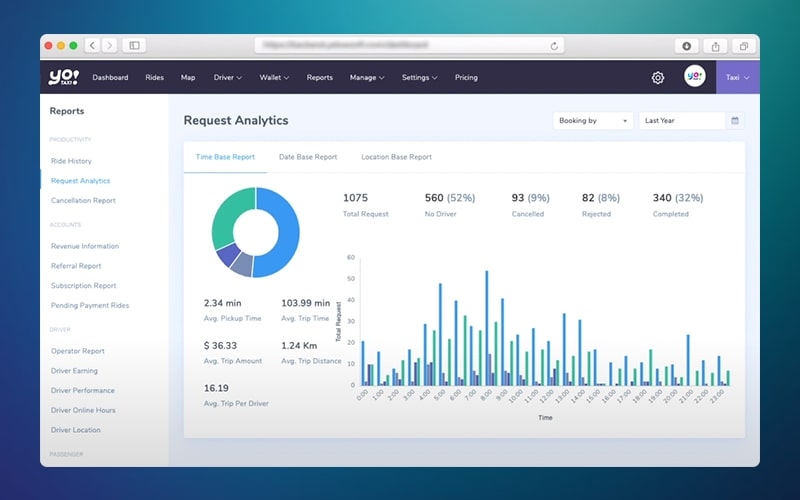 With Yelowsoft's powerful reports and analytics feature, they received all the critical data and performance indicators. This helped them to determine where they stood. It also helped them to identify their strong and weak zones which they can later work on to get more optimized results.
Pricing schema
With the previous solution in place, our client was not able to set various kinds of prices because it lacked an efficient pricing schema. Yelowsoft fulfilled this requirement with our robust pricing schema feature which empowered our client to implement the kind of pricing which they wanted to do for so long.
Smooth data migration
Like every other taxi business owner, our client was also concerned about the possibility of data loss during data migration. But we assured our client that when it comes to data migration, Yelowsoft has an impeccable record of accomplishment as we have carried out several data migration without losing any of the client's crucial data.
And we carried on with our impressive record with YO taxi too where we migrated the data smoothly to our solution without any mishaps.
Integrated payment gateway
We also integrated a payment gateway for our client which enabled them to accept cashless payments via various modes such as cards and wallets.
Super App: One app many services
Super App was always on the cards for our client. Unfortunately due to the previous inferior solution, our client had a hard time even managing the taxi business alone. So, the question of managing a Super App with the older solution never arose.
But after switching to Yelowsoft, our client could finally embark upon his one of the biggest aspiration which was of diversification through a Super App.
With Yelowsoft's next-gen and advanced Super App solution, our client could now offer different services to its customers under a single application.
With our Super App solution, our client offered various services like ride-hailing, rental, corporate, parcel delivery, and food delivery.
Aftermath
Yelowsoft turned out to be a gamechanger for Yo Taxi as they witnessed a huge surge in their trip requests and completed trips. By now, Yo Taxi has completed around 2000 trips in just a matter of 30 days.