About
Gotta Go is one of the most prominent and oldest taxi services in Bermuda. It's operational in the island for more than 40 years. They have a team of drivers who are safe, friendly, and professional. Apart from driving customers from one place to other, these drivers also provide riders with their insights about the island which includes its people, culture, features, and suggestions for best places to visit and eat.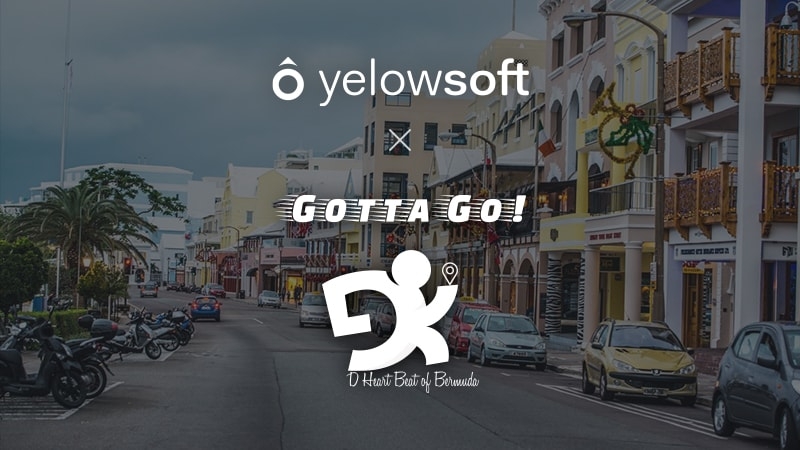 Gotta Go boasts with a fleet that has more than 200 cabs which are air-conditioned and wheelchair accessible. Furthermore, they have access to more than 400 vehicles across the island which also includes Minibuses, Limos, boats, and trucks. This variety in their fleet enables them to accommodate a group of any size easily.
Gotta Go is everyone's first choice in Bermuda whether they want to catch an early flight or need a cab to reach a hotel, meeting, dinner, or home at the time. You can always count on Gotta Go for a modern, comfortable, and reliable taxi service.
First, we understood our client's requirement
Gotta Go is a successful taxi service provider in Bermuda. However, they wanted to notch-up their services, bookings, and profits. And that's exactly why they came to us.
We first tried to understand how their business works to offer them with a suitable solution. After carefully observing their business, we found out that Gotta Go's business model was more of a taxi dispatch company than a ride-hailing company. You might be thinking what's the difference between the two? So, let's have a look at it first.
Ride-hailing companies
Ride-hailing companies are those companies which are majorly dependent on the customer application for their business. All the taxi aggregator companies like Uber, Lyft, and Grab comes under this category. These companies have huge operations as they receive tens of thousands of requests in a day. The drivers in this case are mostly freelancers.
Taxi-dispatch companies
Unlike ride-hailing companies, taxi-dispatch companies are not dependent on the customer application as their majority of bookings come via phone calls. Another major distinction is that the drivers working under these companies are its employees and not a freelancer.
If we compare the scale of operations, then taxi dispatch companies usually have a smaller operation where it receives requests in hundreds. The taxi-dispatch companies believe in the mantra of limited bookings, limited customers, and repeated customers.
Yelowsoft delivered Gotta Go with a robust taxi dispatch solution
After understanding the business properly, we delivered our clients with our robust taxi dispatch solution. This taxi dispatch solution came with a set of advanced features which streamlined their booking process and enabled them to offer enhanced customers experience.
The main two components of our taxi dispatch solution were admin panel and the dispatcher app. So, let's have a look at them one by one.
Dispatcher app
Our dispatcher app is a multiple tablet version app. With this application, the admin can enable several dispatchers to create bookings on the spot.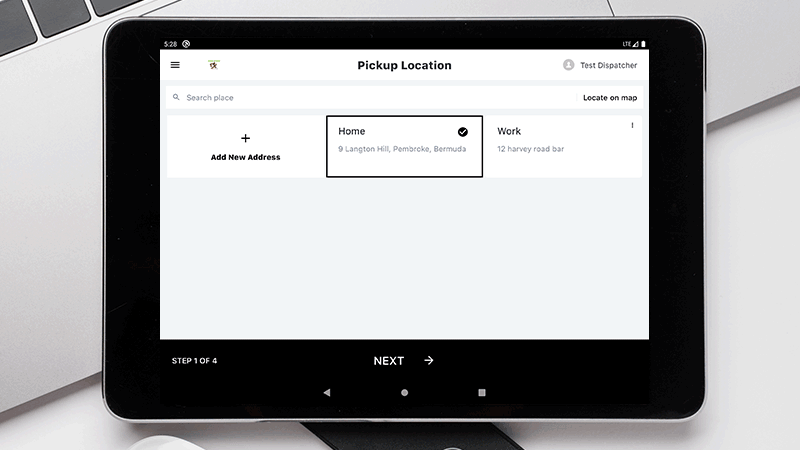 Our dispatcher app ensures that the client doesn't miss out on any ride requests which they receive through phone calls or in person. With the dispatcher app in place, the dispatcher can create booking instantly by filling all the important information pertaining to the ride.
Admin panel
The admin panel of our taxi dispatch system acts as a central system which controls the entire operations of the taxi business. It's a highly interactive and easy-to-access admin panel that enables the admin to manage drivers efficiently by creating, updating, removing, and blocking drivers' profiles. It also assists them in manage booking by viewing the status of all the rides booked in a day, week, and month.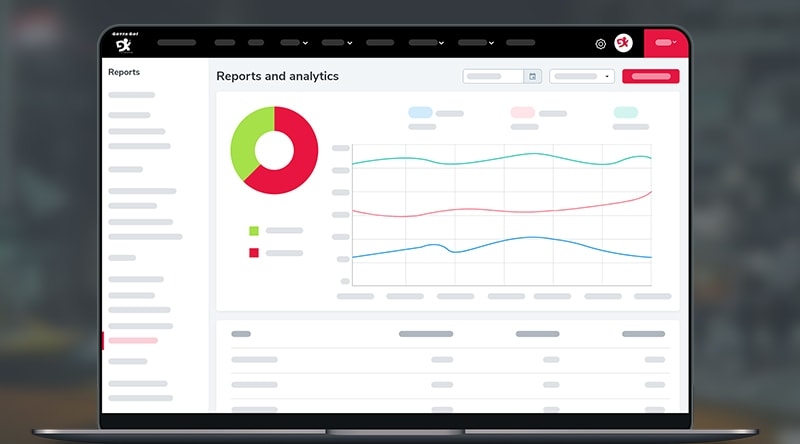 These were two major components of our taxi dispatch solution. Apart from these, one other major thing which we provided to our clients was the ability to take insight-driven business decisions with the help of powerful reports and analytics.
Our reports and analytics provided our client with crucial data about their bookings, drivers, and transactions. It helped them to identify the weak and strong areas of their business.
Aftermath
Our client saw tremendous improvement in the number of bookings that they made from our taxi dispatch solution. The reports and analytics also helped them to take data-driven decisions which helped them to skyrocket their profits.