About
Sandra is a taxi application based in South Africa. Sandra's aim is to emerge as the best local on-demand taxi app service that can offer the best customer service whether the customers are travelling alone, riding with someone, or making stops along their journey.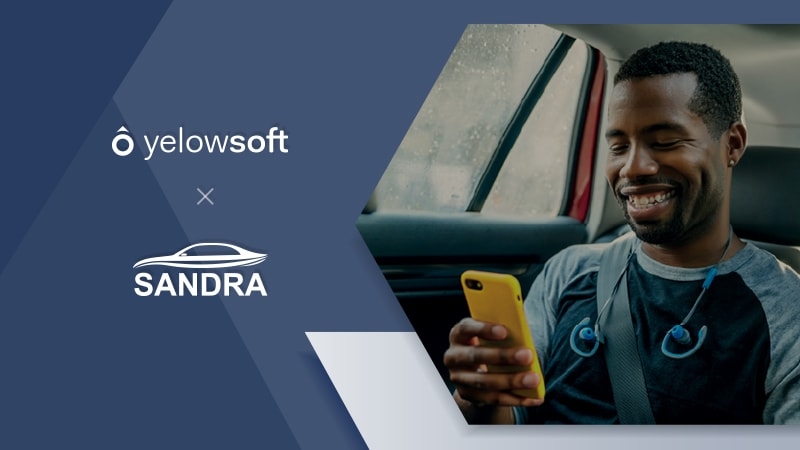 According to the industry reports, around 70% to 80% of entire South Africa's population is completely dependent on public transport for commutation and mobility purpose. The minibus taxi is the most chosen mode of transport by the South African population. That's the reason why these minibus taxis have an annual turnover of between R60bn to R90bn.
Sandra knows this fact very well and that's why they want to offer a better alternative to the people of South Africa with their fast, affordable, and convenient on-demand taxi service. With Sandra, the users can book a ride immediately or can schedule it for later. Moreover, Sandra's app also allows its riders to track their driver's location, view ride history, and get fare estimation. With Sandra, customers can select any cab type of their choice from normal sedan to premium sedan or a minibus.
Yelowsoft helps Sandra by offering a taxi booking solution with top-notch security
Sandra wanted a robust taxi booking solution that can help them to achieve their goal of becoming the best taxi booking service in the country. Apart from that their main focus is on security. They wanted their application to have top-notch security for their data as well as for their drivers. Yelowsoft understood their requirements well and delivered them with a solution that fulfilled all their needs and demands.
Our solution had all the advanced features that enabled Sandra to offer top-notch customer experience to their riders. Apart from that we also provided them with additional security features which they wanted in their solution. Let's have a look at these features one by one.
Rider's profile picture for verification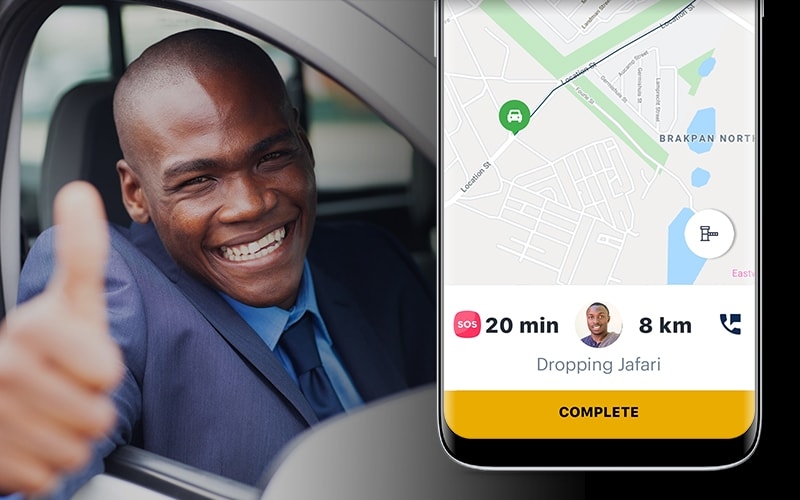 Our client wanted the application to have a feature that shows the picture of the rider to the driver. They wanted this feature to make it easier for the driver to verify if the rider sitting in the cab is the same as that the one who booked it. This feature ensured driver safety and proved to be a key to eliminate crimes that were directed towards the drivers.
SOS button for drivers
The client wanted to add another security feature for their driver which was of SOS. With this feature, the driver can choose to select the SOS option whenever he/she feels threatened by anyone. As soon as the driver hits the SOS button, his/her location and other info would be shared to the safety response team in real-time which would take the appropriate action.
Data security
One last major requirement of our client was to have a solution that possesses top-notch security for all their data. We fulfilled their requirement with our robust solution that comes with military-grade encryption and other security features which makes it completely immune to hacks, data theft, or scams.
Aftermath
Sandra received an enormous response in South Africa. A lot of people started using their services and gave positive feedback about them. Sandra also achieved an impressive average waiting time of just 5 minutes for its customers which attracted a lot of people to use their services.