About Secure Express
Secure Express is a well-known taxi company that offers secure passenger transportation with the help of its highly-trained drivers in South Africa along with more than 40 countries in Africa, Asia, and the Middle East.
The driving staff of Secure Express undergoes rigorous pre-employment security checks before joining. Not only this, but they also undergo training in hijack prevention, defensive driving, first aid, and counter-surveillance.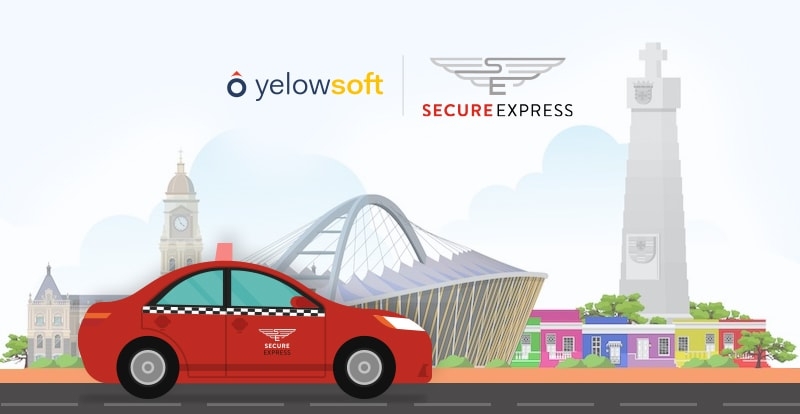 Secure Express offers its customers with the support of a dedicated journey management team. They also offer 24x7 Global Security Operations Centre (GSOC) which offers real-time and on-ground information regarding the traffic events like road accidents, traffic jams, road construction, and other events that can affect the customer's journey.
Secure Express is the first choice of NGOs, travellers, and expanding corporates who are looking for a safe transportation option in challenging, high-risk, and unfamiliar environments.
Secure Express is a one-stop travelling solution for anyone who is looking for safe travel in Asia, Africa, or in the Middle East. Passengers can have peace of mind with Secure Express' top-notch taxi service empowered by trained drivers.
Why they chose Yelowsoft?
Secure Express already had their existing taxi business in both Johannesburg and Cape Town. However, they were managing their operations manually in both these cities. They wanted to automate their taxi business with the help of a cloud-based taxi booking solution. This was the main reason as to why they came to Yelowsoft.
We provided them with an advanced taxi dispatch solution that can efficiently automate their taxi business in these two cities. Our taxi dispatch solution made their taxi services more efficient by streamlining all their operations seamlessly. Not only this but also the cutting-edge features of Yelowsoft's solution enabled them to offer a rich riding experience to their customers.
Secure Express also needed some customizations in the solution. We studied their requirements carefully and came up with the required solutions. Let's have these requirements one by one.
Wanted to start operations in two cities
Apart from automation, another major requirement of Secure Express was that they wanted the same operational area in two cities. Now first let's understand what operational area actually means. Operational area includes everything from the type of services, pricing model, drivers etc.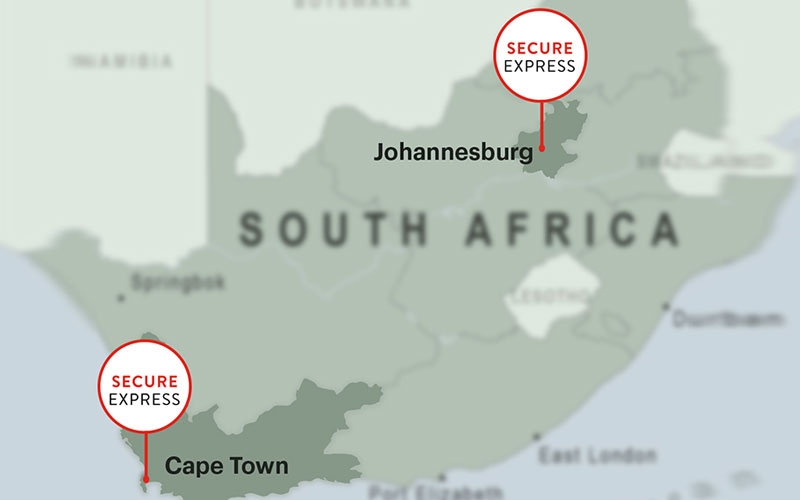 Yelowsoft's taxi dispatch solution enables taxi business owners to keep different operational areas for different cities or geographical zones. For example, the admin can keep different types of services, pricing models, and drivers for different cities. This allows admin to have enormous flexibility to run their taxi business.
However, Secure Taxi didn't want this option. They wanted to keep the same operational area for both Cape Town as well as for Johannesburg. It meant that in both the cities the type of services, pricing models, and drivers would be the same. This also meant that only those people can request for a cab who are well-within the geographical boundaries of Cape Town and Johannesburg.
Payment gateway
Second major requirement was of payment gateway. The client wanted to make its entire taxi services truly cashless by allowing payments only through wallets. We also fulfilled this requirement by discarding all payment options except wallet payments.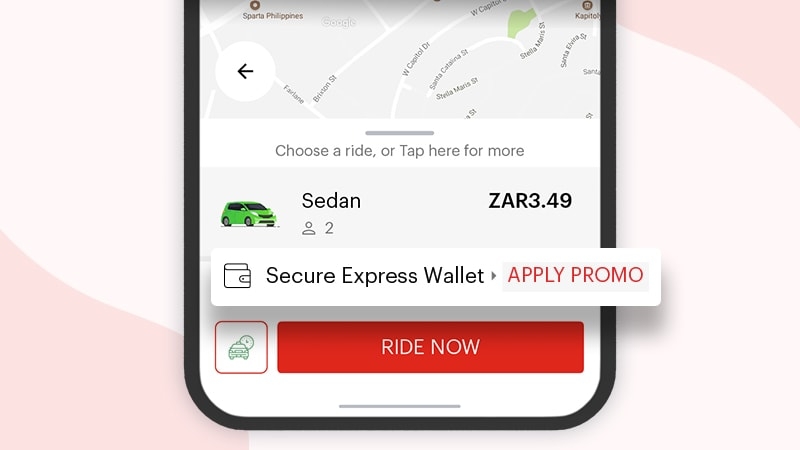 Secondly, our client wanted to transfer a particular amount as an initial offering to their customers so that they can use Secure Express's taxi services as a trial. With our solution, the client was finally able to recharge its customers' wallet with the initial offering amount.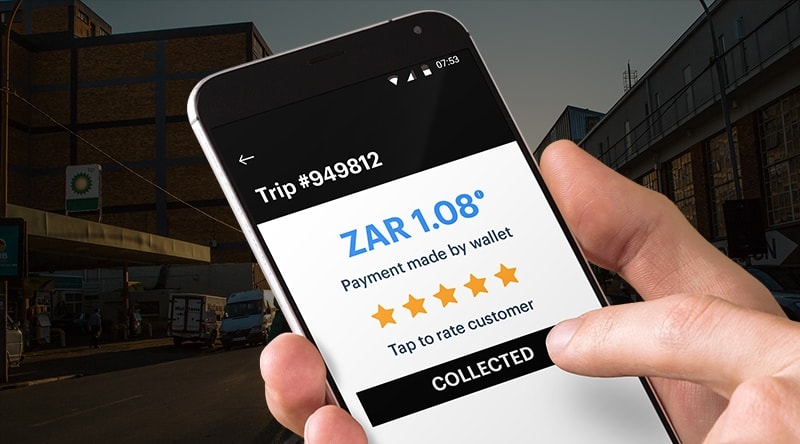 For payment gateway integration we used PayGate. There were many options for PayGate integration such as PayHost and PayWeb. Out of these two, we selected PayHost. Further, in PayHost we selected PayVault. We selected PayVault after carefully understanding the requirements of the client. With PayVault in place, all the payment would be executed directly on the app without it redirecting to the web.
Aftermath
Yelowsoft's advanced taxi booking solution played a critical role in maintaining Secure Express's reputation as a premier and secure taxi booking company. Now apart from safety, Secure Express is also known for its fast, efficient, and rich taxi booking services.