Yelowsoft brings YelowXpress to help its customers in this time of crisis
We understand it very well that currently, we are facing an unprecedented predicament. That's why as a responsible organization we have come up with a solution that can help many taxi and delivery businesses to sustain in these hard times.
YelowXpress is an on-demand delivery solution that is designed by our highly skilled team that can streamline operations, increase the number of orders, and deliver orders seamlessly for all the delivery businesses. We have also included features like contactless delivery and many other keeping the COVID-19 pandemic in mind.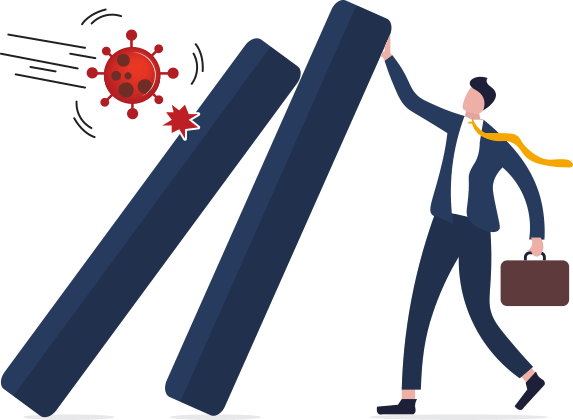 On-demand delivery made easy with YelowXpress
YelowXpress is a next-generation and versatile on-demand delivery solution that comes with advanced features and cutting-edge technology that can resolve delivery challenges of all businesses across the globe.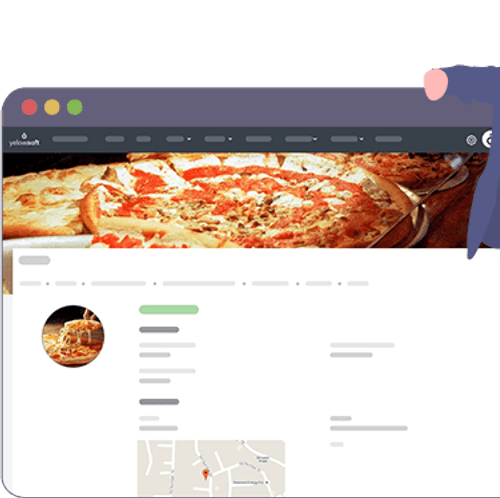 Manage all your delivery operations from an admin panel
With our shuttle dispatch services in place, it becomes easy to optimize all your routes and the services. You can simple supplement or replace all the fixed-route service areas on an instant. Moreover, this would also help you to solve the frequency-coverage puzzle without any need to increase the fleet size.
Easily increase the operating time.
Access route-level data
Access usage reports
Easily understand the trends and growth opportunities.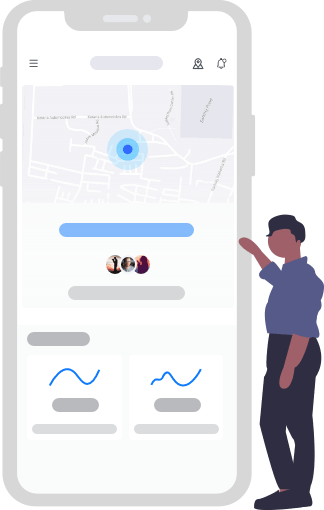 An ideal companion app for your delivery agents
An ideal companion app for your delivery agents which enable them to make quick deliveries by using route optimization and GPS tracking technology. This technology suggests them the shortest route for delivering the package in the minimum possible time.
Delivery agents can create and customize their profiles
Set availability for accepting delivery orders
Reach destination with in-app navigation
View earnings on a daily, weekly, and monthly basis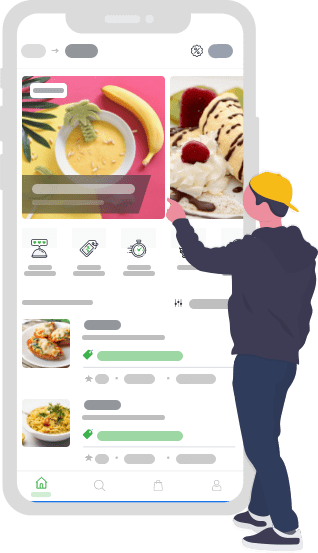 An easy-to-use customer application
Delight your customers with an easy-to-access customer application that allows them to make orders straight from their phone with just a few taps. Enable your customers to track the delivery agents in real-time. Moreover, allow them to make payments with their phone via cards and e-wallets.
Communicate with the delivery agent via call or text
Make payments via multiple modes
Give feedback through ratings and reviews
Track all past orders and invoices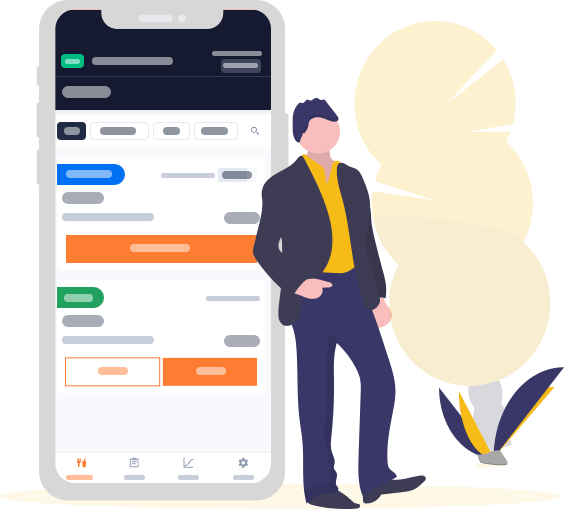 Make your vendor's life easy with a powerful Vendor application
YelowXpress provides you with an application that makes your vendor's life simple. This application allows them to receive, approve, and dispatch all the orders directly from their vendor's application. Apart from that this app also allows them to manage orders and list items.
Manage all the orders from the vendor application
Enlist new items
View valuable insights from reports and analytics
Manage price, quantity, and type using the vendor app
YelowXpress: Pioneers of modern on-demand delivery
Add a new dimension to your delivery business with a next-generation and advanced on-demand delivery solution –YelowXpress.
GET IT NOW
Why YelowXpress is ideal for your on-demand delivery solution?
YelowXpress is an ideal choice for all the delivery businesses along with many taxi businesses that are looking to make up their taxi losses by introducing a delivery business. This solution is made in such a way that it fulfils all your business requirements. Below are a few more reasons as to why you must go for YelowXpress.
Highly customizable
YelowXpress has a great capability to accommodate new integrations, features, and enhancements. This makes YelowXpress highly customizable.
Vast on-demand expertise
Over the past many years, we have gained a lot of experience and insights on the matters of on-demand delivery application.
Highly scalable solution
YelowXpress is a highly scalable solution as it auto-scales itself with the increasing number of vendors, delivery agents, and delivery orders.
Dedicated support
YelowXpress' highly proficient and skilled professionals are dedicated to providing you with 24x7 maintenance and support services.
Yelowsoft's other offerings
YelowXpress is just one of the many robust solutions that Yelowsoft provides. Have a look at the below other solutions.
You are in a
good

company
Yelowsoft's global
footprints
Yelowsoft has provided top-notch on-demand solutions to clients that come from all the corners of the world. Our global footprint is growing each day.
News, blogs and
insights
Discover all the latest news, trends, and insights pertaining to on-demand businesses through our well-crafted content.
Let's get
started!
Get a free demo of all our solutions by simply filling out your details in the form.