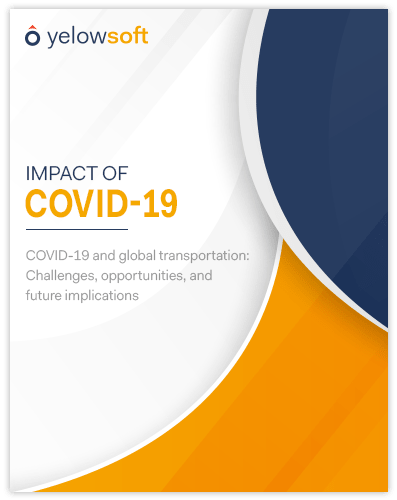 The COVID-19 pandemic has had catastrophic effects on our economy, especially on transportation. Due to the highly contagious nature of the virus, people are refraining from travelling in public transport and ride-sharing cabs. Moreover, due to the lockdowns imposed in many countries the ride-hailing services have been banned for the meantime. So, what's the way forward?
Read this whitepaper in which we have described in detail about the impact of COVID-19 on global transportation. Moreover, we have also discussed the challenges, opportunities, and future implications of it on our transportation systems and infrastructure.
COVID-19's impact on the transportation industry
How COVID-19 has shaken the taxi industry
COVID-19's impact on Uber and LYFT
What are ride-hailing companies doing to combat COVID-19?
In what ways will COVID-19 Impact the Future of Transportation and Infrastructure
Download Whitepaper
JOIN OUR NETWORK TO GET YOUR FREE COPY OF THE WHITEPAPER AND ALL LATEST CONTENT UPDATES
You are in a
good

company
Yelowsoft's global
footprints
Yelowsoft has provided top-notch on-demand solutions to clients that come from all the corners of the world. Our global footprint is growing each day.
News, blogs and
insights
Discover all the latest news, trends, and insights pertaining to on-demand businesses through our well-crafted content.
Let's get
started!
Get a free demo of all our solutions by simply filling out your details in the form.