SaaS-based food delivery to fulfil different needs
YelowXpress is highly experienced in delivering customised app solutions for food ordering and delivery that contain multiple advanced features. We provide frontrunner white-label development solutions for food delivery for restaurant business aggregators, food ordering apps for restaurant chains and for the on-demand food delivery marketplace.
Food delivery marketplace
Build a readymade app for food delivery with us and offer a seamless online food ordering experience to your customers.
Single restaurants
Enabling small restaurants to create a unique brand identity that lets them beat the cut-throat market competition.
Chains and restaurants
Running a restaurant chain? Don't worry; we have customized on-demand app solutions for the food business!
Superior admin panel for ultimate control
Intuitive admin panel to track every single vendor right from the inception of food delivery till its completion.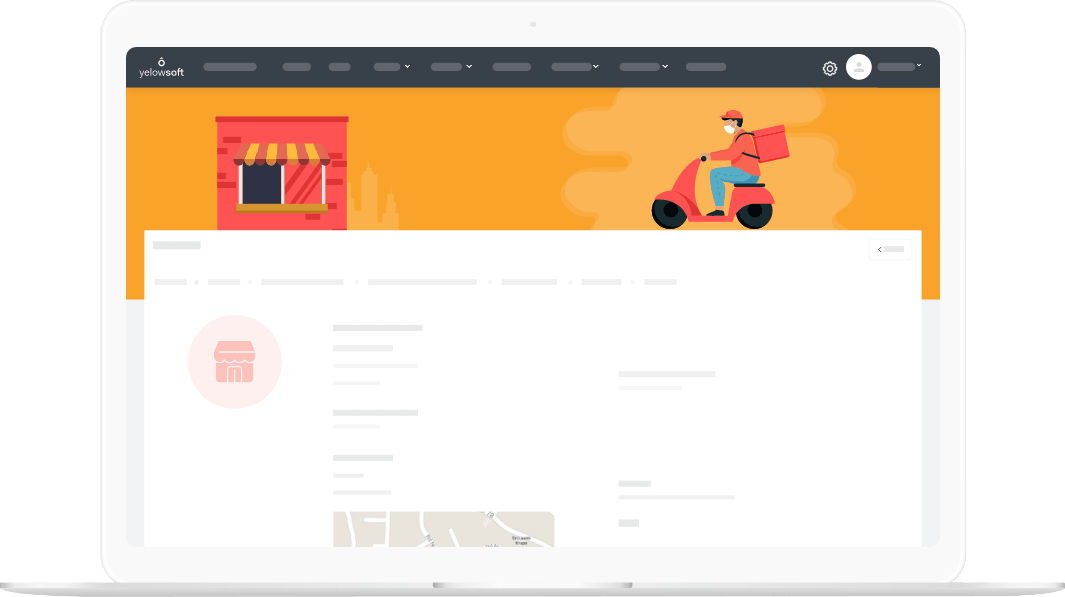 Live order tracking
YelowXpress allows the admin to keep a tab on their delivery orders as they get processed.
Manage restaurants smoothly
YelowXpress provides the admin to add, remove or edit the restaurant partners or their products as and when needed to maintain better flexibility.
Accurate reporting system
You get detailed reports and analytics of each vendor about the number of orders requested, orders delivered, orders cancellations with reasons for the same.
Wallet Settlement
Admin can also get to know how much they have to pay to the Vendor and How much amount they have to take from the Driver.
Bird-eye availability view
Now you can easily manage your food deliveries by detecting the status of your drivers. Manage their idle hours to make the most of your deliveries.
Comfortable order assignment
Once you have the status of your drivers, it is time to assign orders as per their availability and area.
Driver app - your on-road resource
YelowXpress' app for on-demand food delivery enables drivers with phenomenal features that can help them elevate their daily deliveries.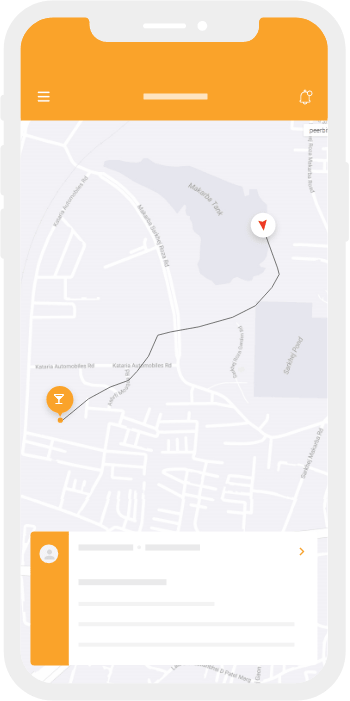 Multiple order acceptence

Online food ordering is becoming popular among the customers these days. With YelowXpress's food ordering platform, drivers can accept any number of orders.

Order confirmation

The vendor can easily process the order request with this option. Moreover, the vendor can cancel out the order by using the same option as well.

Exciting ways of earning

YelowXpress' digital food delivery app for drivers enable the delivery partner to make the best of the orders that are floating in their pending list.

Order broadcasting

Delivery partners can choose their desirable orders from the broadcasting list to utilise their capabilities to at fullest and to increase their earnings.

Credit orders

Drivers can now accept food delivery orders on credit and collect the payment from the customers for deliveries later on.

Navigate effortlessly!

Delivery partners can avail of the in-app navigation option to get the absolute delivery route information to make superfast deliveries within no time.
Vendor management to upscale your capabilities
Our seamless online food delivery app development services will let your vendors unlock ROI to its full potential. Leverage our white-label digital app development services to avail innovative features for your vendors.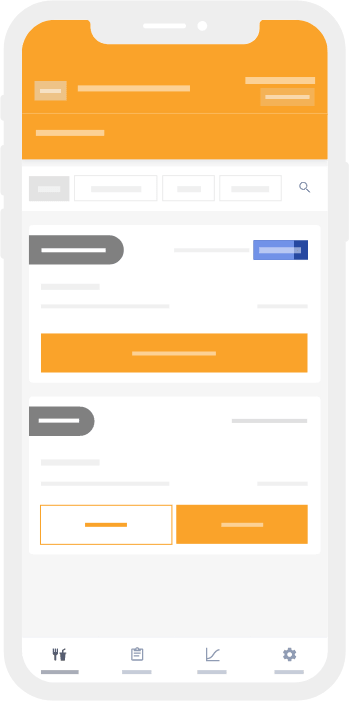 Multi-Drop Delivery

Enable drivers to make multiple deliveries which let you handle more customers at the same time. This increases revenue and prevents you from an additional delivery run.

Preferred area selection

Allow the drivers to choose their preferred area whenever any order is assigned to them. Distribute the orders as per that area to provide rapid food order deliveries.

Manage vendors smartly

Vendor management becomes effortless with YelowXpress on-demand restaurant delivery software. Supervise vendors to efficiently resolve the problem faced by your customer.

Dynamic pricing

YelowXpress allows the vendors to take their partnership with restaurants to the next level by charging dynamic delivery rates based on distance or the value of the order.

Broadcast pending orders

If a delivery partner is unavailable at a particular location, other delivery partners from nearby locations have the choice to fulfil pending deliveries. This will boost your order completion ratio.

Faster payouts for drivers

YelowXpress provides the delivery partners with e-wallets to store their commission along with a commission acceptance limit for Cash On Delivery orders.
Premium customer app for top-level comfort
The application for online delivery of food that we build is such that every time a customer feels hungry, they instantly tap over it.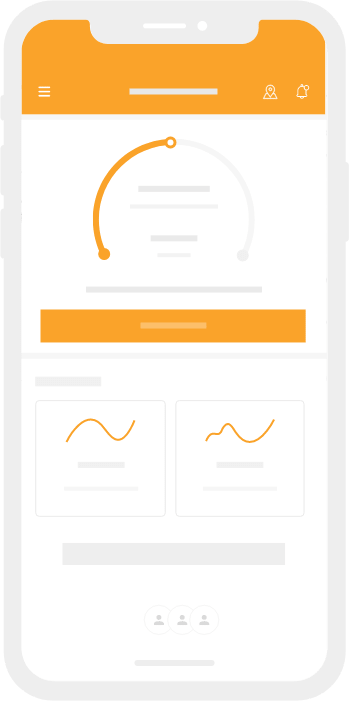 Location-based filtering

Geolocation based restaurant searching and filtering for customers provides more time for food selection and delivers better satisfaction.

Pay the way you want

Offer an amazing payment convenience to your customers by enabling them to pay with cash, credit card, debit card, or a mobile wallet.

Digital proof of delivery

Electronic proof of delivery ensures that the food has been delivered to the right customer. It is an accurate, quicker, and easier way of record keeping.

Track orders in real-time

Customers can get updates about their orders in real-time along with the estimated time of arrival.

Attractive rewards

YelowXpress enables you to offer reward points and exciting offers that involve them deeply into the process and renders a rich customer experience.

Give tip to the driver

Who doesn't like to be appreciated? The same is the case for the drivers as well. Make your delivery partner smile by providing them with exciting tips.
Looking for food delivery app development for your
restaurant

business?

Experience YelowXpress with our 14 days FREE TRIAL and enhance your business operations.

Request your free trial
How YelowXpress keeps your business thriving?
In today's era, customers want everything at their fingertips at a lightning speed. Here are the factors that make YelowXpress an excellent development agency for on-demand solutions:
Constant innovation to achieve excellence
YelowXpress believes in delivering innovative edge with its readymade solutions for the restaurant delivery blended with vast expertise.
We create truly global experiences
Now you can experience the power of YelowXpress in multiple currencies and languages anywhere in the world.
Scalable architecture to manage high volumes
YelowXpress advanced food delivery solution lets you scale up effortlessly so that you can manage high order volumes.
Profound business Intelligence
Harness our intense business knowledge to take your online food delivery business to the next level.
Help you create a faithful customer base
Extend your business by creating a solid base of satisfied and loyal customers for your food delivery service.
Saves your precious time and money
YelowXpress lets you expand on-demand food delivery business in a timely and cost-effective manner.
You are in a
great

company

Proofs we have done amazing things!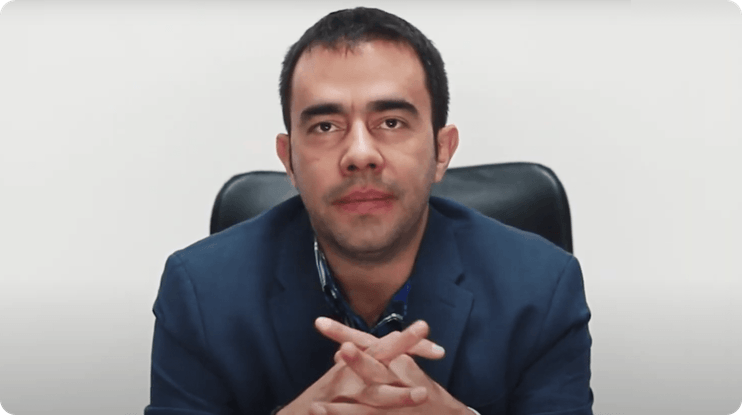 It was a pleasure working with a team of expert developers to create a taxi app for my business. The team was professional, responsive, and incredibly knowledgeable about the latest trends in the industry.
Arturo Reveles
CEO, Click To Go
View Case Study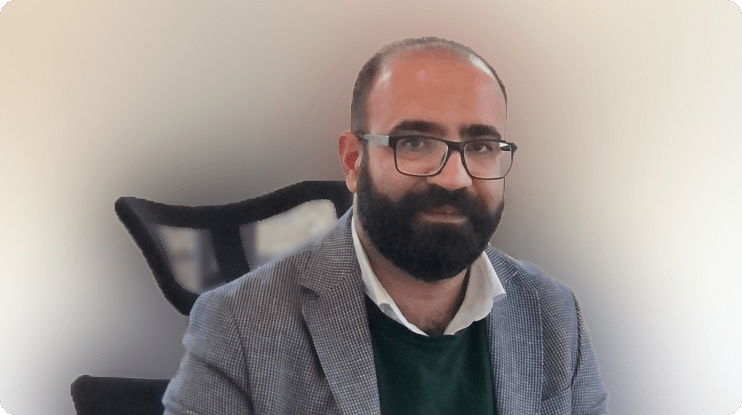 We are really impressed with them because they created an app beyond my expectations. It has helped me to streamline my taxi business while also providing a more convenient and enjoyable experience for my customers.
Abdullah Halim
Managing Director, SK Taxi
View Case Study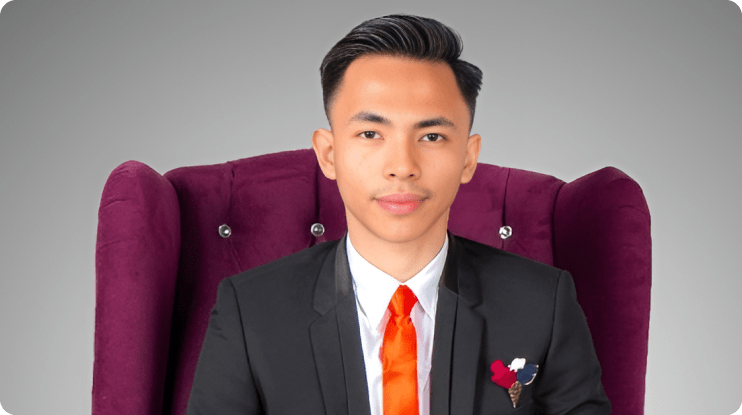 It was a great pleasure working with Yelowsoft team as they built a smart taxi app, and I must say, it was an incredible experience. The team was extremely knowledgeable and skilled, and they paid attention to every detail.
Mohamad Amirul Shafiq
CEO, Smart Taxi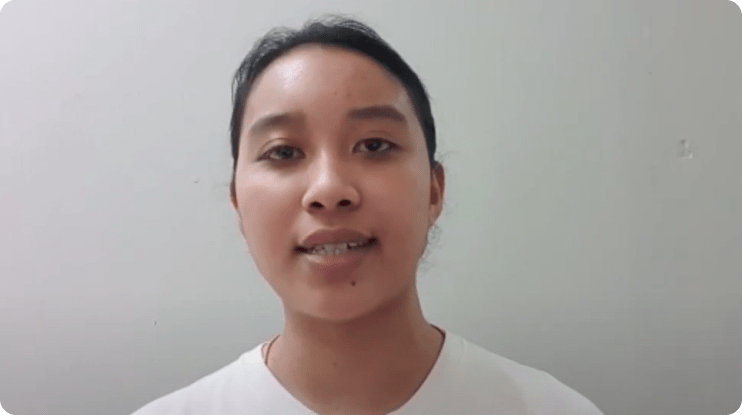 I couldn't be happier with the results. From the very beginning, the team was professional, responsive, and incredibly knowledgeable about the latest technology trends and user needs.
View Case Study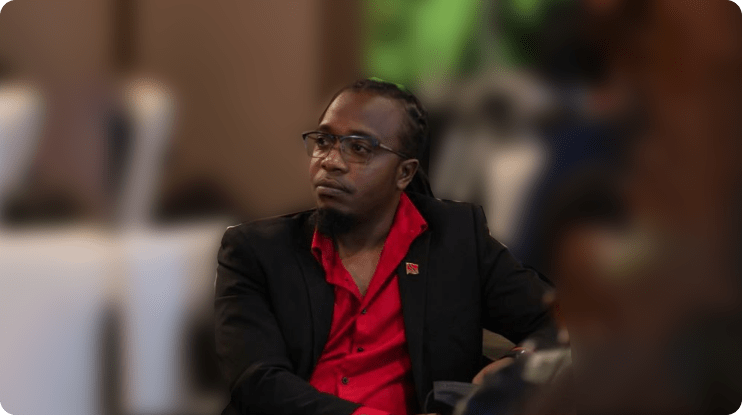 I would highly recommend their services to anyone looking for a reliable and skilled team of developers to help them create a taxi app.
View Case Study
Serving happy clients across the
globe
YelowXpress is the best food delivery app development company that continuously strives to provide groundbreaking solutions to clients across the globe and is stepping towards enormous growth every day.

Insightful
blogs

, tech trends and product updates

Place of knowledge for budding entrepreneurs. Check out the best guides on digital business practices and news, technology trends of design, web and mobile app development.
Don't Wait, Begin Your
On Demand


Journey Today!