Pioneering Features of our
Next-Generation

Software

Elevate Your Business with the Exceptional Capabilities of Our Groundbreaking Software Solution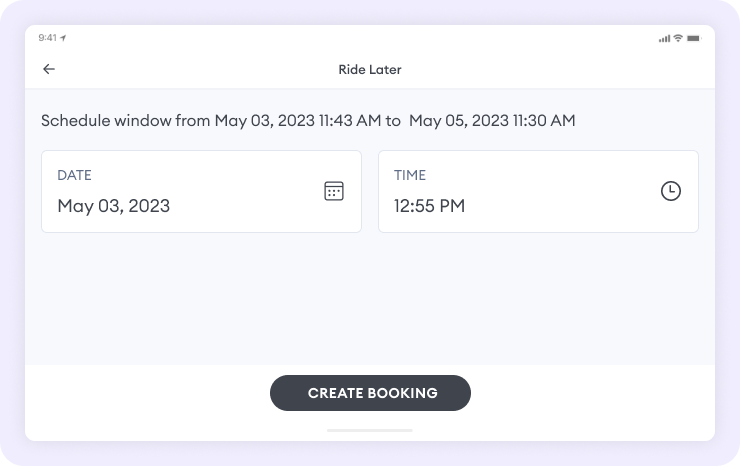 Scheduling

rides

Customers can easily schedule rides at any time using the software. Taxi business owners offer the flexibility of pre-scheduling and canceling rides, allowing customers to have greater control over their transportation needs.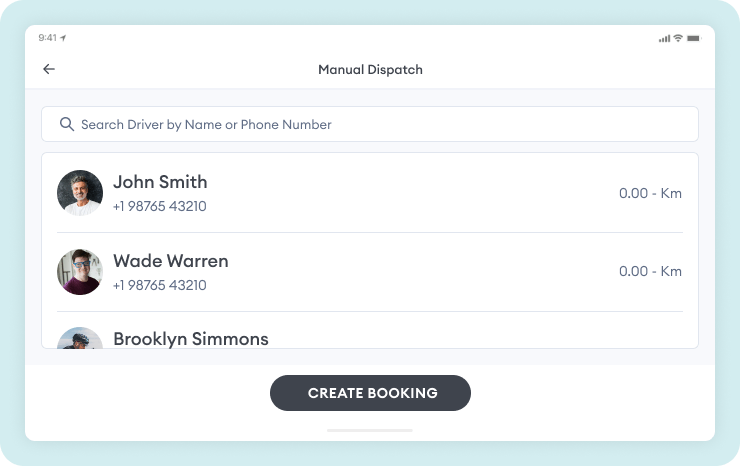 Real-time

Booking Management

Manage and track incoming taxi bookings in real-time, ensuring efficient allocation of drivers.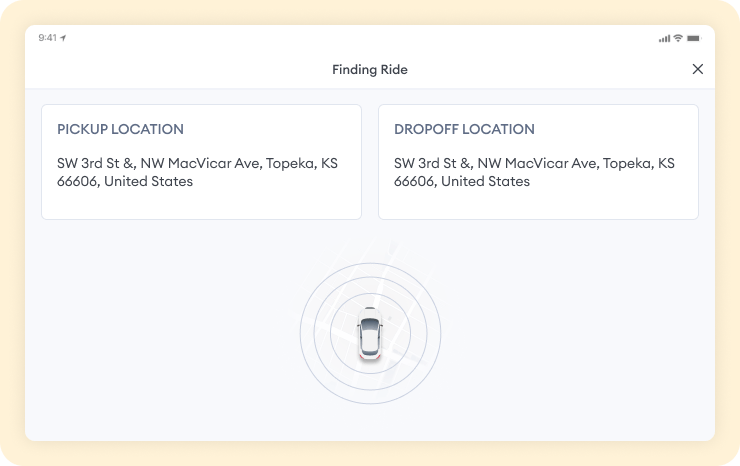 GPS

Tracking

Track the location of assigned drivers on a live map, allowing for accurate ETA calculations and monitoring.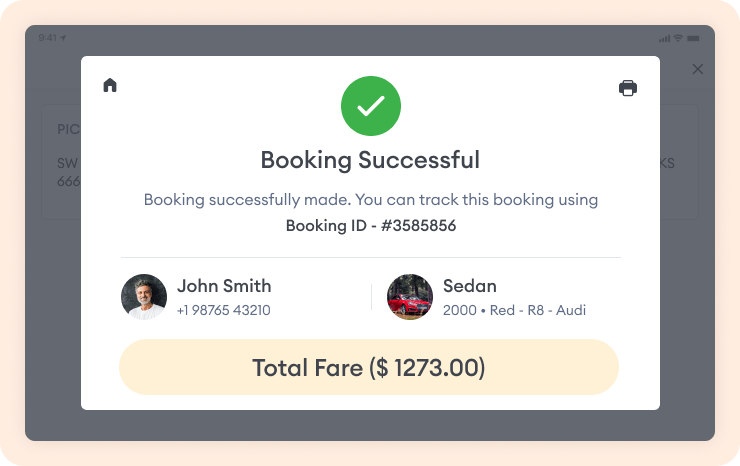 Automated
Dispatching
Automate the dispatching process by matching customer requests with the nearest available driver, optimizing efficiency.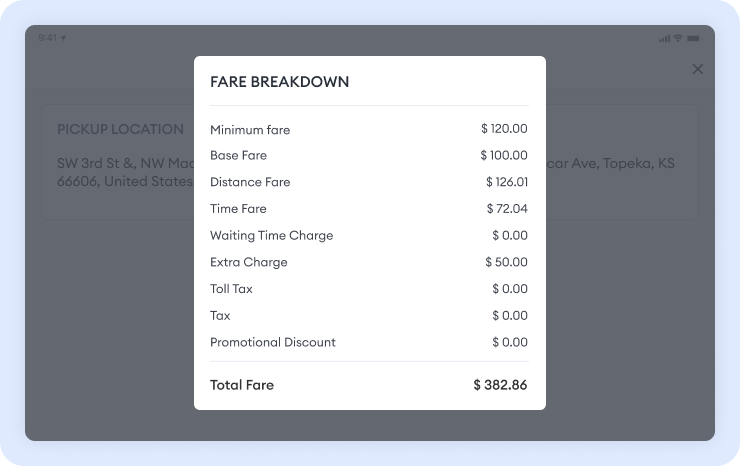 Fare
Calculation
Calculate fares based on distance traveled, waiting time, and additional charges, providing transparent and accurate pricing.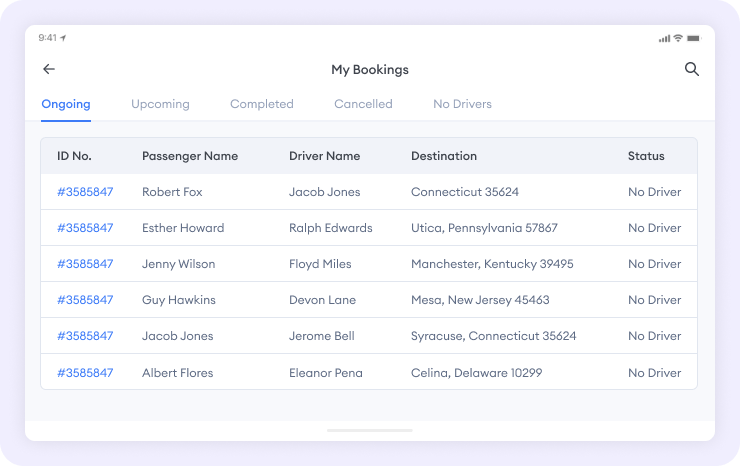 Trip

Management

Monitor and manage ongoing trips, allowing dispatchers to track the progress and ensure smooth operations.
Operating
Mechanism

Revealed

It's easy to use, but here is the mechanism.
01
Log in
Visit the secure admin panel website or app and enter your unique login credentials to access the system.
02
Dashboard overview
Upon logging in, you'll see a comprehensive dashboard that includes details such as the number of active drivers, pending bookings, completed rides, and revenue generated.
03
Manage drivers
Here you can view driver details, track their location in real-time, assign specific areas for pickup, and review their ratings and feedback from passengers.
04
Monitor bookings
The admin panel displays a list of pending and confirmed bookings. Then you can assign them to available drivers, track the status of each ride, and handle any customer inquiries or issues that may arise.
05
Analytics and reporting
As an admin, you can view various reports like revenue, total rides, peak booking hours, popular destinations, and more. Utilize this data to make informed business decisions, optimize operations, and enhance customer satisfaction.
06
Fare management
Effortlessly manage your fare structures and pricing policies. Set base fares, additional charges (if applicable), and dynamic pricing during peak hours. You can also review and update fare rates for different vehicle categories.
07
Customer support
You get a dedicated section to view and respond to customer queries, resolve issues, and maintain a high level of customer satisfaction.
08
System settings and customization
Customize your taxi service in the admin panel. Update branding elements, configure settings, and personalize the experience to match your business identity and requirements.
09
Security and access control
Maintain the security of your admin panel by managing user roles and permissions. Assign different levels of access to different personnel to avoid any unauthorized activities.
10
Log out
After completing your administrative tasks, log out of the admin panel to secure your account and prevent unauthorized access. This step is crucial for maintaining the privacy and integrity of your taxi service's data.
Boost Efficiency

and Streamline Taxi Dispatch Operations

Yelowtaxi empowers dispatchers to efficiently manage and allocate taxis, ensuring seamless operations. Enhance customer satisfaction and streamline your taxi business operations.
Efficient Dispatching
Streamline the entire taxi dispatching process, manage and allocate available taxis to incoming customer requests.
Improved Customer Service
With Yelowtaxi, dispatchers can quickly and accurately process customer requests, ensuring a prompt response and efficient service delivery.
Advanced Analytics and Reporting
Dispatchers can access comprehensive analytics and reporting features such as booking trends, peak hours, driver performance, and customer feedback, and use this information to make data-driven decisions, optimize operations, and improve overall efficiency.
Better Resource Allocation
With Yelowtaxi, dispatchers can get real-time tracking and status updates to optimize resource allocation. They can determine the high demand areas and position the taxis to meet the increasing customer requirements and maximize fleet utilization.
Enhanced Efficiency and Productivity
Automating manual tasks and providing a centralized system can reduce the tasks and burdens on dispatchers, it helps them save time and efforts. The time and efforts saved can be spent on other critical tasks to increase efficiency and productivity.
Client
Testimonials
Proofs we have done amazing things!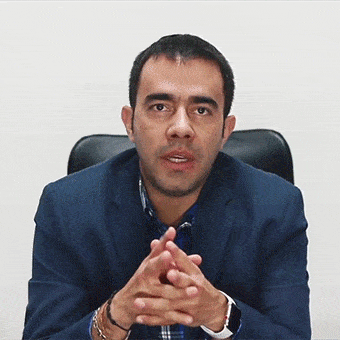 Yelowsoft helps its Mexican client –

Click To Go

with an advanced Super App. Watch the below video where our client shares his experience of working with us.
---
Arturo Reveles
Click To Go
Yelowsoft helps its taxi client from Caribbean – Travee with a robust taxi dispatch system. Listen what Travee has to say about their experience.
---
YelowSoft revamped its Malaysia-based client CPUT by delivering an advanced ride-hailing solution. Watch our client share their experience in the video below!
---
YelowSoft guided its France-based client Bookmi to emerge as a leading taxi booking solution by delivering our robust platform. Watch the video below where our client shares their experience.
---
News,
blogs

and Insights

Discover all the latest news, trends, and insights pertaining to on-demand businesses through our well-crafted content.
Don't Wait, Begin Your
On Demand


Journey Today!