Your customers' time is precious. don't make them wait.
A key to our success is that we always value our customer's time. We provide fast cab services and ensure that there is minimal or no wastage of time.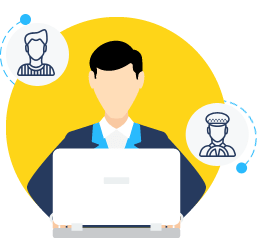 Raise efficiency
Software solution takes over management and automates operations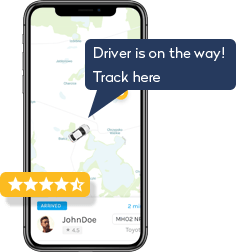 Share a smile
Better services mean you and your customers always share a smile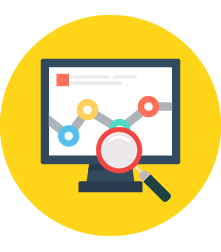 Calculate moves
Learn from the data, make better decisions, and minimize risks
User-friendly admin panel
Our Admin Panel provides numerous options to manage Cabs, Drivers, Customers, and Dispatch. It helps to monitor progress and to track ride reports. Thus, helping in taking suitable actions.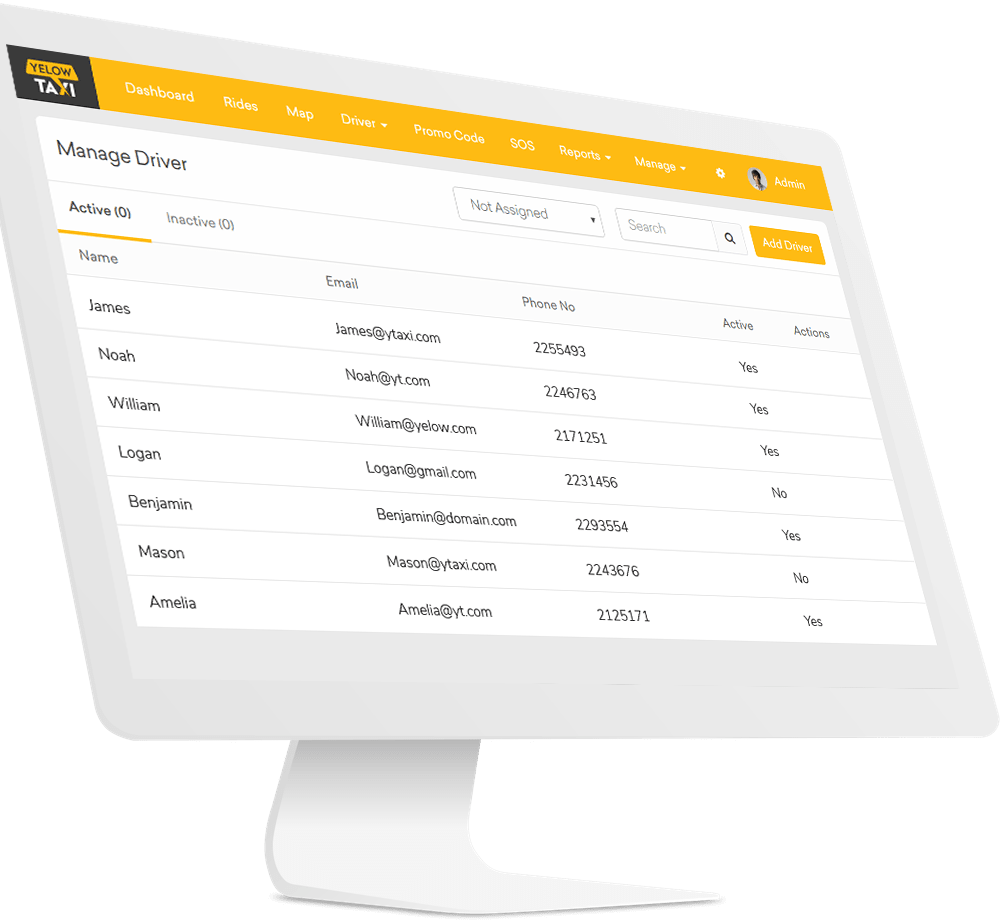 Interactive dashboard
Fast, efficient and real-time dashboard which shows online drivers and business heat maps.
Manage drivers
Register, remove, update or block your drivers' profiles. Manage profiles efficiently with the help of the panel.
Track drivers
Track real-time locations of your drivers and allocate them to places of high demand.
Manage customers
Offer great deals to attract new customers and provide some extra benefits to retain your existing ones.
Manage vehicles
Add new cabs as per need, analyze overall performance and ensure its maintenance periodically.
Payment management
Examine all the transactions details and execute the payments and payment methods from the panel.
Make commute easier for users
Our main aim is to provide comfortable, convenient and fast cab services. We make commutation smooth for users by following ways: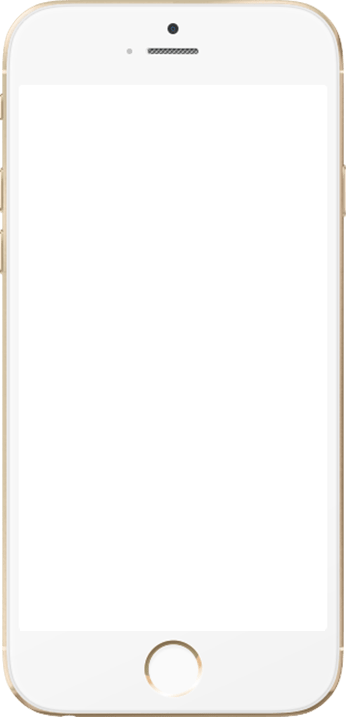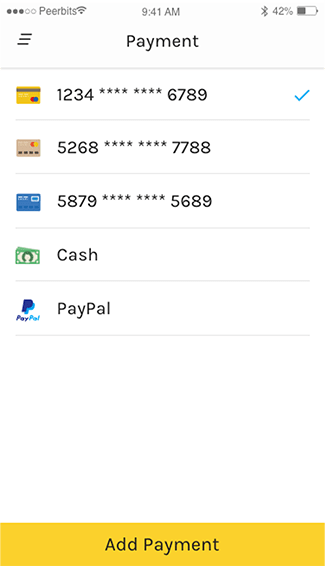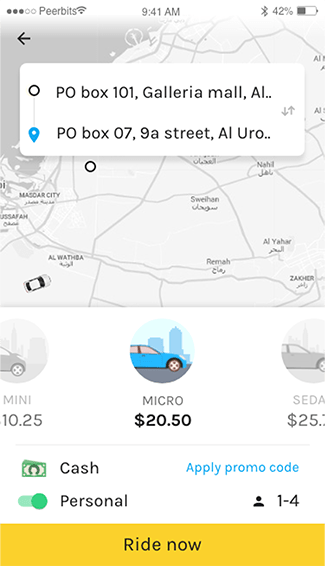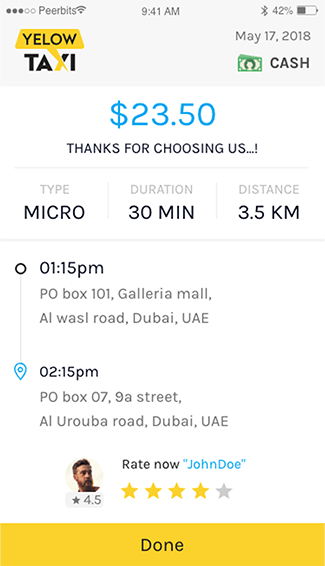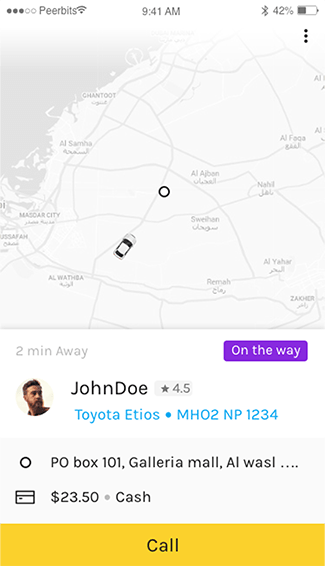 Multiple payment options

Your users can pay from the various payment options available on the passenger app

Multifaceted operations

Help your users safe cost of daily commute by adding carpooling as option into passenger app

One-click booking

Your customers will have an easy time booking. They just have to enter the destination to book

Estimated time of arrival

The ETA functionality lets users know at what time a driver will arrive with their ride
Give your drivers a better life
Drivers are our allies, and we ensure that we provide all kind of facilities and, help them. We have drafted the following policies for the efficient working of drivers.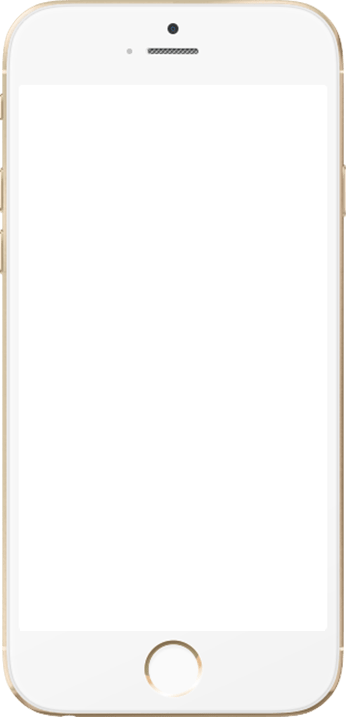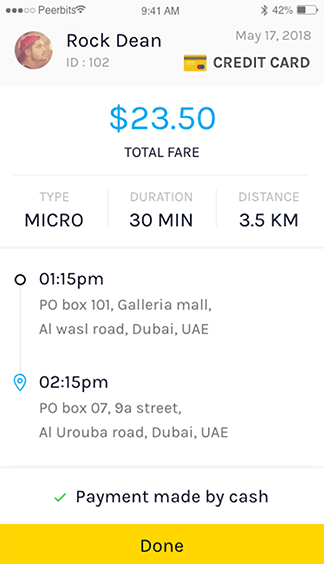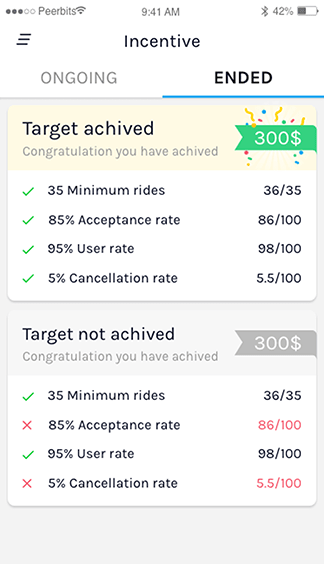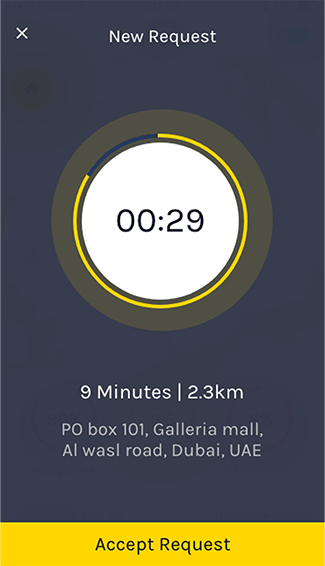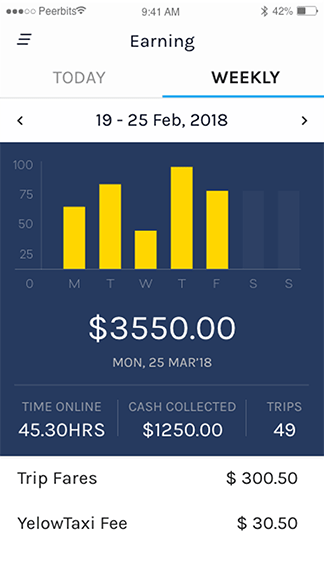 Transparent billing

With greater transparency in billing, you and your drivers will forge healthy business relationships

Merit-based incentives

With greater transparency, it is easier to reward hard-working drivers and penalize slacking drivers

Freedom to work

No work pressure, lure drivers to your platform by promising a work-life balance they deserve

Ease of use

The driver app is intuitive and sports many useful features to make the life of your drivers simpler
A central place to manage operations
We receive vital data and insights from our Analytics data. It helps us to a great extent to identify areas of potential profits and regions where we need to work.
Manage operations
Taxi operations tend to get complicated as the fleet size increases. Our system uncomplicates
Reports & analytics
Learn how your drivers are doing, which part of the business is bringing business, and which isn't
Automate operation
Our taxi app development company puts your entire operations in auto-pilot mode
Our cloud-based solution brings various benefits to your business
Our Cloud-based solutions help you to be a step ahead of all your rivals. We help in nurturing your business with our expertise and our solutions which are unparalleled.
One-touch operation
Whether your customers have to book a cab or your driver has a to accept an incoming trip request, it all happens with a single touch on the apps.
Handy wallet
If you are tired of entering 2-way authentication details at the end of every trip to complete payment, load money in the wallet with auto-deduction.
Quick support
Whether your drivers are facing an issue or your customer app is displaying the wrong information, we have your back whenever you need support.
Integrated analytics
What may look like a useless piece of data to you, might actually be a goldmine you are sitting on. Our integrated analytics structures this data.
Mobility solution
Our solution comes with a couple of mobile apps for both drivers and passengers. The apps are available for the both the platforms: iOS and Android.
No upfront fees
With our pay-as-you-go setup, we promise you pay only for the amount of services you use or not at all. This is advantage of our SaaS-based solution
Application maintenance, sustenance, and support services
We work on our services all day all night. We keep on searching for the loopholes and fix it as soon as possible with the help of our accomplished maintenance & support service.
Bug removal
We are constantly on a hunt to track down bugs and fix them in a non-intrusive and obstructive way
Maintenance
A change in the backend can make your abandoned web or mobile apps inoperable to your customers
Improvement
Once the solution is running in a cloud server setting, we work on adding new features and commands
Monitoring
We monitor the configuration for higher accessibility and performance of applications in any scenario.
Frequently asked question
YelowTaxi is a white label taxi software solution that includes fleet management, dispatch and booking solution designed and developed by Peerbits. It is meant for businesses of all sizes and shapes that must manage a fleet of vehicles. The solution is delivered in the form of various mobile and web apps.
While the list is virtually endless. As I mentioned, any business that manages a fleet as a core part of their business operations or as an extended part of their business operations, will find solutions provided by YelowTaxi relevant.
For example,
School Bus Tracking
Limo Software
Fleet Rental Solution
Concierge Solution
Trucking & Logistic App
Ride Sharing & Pooling
YelowTaxi at this stage is delivered in three ways:
Taxi Booking System
Dispatcher Module
Fleet Management System
A client can purchase a combination, all three or either of the three based on their business requirement.
As a white label taxi and fleet management solution, YelowTaxi is fully customizable to your branding requirements and business rules. Moreover, you'll have the admin access that is can override rules, make exceptions to the fleet operation. Our specialist will help you customize the app.
As a mobile-first taxi solution, depending upon the module the clients opted for, we may deliver a couple of native mobile apps for both iOS and Android. In addition, some of the solutions might delivered in the form of responsive web app.
For example, in YelowTaxi's Taxi Booking System, two mobility solutions: one for the driver, another for the passenger are delivered in the form of mobile applications and work very much like any on-demand taxi service in the market.
Yes, regardless the size of your fleet, YelowTaxi dispatch solution is just right for you. We made the solution to be scalable and should work as it is no matter how many new vehicles you add in the fleet.
Theoretically, YelowTaxi has no limit on the number of vehicles in a fleet it can manage. In fact, it can be made to manage more than one fleet at a time.
Talk to our sales team. Fill this form up. We will arrange you a callback, where we will discuss the requirement in detail. In addition, you can always email your requirements to hello@yelowsoft.com with date and time you expect a callback.
Client
Testimonials
Proofs we have done amazing things!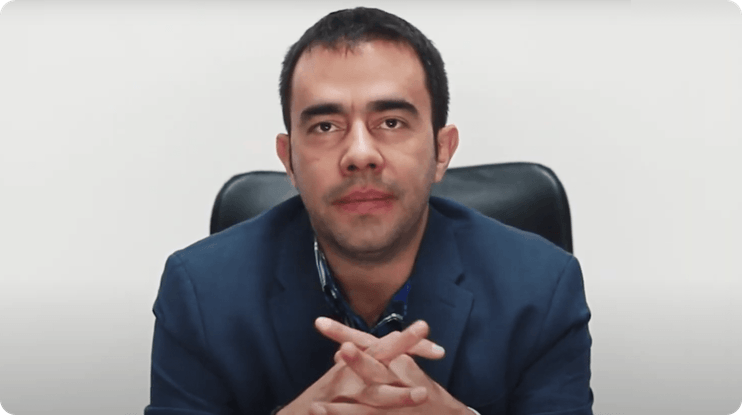 It was a pleasure working with a team of expert developers to create a taxi app for my business. The team was professional, responsive, and incredibly knowledgeable about the latest trends in the industry.
Arturo Reveles
CEO, Click To Go
View Case Study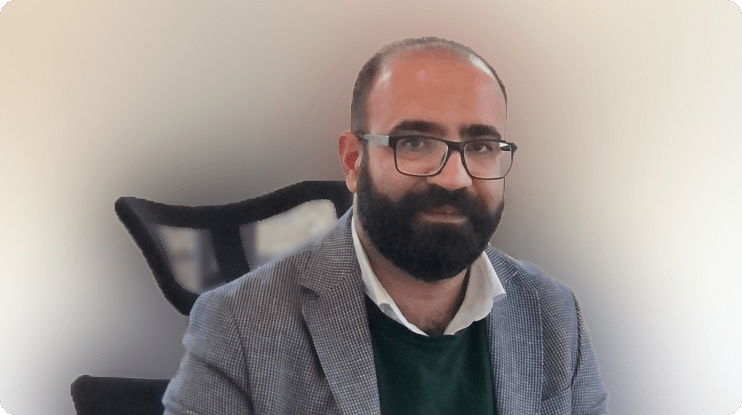 We are really impressed with them because they created an app beyond my expectations. It has helped me to streamline my taxi business while also providing a more convenient and enjoyable experience for my customers.
Abdullah Halim
Managing Director, SK Taxi
View Case Study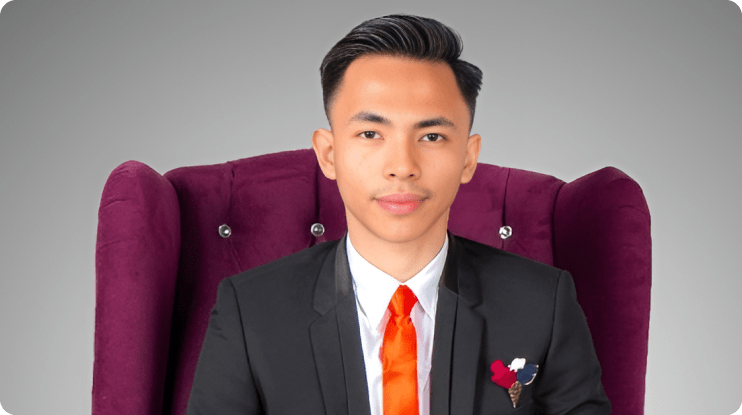 It was a great pleasure working with Yelowsoft team as they built a smart taxi app, and I must say, it was an incredible experience. The team was extremely knowledgeable and skilled, and they paid attention to every detail.
Mohamad Amirul Shafiq
CEO, Smart Taxi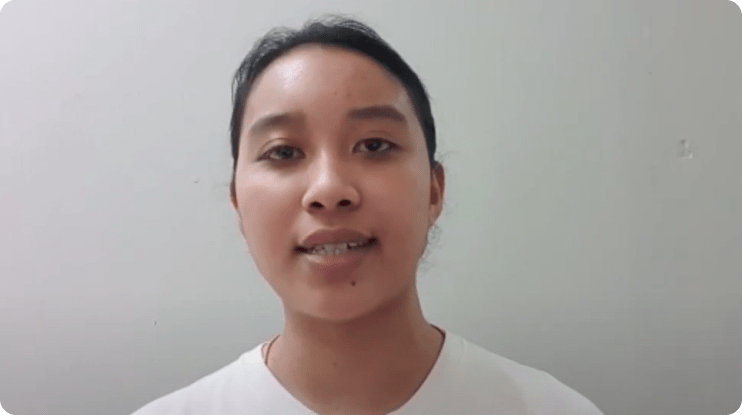 I couldn't be happier with the results. From the very beginning, the team was professional, responsive, and incredibly knowledgeable about the latest technology trends and user needs.
View Case Study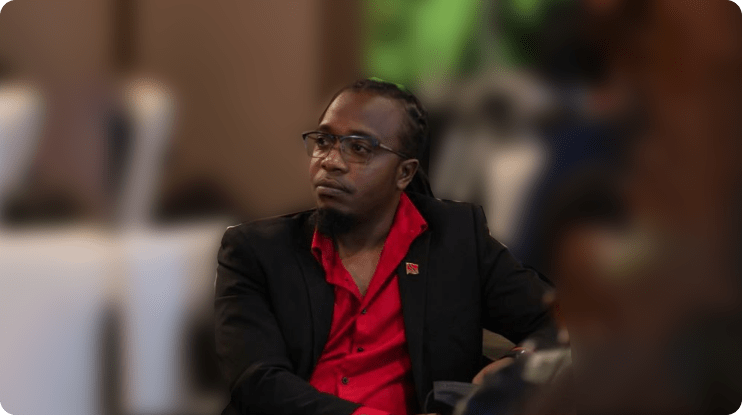 I would highly recommend their services to anyone looking for a reliable and skilled team of developers to help them create a taxi app.
View Case Study
Facts

& Figures we earned

Get to know some of the interesting facts and figures about Yelowsoft

News, blogs and
insights
Discover all the latest news, trends, and insights pertaining to on-demand businesses through our well-crafted content.
Don't Wait, Begin Your
On Demand


Journey Today!