You may be a business owner having your own fleet of cars, but not able to manage them properly. You may be having a tough time scheduling your drivers to pick up waiting customers or not able to get statistics about a host of things related to your taxi business.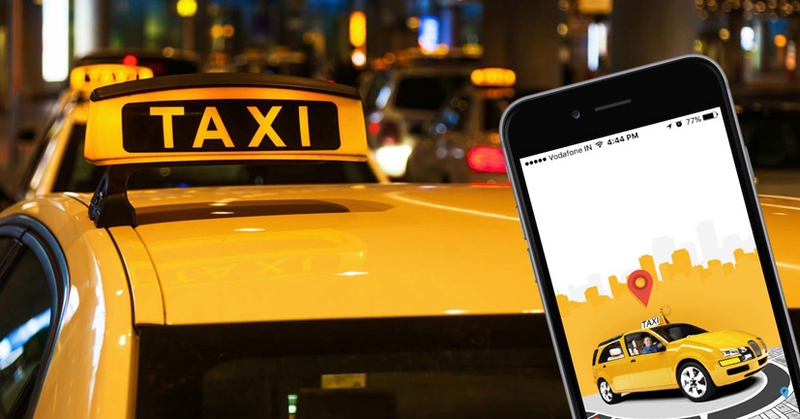 Till now you were depending on your customer care execs to pick up calls of customers, whom passengers would call to book a cab and who in turn will send cabs to them. Such a situation may lead to a situation of chaos sometimes; your customer rep not knowing fully, which driver is free at a particular time and which type of car to dispatch.
This leads to loss of business as your passengers get diverted to other competitor taxi booking companies. Keeping a track of your drivers and passengers, redirecting a driver to the next customer and reducing driver idle time; all of these activities may be cumbersome.
The solution to this problem lies in automation of the manual and human intensive tasks through a software.
Below are some advantages of automating your taxi business :
Expand your customer base
Reduce vehicle idle-time & Reduce driver downtime and wasted fuel
Reduce expenses related to staffing traditional call centers
Provide pricing flexibility based on supply and demand
Reduce driver churn by optimising driver performance and satisfaction
Always stay in touch with retail and corporate customers
Receive and dispatch multiple requests at the same time
Increase booking capacity while reducing dispatcher headcount
Centrally manage your full operations
Gain control of your taxi fleet and enforce compliance with your policies and procedures
Access your system anytime, anywhere over the Internet
Drivers get accurate information of their payment details and driving efficiency
Thus automation is a win-win situation for you, as the business owner,your customers and drivers. Moreover, the whole Taxi booking process gets more structured and simplified.
Read More: Transportation and taxi industry trends to watch for in 2018
An automated system or software should help integrate different parts of the business through a dispatch system, passenger app, driver app and business analytics package.
The Booking and Dispatch module
In traditional taxi booking scenario, booking of a taxi starts with a customer telephoning a local cab firm and speaking to a telephone operator in a call centre. This sets off a chain of events that ends with the customer reaching their destination on time having paid for their ride.
After that, the driver needs to find a new booking/passenger or at least go to areas where more work is likely to be found. The driver is the only element of the process that cannot be replaced by booking and dispatch automation software.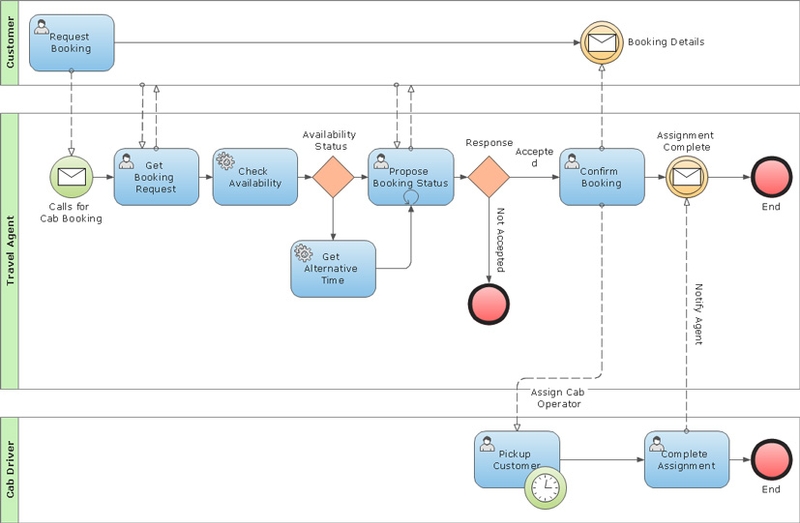 The booking and dispatch automation software helps in saving cost by removing the 'manual' booking processes, while front-line staff can focus on activity that adds value to the business.
The software allows you to respond instantaneously to changing market conditions, or peaks and troughs in demand.
Our whitelabel solution, Yelowtaxi offers modern dispatch system that will raise operational efficiency of your private car business.
Driver Companion Module
Driver retention is key to taxi business. Business owners earn their bread and butter through drivers; driver satisfaction is created by fulfilling numerous aspects of their needs and desires.
Whatever is the arrangement between the company and its drivers, the company needs to send them information on how to make more money.In the past this interface was either a 2-way radio or a fixed terminal in the vehicle, which were time consuming and prone to errors.
But today the device is more likely to be an app installed on the driver's Smartphone that integrates with the operator's booking and dispatch software.
The driver app has features right from onboarding and payments to interactive reports that let drivers track their earnings and performance. All this is intended to raise knowledge, performance and efficiency of the drivers coupled with their satisfaction, loyalty and retention.
Smart Passenger Module
The smartphone industry has grown by leaps and bounds in the past few years and today there is an app apt for any function or service needed. It was only a few years ago that the idea of passengers booking taxis via Smartphone apps was unconventional.
Now it is part of everyday modern life. Private hire taxi operators therefore need to present a lucrative proposal to their customers which is useful to them, providing solutions to their transportation needs.
This will not only set them apart and generate more bookings , but also win customer loyalty. With the onset of new booking technologies in the market, traditional players are forced to focus more on their customers' needs. Having an own-branded passenger app has become a necessity now.
Business Analytics Module
Business analytics lets taxi owners take advantage of the data they generate and use its power to make better business decisions. It has the potential to be a game-changer in the private hire taxi industry.
Business analytics software automatically analyses data from a number of sources through statistical analysis, quantitative analysis, data mining and predictive modeling, to identify trends and understand the information that can drive enhanced performance.
For example, it can help predict which previously loyal passengers or drivers are in danger of leaving. With the knowledge gained and the right kind of marketing tools, companies can take appropriate action in real time to reduce churn of customers and drivers.
Conclusion
Thus, the benefits for private hire taxi companies with an integrated software are many, where every subsystem has its own discrete function. Companies can achieve their business goals and at the same time remain cost-effective and competitive. YelowTaxi is at your service.