Features:

Embrace the excellence

Make your customers experience the magic of seamless transportation. Be it booking rides, tracking journeys, or making secure payments, we have got you covered.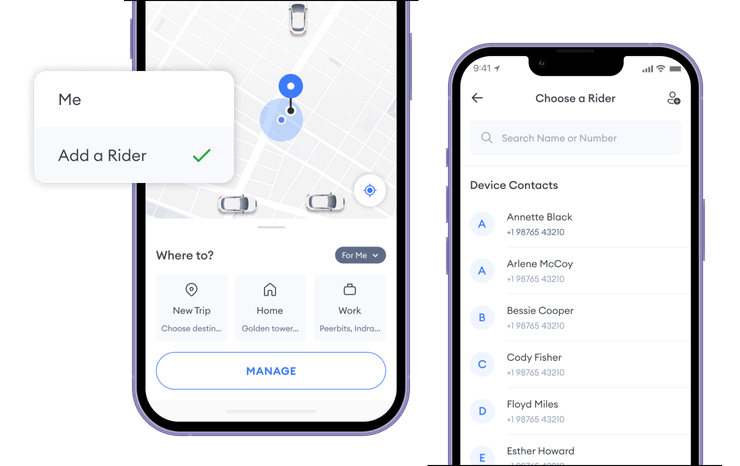 Quick

and Easy Booking

Enable passengers to book a ride with just a few taps. Allow them to select pick-up and drop-off locations, preferred vehicles, and get estimated fares effortlessly.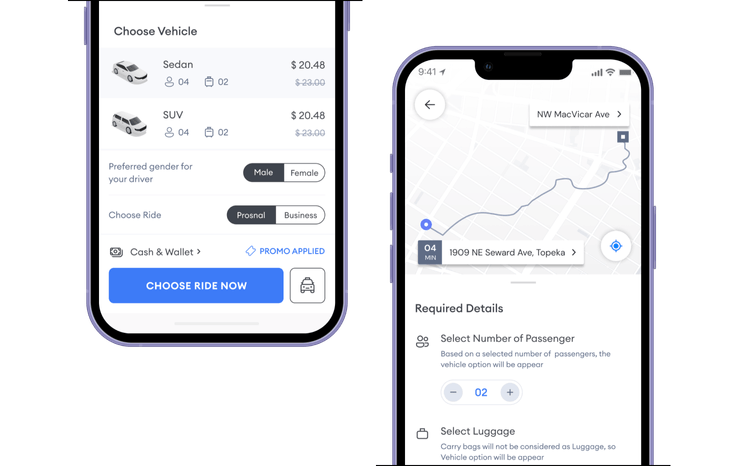 Real-Time

Ride Tracking

Keep your passengers informed and enhance their peace of mind by providing real-time tracking of their ride and estimated arrival time.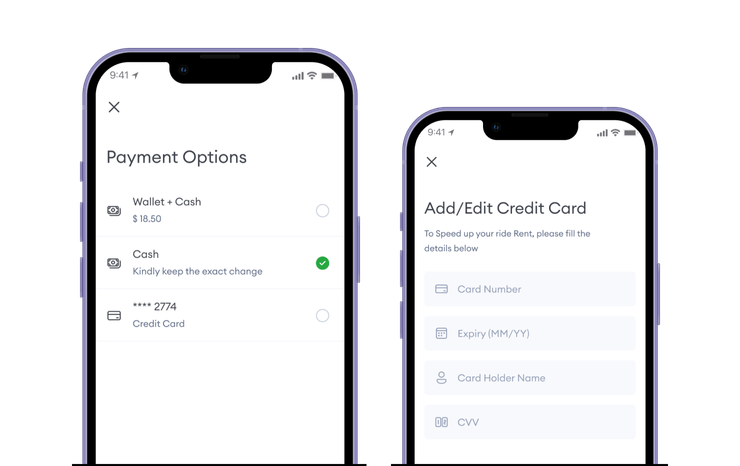 Secure

and Convenient Payments

It offers multiple payment options and ensures a hassle-free payment experience for users. They can pay using their preferred method, whether it's credit/debit cards, mobile wallets, or in-app payment systems.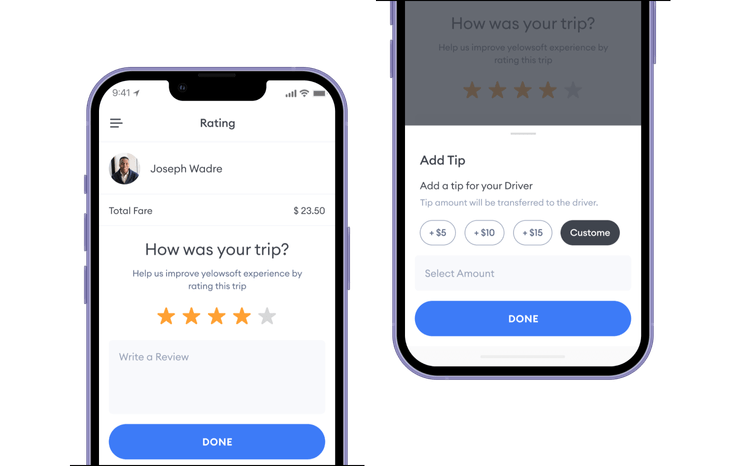 Driver Rating and
Feedback
Empower passengers to rate their rides and provide feedback, thereby ensuring accountability and continuous improvement of service quality.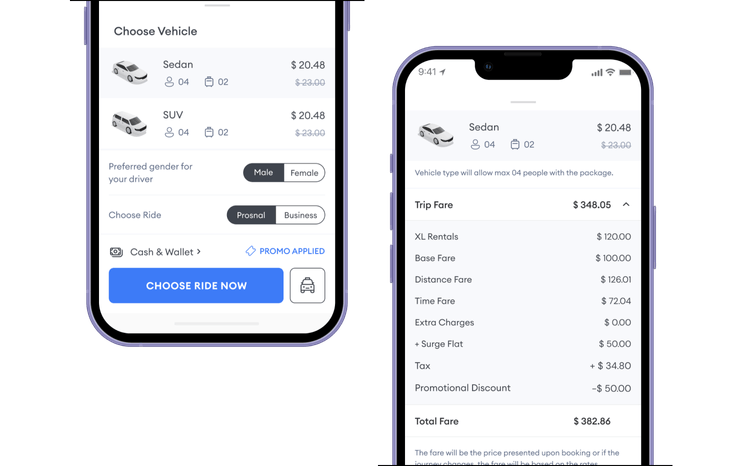 Fare
Estimates
Allowing passengers to plan their budgets effectively. It displays your user accurate fare estimates based on distance, time, and applicable surge pricing.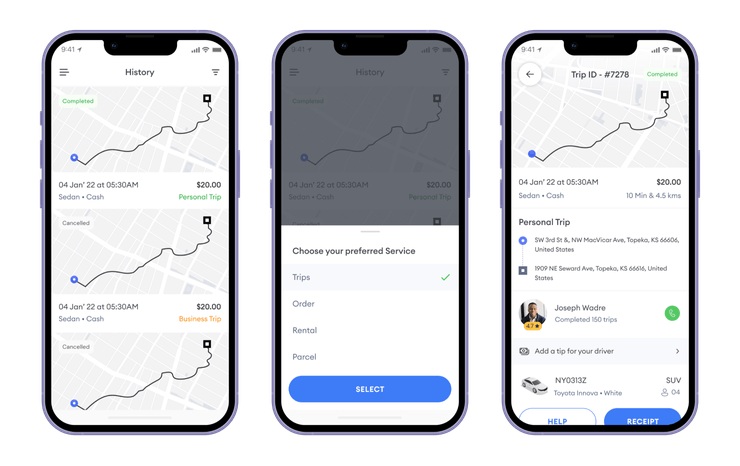 Trip
History

and Receipts

Provide passengers with access to their trip history and digital receipts for easy expense tracking and record-keeping.
Trouble-free Transportation

in a Few Simple Steps

It's as simple as walking down the stairs. Learn how you can provide hassle-free transportation to your users in simple steps. They just have to;
01
Launch the App
Install and open the app on their phones.
02
Sign Up or Log In
Create an account using an email and password to log in.
03
Set Pickup and Drop-off Locations
Enter where they want to be picked up and dropped off.
04
Choose Vehicle Type
Select their preferred type of vehicle.
05
Confirm Booking
Double-check the details and tap to request a ride.
06
Track Your Driver
Watch the driver's location in real-time on the map.
07
Enjoy the Ride
Get into the car and have a comfortable journey till reaching destination.
08
Make Payment
Pay for the ride using a preferred method, like a credit/debit card or cash.
09
Rate Your Experience
Provide feedback and rate your driver to help improve the service.
Unlock the
benefits
A user app designed to empower your taxi business, enhance customer experience, and fuel business growth.
Convenient Ride Booking
Your customers can easily book rides at their fingertips. It eliminates the need for phone calls or waiting on hold.
Real-Time Ride Tracking
The app allows users to track their rides in real-time on a map. This feature enhances transparency and builds trust.
Seamless Payment Options
By integrating secure and convenient payment methods within the app, you empower passengers to pay digitally, reducing the hassle of cash transactions.
Improved Communication
The user app is armed with in-app messaging or calls features enabling direct communication between drivers & passengers. This fosters clear and efficient communication.
Enhanced Safety and Security
Features such as driver identification, trip tracking, and an emergency button reassures passengers that their safety is a top priority.
Personalized User Experience
Passengers can save their preferences, such as favorite locations or preferred vehicle types adding a touch of convenience and familiarity.
Access to Ride History and Receipts
This feature allows easy access to ride history and digital receipts simplifying expense tracking for travellers and providing a convenient record.
Feedback and Ratings
The app allows passengers to provide feedback and rate their rides which helps you identify areas for improvement and maintain high customer satisfaction levels.
Competitive Advantage
Set yourself apart from the competition with our user app. Embrace a modern, customer-centric approach that appeals to tech-savvy passengers.
Increased Customer Retention
With the app's user-friendly interface and convenient features, you create a memorable experience for passengers that results in repeat customers.
Client
Testimonials
Proofs we have done amazing things!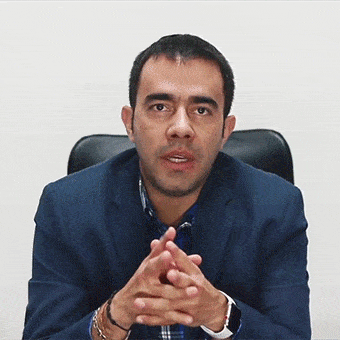 Yelowsoft helps its Mexican client –

Click To Go

with an advanced Super App. Watch the below video where our client shares his experience of working with us.
---
Arturo Reveles
Click To Go
Yelowsoft helps its taxi client from Caribbean – Travee with a robust taxi dispatch system. Listen what Travee has to say about their experience.
---
YelowSoft revamped its Malaysia-based client CPUT by delivering an advanced ride-hailing solution. Watch our client share their experience in the video below!
---
YelowSoft guided its France-based client Bookmi to emerge as a leading taxi booking solution by delivering our robust platform. Watch the video below where our client shares their experience.
---
News,
blogs

and Insights

Discover all the latest news, trends, and insights pertaining to on-demand businesses through our well-crafted content.
Don't Wait, Begin Your
On Demand


Journey Today!