Everything you need to
get smarter
The app allows vendors to manage their businesses on the go and makes their success journey easy. Unleash the potential of the vendor app.
Inventory

Management

Vendors can manage their product catalog, update stock levels, and track inventory in real-time.
Order

Management

Let your vendors view and process customer orders, track order status, and generate invoices.
Analytics

and Reporting

The app allows vendors to access sales reports, order history, and performance metrics to gain insights and make data-driven decisions.
Delivery

Tracking

Give your vendors the power to track the status of deliveries and provide customers with real-time updates on the whereabouts of their orders.
Payment
Integration
The app facilitates secure payment processing, allowing vendors to accept various payment methods and manage transactions.
Rating

and Reviews

Vendors have the function of receiving feedback from customers, view ratings, and respond to reviews to maintain customer satisfaction.
Notifications
Vendors receive notifications for new orders, order updates, and important events to stay informed and take prompt action.
Inventory

Alerts

Receiving inventory alerts made easy. Receive them when the stock levels are low or when certain products need restocking, ensuring smooth inventory management.
It works
smoother

. Here's how!

Here is a step-by-step breakdown of how an app for dispatchers works:
01
Login and Dashboard
Dispatchers log in to the app using their credentials and are greeted with a user-friendly dashboard that provides an overview of ongoing activities, including pending bookings, active drivers, and real-time updates.
02
Booking Management
Dispatchers receive booking requests from customers through the app or other channels. They review the details of each booking, including pickup location, drop-off location, and customer preferences.
03
Driver Availability
Dispatchers check the availability and proximity of drivers in the system, considering factors like their current location, availability status, and vehicle type. They assess which driver is best suited for each booking.
04
Driver Assignment
Dispatchers assign the selected driver to the booking, ensuring a smooth match based on various criteria, such as driver ratings, customer preferences, and trip compatibility.
05
Driver Notification
The app sends a notification to the assigned driver, providing them with all relevant trip details, including pickup location, customer contact information, and any special instructions.
06
Communication and Updates
Dispatchers and drivers can communicate through the app using messaging or calling features. Dispatchers can provide updates to drivers regarding any changes or additional instructions related to the trip.
07
Real-time Tracking
Dispatchers can track the location of assigned drivers in real-time on a map within the app. This feature helps monitor their progress, estimate arrival times, and address any potential delays or issues.
08
Trip Monitoring
Dispatchers keep an eye on the progress of ongoing trips, ensuring that drivers are following the designated routes, providing efficient service, and resolving any customer concerns or queries that may arise.
09
Trip Completion and Feedback
Once a trip is completed, dispatchers mark it as finished in the app. They may request feedback from customers to assess the quality of service provided by the driver and gather valuable insights for continuous improvement.
10
Analytics and Reporting
The app generates reports and analytics based on various performance metrics, such as trip volume, driver efficiency, customer satisfaction ratings, and revenue analysis. Dispatchers can utilize this data to make informed decisions and optimize operations.
11
Admin Controls
The app provides dispatchers with administrative controls, allowing them to manage user access, set dispatching rules, configure settings, and perform other administrative tasks to maintain smooth operations.
12
Integration with External Systems
The app may integrate with external systems or APIs, such as payment gateways or CRM platforms, to streamline processes, ensure secure transactions, and enhance overall efficiency.
Exceptional

benefits, all under one roof!

Especially designed for vendors. It helps you stay organized, scale as you grow and grow better. Get a quick overview!
Increased Efficiency
Vendor app streamlines and automates processes, such as order management, inventory tracking, and communication, improving operational efficiency and saving time and effort for vendors.
Improved Order Management
It provides a centralized platform for vendors to receive and manage orders, ensuring timely delivery and customer satisfaction.
Enhanced Visibility
Vendors gain exposure to a larger customer base as they can showcase their products or services to a wider audience, increasing their visibility and potential sales.
Simplified Payments
Multiple options to integrate payment processing systems, making it easier for vendors to receive payments from customers.
Real-time Communication
Vendor app facilitates seamless communication between vendors, delivery personnel, and customers leading to smoother operations.
Data Insights
Analytics and reporting features, allowing vendors to gain valuable insights into their performance enabling data-driven decision-making.
Growth Opportunities
The vendor app ecosystem opens doors to collaboration and partnerships with other businesses leading to exceptional growth opportunities for vendors.
Client
Testimonials
Proofs we have done amazing things!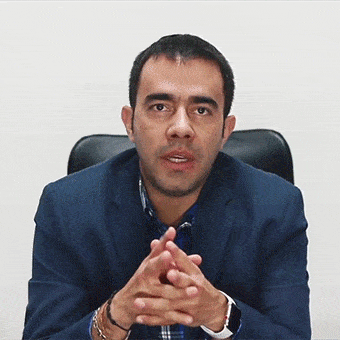 Yelowsoft helps its Mexican client –

Click To Go

with an advanced Super App. Watch the below video where our client shares his experience of working with us.
---
Arturo Reveles
Click To Go
Yelowsoft helps its taxi client from Caribbean – Travee with a robust taxi dispatch system. Listen what Travee has to say about their experience.
---
YelowSoft revamped its Malaysia-based client CPUT by delivering an advanced ride-hailing solution. Watch our client share their experience in the video below!
---
YelowSoft guided its France-based client Bookmi to emerge as a leading taxi booking solution by delivering our robust platform. Watch the video below where our client shares their experience.
---
News,
blogs

and Insights

Discover all the latest news, trends, and insights pertaining to on-demand businesses through our well-crafted content.
Don't Wait, Begin Your
On Demand


Journey Today!