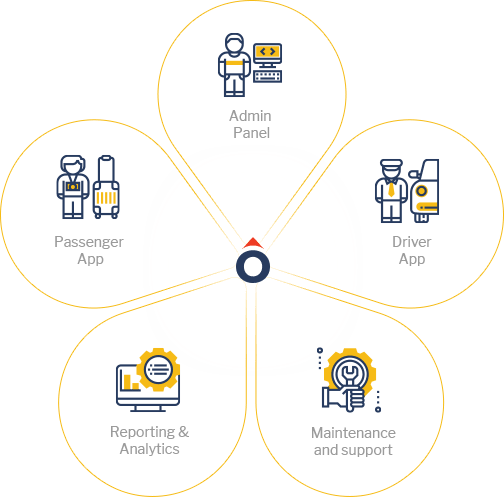 Taxi management is a complex task
Yelowsoft helps you to manage all the various operations of Taxi Booking software through an app. Grow your Taxi business with this dynamic system.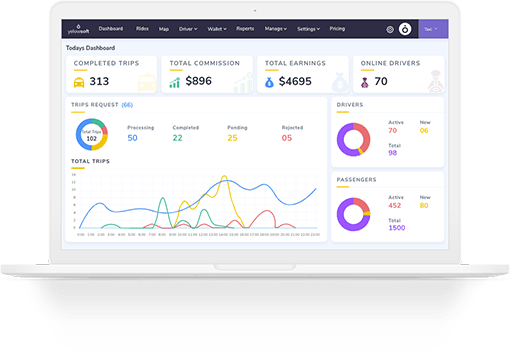 Easy-to-access admin panel with high functionality
Yelowsoft's Admin Panel helps you to manage all the operations through a centralised system. It helps you to manage Driver's App and Customer's App. It also provides you important insights in the form of reports and helps you to track the progress of your business.
Interactive dashboard
Dashboard which shows vital data such as number of online drivers and business heatmaps in real-time.
Manage drivers
Monitor your Driver's activities and manage their profiles efficiently with the help of Admin Panel.
Manage customers
Solve all your customer's queries and offer them with various deals for retention.
Commutation made easy by our solution
Our Taxi Booking System includes features which provides a flawless and seamless experience to our customers.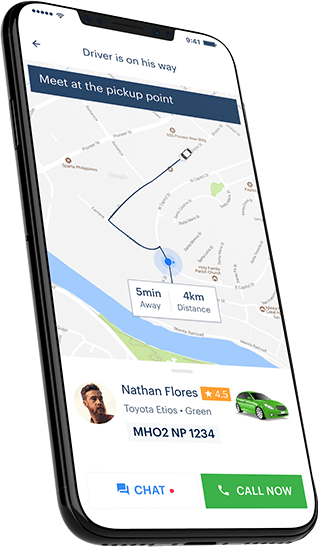 Tracking the car
This feature enables the customers to track their driver's location and let them know when the ride would arrive.
Estimating the total fare
In this feature the customer gets an estimated fare even before it books the ride.
Multiple payment
Our Taxi Booking software comes up with multiple payment modes such as Cash, Card, and Wallet Payment.
Rate & review
Customers can rate & review the drivers on their riding experience which directly affects the driver's profile.
LEARN MORE
Bring a smile on your driver's face
Driver's app is an essential part of Taxi Booking System. Our solution provides all the essential features for the Driver's app.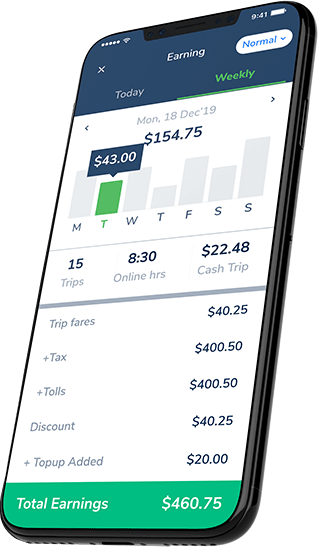 Navigation system
Navigation helps the drivers to reach at the destination with high accuracy and short time.
View history
This allows drivers to look back at all their rides. They can access information such as the pick-up, drop-off & fare.
Earnings & stats
This feature shows stats such as total earning and rides in a day which helps them to plan their day.
Accept or reject request
This feature gives the drivers an authority to accept or reject the customer's request.
LEARN MORE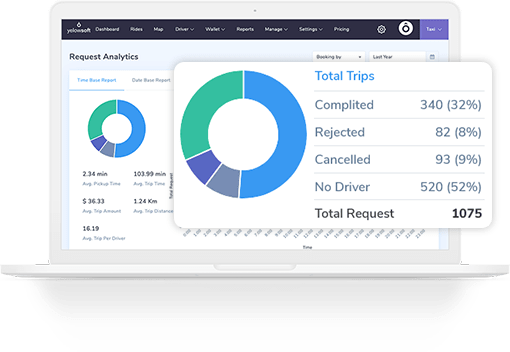 Manage all operations from a single point
Reports & Analytics helps you to receive crucial data about your business. It not only gives you data but also gives you vital insights on the business. It gives you an idea about the possible profit areas which you can explore. It helps you to take insight-driven decisions which ultimately benefits your business.
Manage operations
Our System has the potential to perform smoothly even if the fleet size increases.
Reports & analytics
Understand which sections of business are doing well and which are lagging.
Automate operation
Achieve automation in several operations with the help of our solution
Additional benefits of our taxi booking software
Our Taxi Booking Software comes with plethora of benefits. Few of the additional benefits are mentioned below.
High customization
Our solution offers high customization with the provision to add new features and integration which would help you to achieve higher scalability.
Notifications integration
Our Taxi Booking software has notification integration which sends email, SMS updates, and notifications on phone for various events.
Quick matching algorithm
Our Taxi Booking System has a quick matching algorithm which matches the passengers' request with drivers by ensuring utmost optimization.
One-touch operation
With our Taxi system you can book your cab with just a single touch on your phone. Similarly, the driver can accept the request in one touch.
Ease of use
Our Taxi Booking App is User-Friendly and has precise instructions for both drivers and customers which are easy to understand.
Merit-based incentives
Our Solution provides accurate data which would help you to provide Merit-based incentives to the high performing drivers.
Our maintenance, sustenance, and support services
Our team provides unmatched maintenance & support service at any point of instant. Below are few of our Maintenance & Support Services.
Bug removal
Developers at Yelowsoft are always ready to hunt down any bug that they identify. Afterwards they fix it without affecting the system.
Maintenance
We provide 24*7 maintenance service. Our developers use their unmatched skills & experience along with cutting-edge technology to fix the issue.
Improvement
Once the solution is operating over the cloud server, we work on the integration of new features to increase the overall efficiency.
Monitoring
We always monitor the configuration of the system to find out different ways in which we can increase its overall performance.
Frequently asked question
YelowTaxi is a white label taxi software solution that includes fleet management, dispatch and booking solution designed and developed by Peerbits. It is meant for businesses of all sizes and shapes that must manage a fleet of vehicles. The solution is delivered in the form of various mobile and web apps.
While the list is virtually endless. As I mentioned, any business that manages a fleet as a core part of their business operations or as an extended part of their business operations, will find solutions provided by YelowTaxi relevant.
For example,
School Bus Tracking
Limo Software
Fleet Rental Solution
Concierge Solution
Trucking & Logistic App
Ride Sharing & Pooling
YelowTaxi at this stage is delivered in three ways:
Taxi Booking System
Dispatcher Module
Fleet Management System
A client can purchase a combination, all three or either of the three based on their business requirement.
As a white label taxi and fleet management solution, YelowTaxi is fully customizable to your branding requirements and business rules. Moreover, you'll have the admin access that is can override rules, make exceptions to the fleet operation. Our specialist will help you customize the app.
As a mobile-first taxi solution, depending upon the module the clients opted for, we may deliver a couple of native mobile apps for both iOS and Android. In addition, some of the solutions might delivered in the form of responsive web app.
For example, in YelowTaxi's Taxi Booking System, two mobility solutions: one for the driver, another for the passenger are delivered in the form of mobile applications and work very much like any on-demand taxi service in the market.
Yes, regardless the size of your fleet, YelowTaxi dispatch solution is just right for you. We made the solution to be scalable and should work as it is no matter how many new vehicles you add in the fleet.
Theoretically, YelowTaxi has no limit on the number of vehicles in a fleet it can manage. In fact, it can be made to manage more than one fleet at a time.
Talk to our sales team. Fill this form up. We will arrange you a callback, where we will discuss the requirement in detail. In addition, you can always email your requirements to hello@yelowsoft.com with date and time you expect a callback.
Client
Testimonials
Proofs we have done amazing things!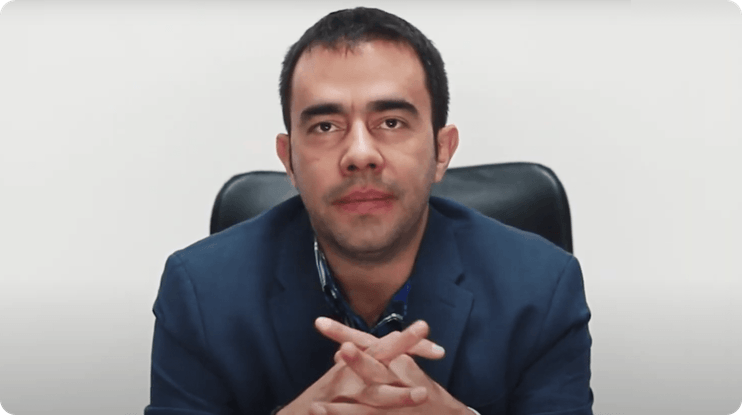 It was a pleasure working with a team of expert developers to create a taxi app for my business. The team was professional, responsive, and incredibly knowledgeable about the latest trends in the industry.
Arturo Reveles
CEO, Click To Go
View Case Study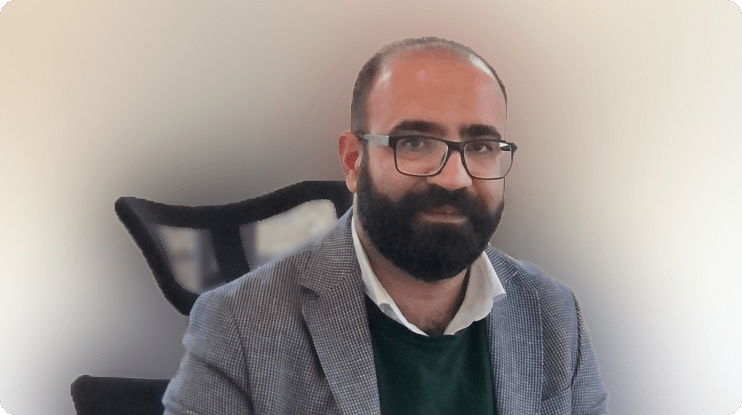 We are really impressed with them because they created an app beyond my expectations. It has helped me to streamline my taxi business while also providing a more convenient and enjoyable experience for my customers.
Abdullah Halim
Managing Director, SK Taxi
View Case Study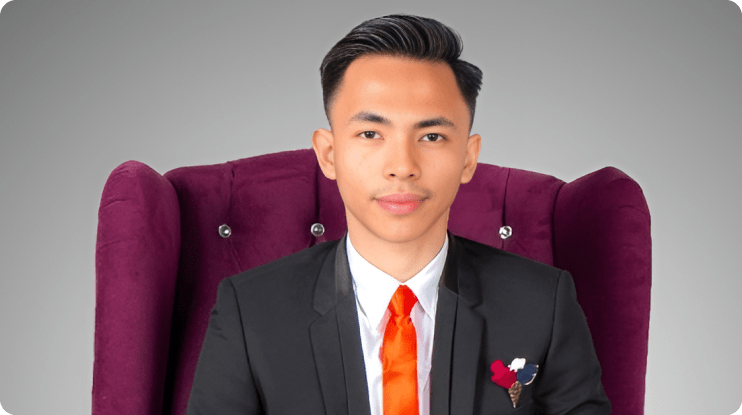 It was a great pleasure working with Yelowsoft team as they built a smart taxi app, and I must say, it was an incredible experience. The team was extremely knowledgeable and skilled, and they paid attention to every detail.
Mohamad Amirul Shafiq
CEO, Smart Taxi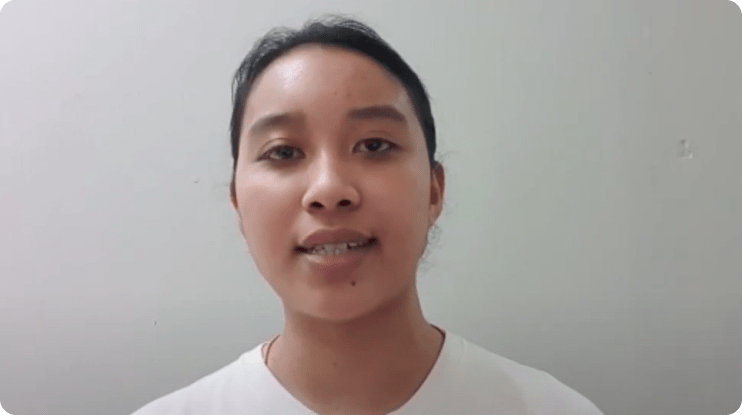 I couldn't be happier with the results. From the very beginning, the team was professional, responsive, and incredibly knowledgeable about the latest technology trends and user needs.
View Case Study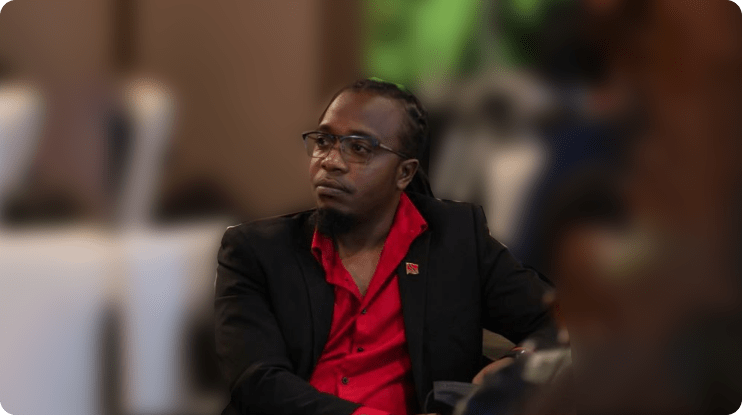 I would highly recommend their services to anyone looking for a reliable and skilled team of developers to help them create a taxi app.
View Case Study
Facts

& Figures we earned

Get to know some of the interesting facts and figures about Yelowsoft

News, blogs and
insights
Discover all the latest news, trends, and insights pertaining to on-demand businesses through our well-crafted content.
Don't Wait, Begin Your
On Demand


Journey Today!