Incredible innovations have been made in the field of mobile and telecommunication in the past many years. This affects many industry verticals. This new mobile-ecosystem has given rise to consumers' expectation for swiftness, excellence, competence, and above all, on-demand.
This is apparent in the livery industry where consumers choose taxi booking apps over hailing a taxi from across the bar or a supermarket. You can stand out of the competition with these features only a modern, cloud based taxi app solution like Yelowsoft can offer.
Zone Pricing
With a modern taxi solution like Yelowsoft, you can create zones inside your service area and assign special fare or offer addition options to the customers heading in the zone's direction. For example, your taxi services operate in multiple cities and you want to assign different fare to each region. In that case, you can create a zone on each city you operate in and assign it a special fare.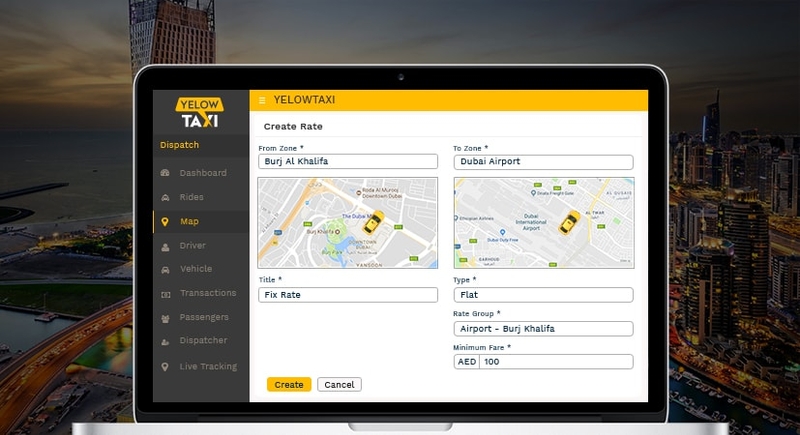 Also, you can create zones inside your services areas too. The zones could be a popular tourist destination, airports, and railway stations. Zones can be temporary or permanent. When Mobile Congress was going on in Barcelona, many taxi services there created a zone around the event venue. Upon selecting the venue as the destination, the eventgoers were offered additional options like access to discount coupons, buy passes to the event, download schedule etc.
Zones make the app smarter
Creating zone brings many benefits to taxi operators from both marketing and operational point of view. As a local taxi service, you can create a fix rate when a person travels from one zone to another and advertise the fare amount in public.
To gain additional revenue, a taxi operator can demand a higher fare to and from the airport and railway stations. The taxi provider can collaborate with a local mall, create a zone around it and offer their services, coupon, and vouchers whenever somebody picks mall as their destination on their taxi booking application.
When I was heading to Delhi International Airport for an evening flight, I used Uber and selected the airport. The app displayed additional options for me to choose. It asked which terminal I want to go with options like T1, T2…
Web Booking
The world might have gone mobile and apps long time ago. But there are still a few of us who don't have access to an app, internet or prefer the old-school method of booking on their desktop by logging into taxi provider's website.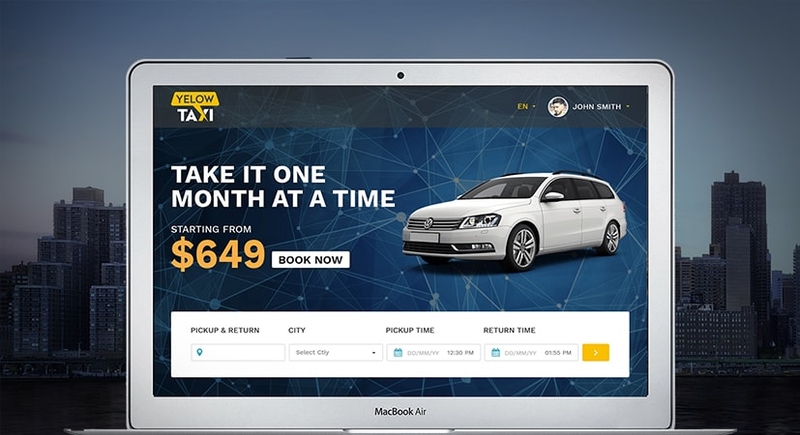 The problem is that although almost every taxi provider has a website, they lack web booking module and insist on an app-only offering. There are many reason for it. A major problem is whenever a web booking comes in, an operator has to manually enter the booking information in the taxi dashboard. In addition, if there is an information missing or the customer did not specify his precise pickup location at the time of the booking. The operator has to call him and take that information. In the same time, he can dispatch more than 10 app bookings.
Read More: Commuter between driver and rider taxi app
Yelowsoft offers a way out
You can integrate the web booking module with Yelowsoft's trusted dispatch solutions. The dispatch system works with your existing web taxi booking module. It integrates with the system so that any booking made over the web populates on the dispatch panel as 'awaiting' with all other bookings irrespective of the medium they made on phone, web or app. So that the dispatcher can assign it to a nearby driver and close the ride request made through web booking like any other booking request.
Perks and Incentives to drivers
Your incentive system is gonna decide how many drivers want to sign-up for your service. Incentives encourage them to drive more with the system and thus, maintain a healthy riders-to-drivers' ratio and increases the number of available cabs for your customers and their passengers. More drivers mean more rides and greater revenue for your business.
In a nutshell, a healthy perks and incentive model is a win-win for drivers, you and the passengers.
Incentives and perks with Yelowsoft
Creating Incentives
Incentives can be created from System Administration (admin) part of Yelowsoft and can be configured to different service types and group of people. Multiple incentives models can be created from the admin panel.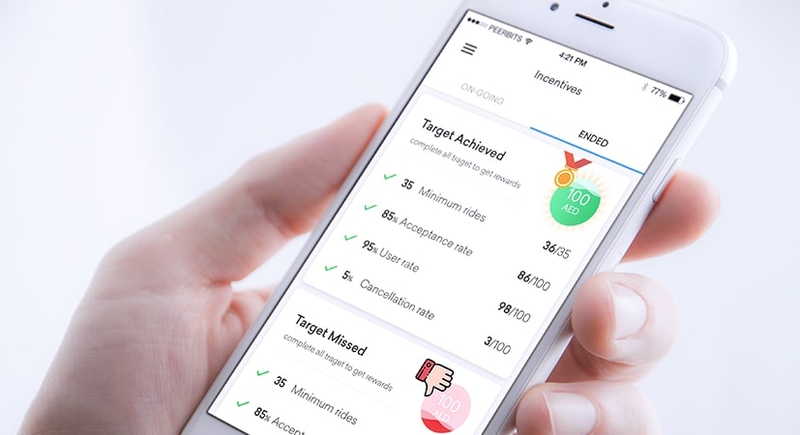 Although we recommend weekly incentives considering Monday as start of the week. You can configure it to your preference from the admin panel. Also, a driver can check his incentives in progress from the driver app.
Read More: Build a taxi company technology and mobility
Configuring Incentives
Incentives are configured to service types; there can different incentive for different set of services. As an admin you can base incentives to 4 criteria:
1. Minimum Rides
It is the number of rides to be successfully completed by driver to claim the incentive
2. Acceptance Rate
It is Percentage of the Number of Rides Request Driver Accept from the Total. It makes sure that Driver keeps his Acceptance Ratio always high
3. User Rating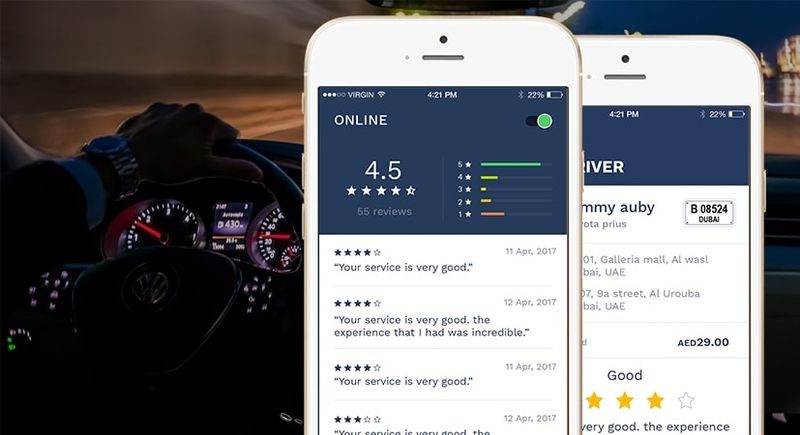 Not only accepting rides are enough, it is more important that how you serve your customer. Based on that user will be Rating the drives and that effects on incentives.
4. Cancellation Rate
It is obvious that Driver cancel minimum number of Rides once he accepts it. Based on that Cancellation Rate is calculated and that will lead him to get his Incentive
Achieving Incentives
To claim the weekly incentive, a driver must qualify above the threshold incentive criteria defined by an admin or you. If he falling in the above-criteria, at the end of the week, acquired incentive will be transferred to the driver automatically.
Incentive system is an organic way to attract Driver to do more ride with better service. It works night and day with no action needed.