The concept of booking a taxi or a cab instantly has swiped out many conventional players from the industry. These taxi service apps have made extremely easy for both riders and drivers to connect with each other. The industry "Taxi business" is emerging at a fast pace across the globe with cutting-edge technologies, on-demand services, and innovative marketing trends are all helping it to rejuvenate amongst structured industries.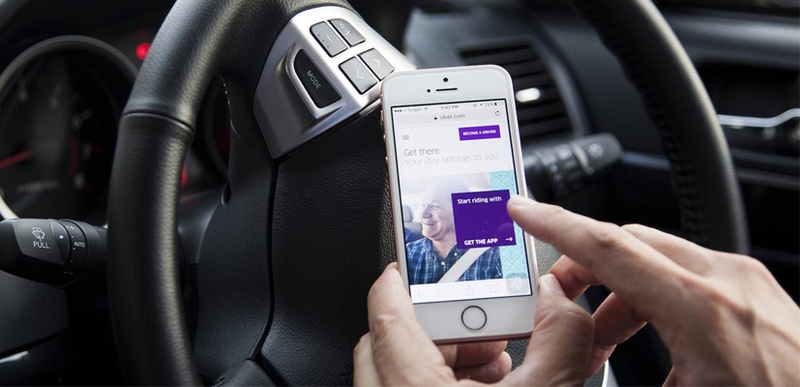 In addition, this sort of rising and demand is the greatest opportunity for every mobile app development company to give an elevation to the taxi app and its business to outshine in the industry.
A quick look at the present scenario of taxi industry
Not just in India, but across the globe, taxi services market is not that organized. Nevertheless, from the past few years, companies have begun capitalizing the same and meanwhile, various small and large radio taxi businesses are proliferating in the Indian market. After 2009, the taxi industry has experienced CAGR (Compounded Annual Growth Rate) of nearly 42% in terms of business revenue.
In today's competitive business world, it is extremely important to stay up-to-date with technology and innovation to enhance the customer service and taxi industry is no exception for this cloud-based dispatch solutions are making their way to the taxi industry market. However, taxi services apps like Uber and Ola are gaining traction in India. Lately, not just in India, but across worldwide, the taxi companies are adopting white label drive app solutions to optimize and customize the app according to the reseller requirements.
Benefits of Taxi Service App to Riders
One of the biggest benefits of the taxi service apps is the rate of speed of finding a taxi. All you have to do is just open the app and enter the pick-up location, utilizing your GPS as a source of finding you. Without having to wait hours and hours for a taxi, the app simply will show the nearest taxis that are available to riders and order it to come get you utilizing your GPS coordinates without having to guide the driver, left and right.
Even for drivers, these taxi service apps are a great way of earning some decent money, especially for millennials. The app instantly lets drivers get in touch with the riders and they simply have to follow the GPS coordinates to pick up the customer.
1. Impact of Uber on the Taxi Industry
The impact of Uber on the taxi industry goes to a very far extent, especially in the range of U.S cities. With the sharing economy platform on the rise, according to a paper, there was a substantial fall in the earnings of salaried drivers and a good rise in the number of self-employed drivers. Due to Uber, more self-employed drivers found a way to earn more than people in conventional taxi services. And, of course, this is due to the fact that the Uber software lets drivers to better optimize both their service and time.
It's still debatable whether Uber took away more jobs or provided more. However, the fact is that Uber has created a way of taxi service business and significantly enhanced the size of the market across the globe, especially in peak times where dissatisfaction with salaried drivers is at its high.
The upside of on-demand taxi booking services
A smartphone and a good internet connection are the basic requirements of any individual nowadays. Especially, in India, we have apps for everything. Whether it is booking a ticket for a movie or a train, scheduling doctor's appointment, or even learning rocket science, there is an app for everything.
This kind of on-demand taxi trend has greatly influenced a big part of people in the country who travel distant places on a daily basis. Waiting for hour-long for the taxi to arrive and then paying excessive prices are now gone because of the on-demand taxi services.
Here are some of the popular taxi service apps
1. Lyft
This app makes ride-hailing easier, faster, and safer. With having coverage in more than 60 cities in the U.S, Lyft is one of the biggest competitors of Uber.
2. Hailo
Hailo is growing fast in the U.K. With its unique features such as CRB checked drivers, Hailo makes sure its customers' safety during the travel.
3. Uber Hire
This is the perfect choice for people who have to make various stops while taking a ride around the city. Uber has considerably grown its network in India from the past 5 years.
Read More: Build a taxi company and around technology and mobility
What are the challenges that taxi industry is facing in the current scenario?
Well, even though the future is seeming pretty bright for taxi business, there are still some obstacles that are making for taxi industry tough to survive the competition. Currently, the taxi industry is flooding with cab aggregators that took birth in the last few years. Now, let us take a look at some of the biggest challenges that taxi industry is facing right now.
1. No App? No Cab
Most of the taxi services are available to people only through an app. Means, there are no taxis for those who don't have smartphones or even apps. There are still some number of people who are either not using smartphones or don't know how to book a taxi. Restricting to just app only mode will make people look for alternatives.
2. Payment via debit/credit card
After demonetization, half of India opted for cashless payments. Several cab aggregators are offering their customers to pay via debit or credit to omit the problem of cash. Besides the benefits that cashless payments offer, there are people who still haven't adapted the cashless way due to fraud and other hacking reasons. Hence, some people still opt for cash payments.
3. Book now
This is one of the biggest downsides of the taxi booking app solutions. They only offer taxi services for those who want to ride right at the moment. But what about the people who prefer advance booking? Not having to pre-book the taxi, people are opting for public transportation.
What's ahead
Coming decade will witness a big hit in the taxi industry, which will surpass the old players in this domain. Outstanding to this neck-deep competition, the taxi industry will make extra efforts to ensure no customer left behind. With a slight difference in the business model of car rental and on-demand companies, entry of new players in the market will be higher than ever.