The advent of behemoths such as Uber & Lyft has caused a massive turnaround in transportation services. From being a traditional taxi service to an on-demand taxi service, it has undergone an enormous transformation.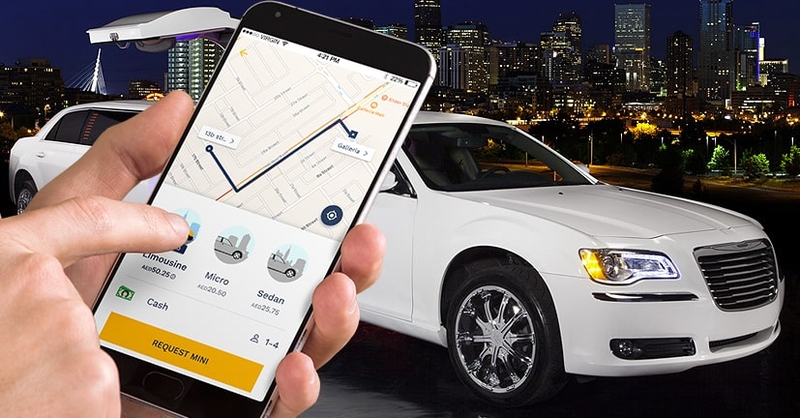 Uber started its service with UberBLACK which is a luxurious version of today's Uber X. However, Uber never entered the market of limousine service, and neither did its competitors. Limousine car service remains a niche segment which lies under the radar of Taxi Dispatch software behemoths.
There can be many reasons for that. One main reason is that we perceive Limo service as luxurious and out of the reach of the common man which is right in many ways.
Moreover, no big taxi services might want to take such a challenge of catering to a niche and limited audience with huge investments.
However, the limousine will always remain an evergreen market that would never go out of fashion. It's because riding in a limo entails so much more than just riding.
It's the experience, the class, the elegance, the power, and the authority that one gets which makes it unique and different from all the other cab services.
Limousines redefine luxury. It won't be wrong to say that it's the luxury in its grandest form. Even after having such salient features the world of limousines seems dormant in the ever-changing world of taxi businesses.
Owning a limo business in such circumstances can be frustrating. However, there's good news for you. To end the dormancy in your limo business all you need is a robust limo booking system.
Like in the taxi business, limo dispatch software can do wonders for your limo business too. Let's see what the benefits of installing an online dispatch system in your limousine fleet business are.
Benefits of an online limo software
Customer comes first
"Customer comes first" should be your motto and you should never forget it. Being a limo business owner, you need to understand the difference between a regular taxi business and a limo business. Limousine is just not meant for travel.
It's an expression, a symbol, a way of living. It's synonymous to grandeur, luxury, and comfort. The only way to succeed in a limo business is to provide top-rated services to your customers.
Apart from comfort, you must provide flexibilities in your services. Uber and other cab services often face the criticism that they have a rigid policy. They lack flexibility in services for their customers. You must set an example against it.
Read More: Streamline your limo business with mobile-first solution
For example, if a customer has requested a limo at 6 PM, then he would expect it to come at 6 PM sharp, there's no scope for any delay. However, if the customer gets late to reach the pick-up point by a few minutes, then you must wait for him.
People whether travelling for business or casual purpose can't just leave when the Limo arrives. You must take this thing under consideration and must ensure that your drivers wait for the customers.
To achieve this task, you would require an Online Taxi Booking System which will streamline all the processes and scale your business. It will help you to focus more on your core offerings and to reinforce your motto of "Customer comes first."
Introduce automation to decrease costs
Like an Online Taxi Booking System which automates the taxi business and reduces the costs; similarly, you can use a Limo Booking System to do the same. The online booking system will match the limousines with customer's request through an algorithm. It means that you can operate your limo fleet business in an auto-pilot mode.
Moreover, this booking system would ensure reduced ETAs for your customers. Additionally, the robust limo booking app can improve the driver's & vehicle's performance by seamless tracking. It would decrease the over-head cost and increase efficiency.
Easy option for customers to book a limousine
Running a limo business is not an easy job. Firstly, because the number of people using limo is few as compared to that of traditional and On-Demand taxis. Secondly, people generally use limos on specific occasions such as weddings, business trips, and casual outings.
One problem that limo business owners face is lack of platform. Usually, they're not able to provide their services to a larger pool of audience. An online Limo Dispatch Software would serve as that platform for your business where you can deliver your services to the customers. Secondly, customers would be able to book limos with utmost ease.
Real-time connectivity between the drivers and riders
One of the significant advantage that a limo booking software gives is the real-time connectivity between the drivers, customers, and the admin. No matter what's the situation is, with seamless connectivity between the driver and the customer the ride can be completed.
Due to connectivity both the parties, i.e., drivers & the customers can track each other's live location which makes the pick-up points more purposeful. Moreover, it also prevents situations where the driver is not able to find the customer's precise location resulting in unnecessary delay.
Multiple payment options
Payment always plays a vital role in any service be it cab or limousine. Customers would always prefer a service which provides them with various modes of payments. It's because customers have different payment habits.
Some of them believe in the simplest payment mode, i.e., by cash, while others believe in digital payment through debit, credit cards, and the wallets.
As a limo service provider, you must ensure that you've all the payment modes so that you can cover customers that have different payment habits.
Review & feedback
One of the notable perks of using a Limo Dispatch System is receiving useful reviews and feedback from your customers and drivers. No matter how excellent your service is, there is always a scope of improvement. So, it would be best if you did not miss out on any opportunity to improve your services.
You must always scrutinize the customers' feedback and try to resolve most of them. It would help if you focus on recurring feedback and try to implement those in your services to make your customers' ride more comfortable.
With the review system in place, your customers can rate the drivers according to their services. You can use this rating as a parameter to give your drivers incentives and bonus. Similarly, you can penalize drivers with consistently low ratings.
Conclusion
If you own a limo business then installing a limo dispatch system is a must. We've already discussed how did the online dispatch systems change the taxi business forever. Similarly, we also examined the advantages of a limo dispatch system.
A limo dispatch system will play a huge role in expanding your limo business to a next level. It will increase your business exponentially in a short period. In a nutshell, it will improve the overall efficiency and optimize your limo business.
So, all you need to do is to find a team of good developers who can deliver you with a customized limo dispatch system with all the required features. Alternatively, you can opt for an already developed white label solution can then tailor it to your convenience.