The success story of Uber has triggered a wave of on-demand transportation businesses all around the world.
Thanks to smartphones and high-speed internet connectivity, entrepreneurs are establishing on demand taxi booking startups in all parts of world these days.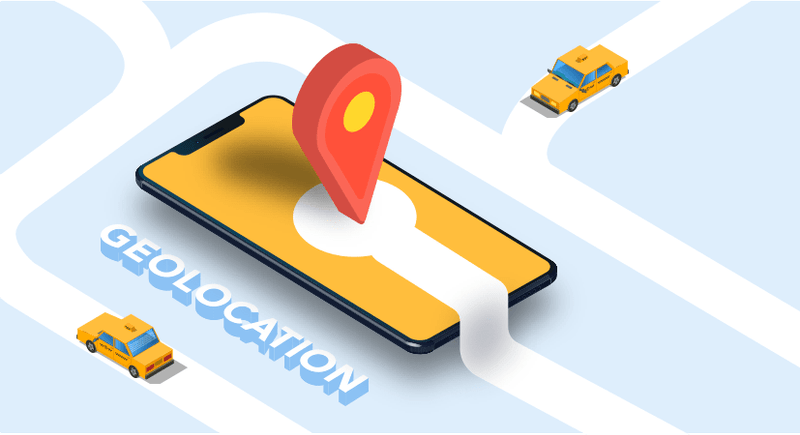 While the Internet and smartphone indeed deserves the credit for success, but there is one more thing without which it would have been impossible to provide on demand transportation services.
Geolocation is happen to be a necessary ingredient for developing innovative on demand taxi app solution.
In fact, it is due to geolocation that the transportation industry is soaring new heights on the on demand transportation services.
So what is geolocation anyway?
Geolocation is basically a technology that makes it possible to fetch the real-time physical location of passengers.
In simple words, the Geolocation technology is the foundation for location-based and on-demand apps.
In fact, the use of geolocation technology is critical for the success of an on demand transportation business. Without geolocation, many on-demand services wouldn't be able to exist.
On-demand transportation business is the perfect example that uses geolocation in its everyday operations.
Importance of geolocation for on-demand transportation business
The reason behind the success of Uber and all other on demand taxi startups lie in their ability to track their passengers' locations precisely, making the ride-hailing easy for all.
In other words, geolocation is the key to success for any kind of on demand transportation business in today's technology-driven market.
For instance, consider the traditional taxi dispatch system. In the old days, it was difficult for both passengers and drivers to find each other's exact location and destination.
But, after implementation of location tracking system in the taxi industry, challenges like finding locations have been completely eliminated and taxi services have become much more reliable.
In fact, today the on demand taxi business without location tracking system would be of no use.
Point being? – the use of geolocation in the transportation industry is incomparable.
Specifically, here's how embedding geolocation technology in your online taxi booking software can benefit your transportation business.
How geolocation impacts on demand transportation business?
Since all smartphones come built-in GPS tracking system which help in determining the geographical position of the device, the developers can take advantage of geolocation to realize following benefits.
Identify exact location of passenger
Today, the taxi mobile app development strategies of most transportation businesses focus on delivering unique & personalized user experience by identifying the real-time physical location of each user.
And an experienced development team can easily identify the location through geofencing.
Geofencing helps mobile app developers in determining how close a passenger is to a particular location.
In fact, through different geofencing triggers, the developers can also identify whether a user is inside a building or outside.
Retain existing customers
A taxi business can easily opt for geolocation-based taxi booking solution to reach out to potential customers who are in the proximity of their drivers location.
In fact, taxi businesses can also persuade customers to try their services by providing them relevant information.
Once the user downloads your app, the taxi business can regularly send offers and incentives through push notifications and text messages.
Attract new customers
In addition to retaining existing customers, geolocation also helps taxi businesses in attracting and acquiring new customers.
For instance, a taxi business owner can use their location-based application as a marketing tool to promote his on demand transportation services by targeting potential customers.
Additionally, taxi businesses can also localize their marketing campaign to attract new customers consistently based on their geographical real-time location.
Display location-based ads
Many taxi businesses go to extremes in promoting their services to increase conversion rate.
These businesses do so by delivering location-based ads to each user by leveraging the geolocation technology.
Simply put, they use their app as a tool to keep users engaged everywhere they travel through location-based services.
In addition, they provide different kind of offers to retain their users to use their services through the app itself.
Read More: A guide on Google Maps API integration for your taxi hailing app
Fosters customer loyalty
The geolocation help on demand transportation business to sustain existing as well as new customers in the long run.
A taxi business can take leverage the location tracking system to push offers and relevant information to each user at regular intervals.
This helps the businesses to make their customers feel important so that they remember the business each time they need an on demand transportation service.
As a result, geolocation helps businesses turn new customers into the loyal ones through regular privileges like discount coupons, vouchers, and offers.
Improve services consistently
In addition to identifying real-time location, attracting new customers, and retaining the existing ones, the geolocation can also help taxi booking businesses improve their services over time by monitoring supply and demand in each area or region.
For example, Uber uses data science to identify opportunities to grow and improve their services.
This strategy has allowed Uber to remain flexible in providing reliable services across the globe.
Just like Uber, your taxi business can also leverage the power of big data and data science to spot right opportunities and improve services.
Conclusion
On the whole, the geolocation can completely transform a tradition transportation business into a modern, on demand business by interacting with their customers in real-time on their smartphone devices.
Geolocation is basically the core part of an on demand transportation business.
And a reliable online taxi booking system can easily leverage the benefits of geolocation technology to fully realize all your expectations and business outcomes.