Creating a fleet of taxis, developing a bunch of apps and connecting them with a robust taxi solution while sound great is only the stepping stone on your way to build a mobile-first cloud-first taxi solution. Everything isn't as smooth as it looks on the paper. For example, no matter how prestigious drivers you hire at some point of time they are gonna end up in a brawl with a passenger and you will have to step-in to sort things out because you don't want to lose either. There are things you don't have control over.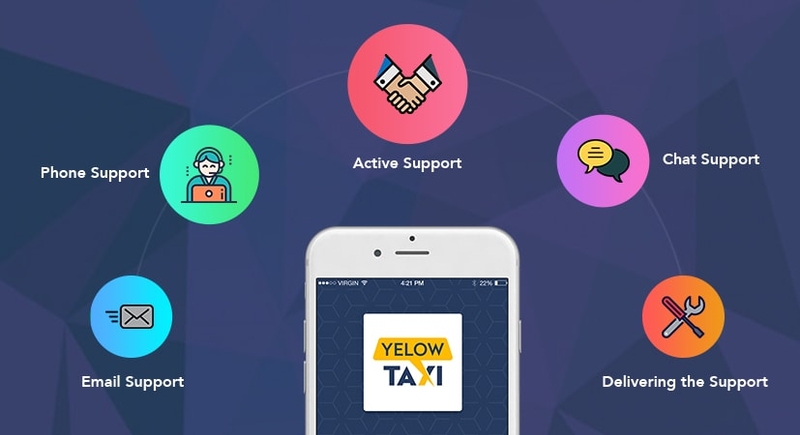 A hotheaded customer may ruin the day for no fault of your driver and vice-a-versa. So it is better to be prepared to address those issues and assist your drivers and customers whenever in disdain.
It is not always passengers or customers who are at the center of every problem that taxi businesses face. There are rowdy, outspoken drivers who treat their passengers like shit too. Then there are drivers who drive like morons and their passengers can't help but complain. To register their grievances, you must listen. There are many ways to extend support to your customers.
Active Support
Your customers must have someone on their side when they run into a problem whether because of the driver or you. You must setup a customer support desk to offer a systematic resolution to their complaints. You can provide them with either active support or passive support. Active support is important because a customer support listens to your customer actively and tries to solve the issue at hand instantly.
Phone Support
Phone support has been in existence long before internet or email came. It is still a popular choice. Peerbits insist on providing your customers 24/7 support and less wait time. The problem is, unlike chat support, one phone executive can address one customer at a time and if you have too many incoming calls, you may run out of executives to take more call and your customers, tired of waiting and cursing your support services. Hiring too many executives will increase the cost of operations on the other hand.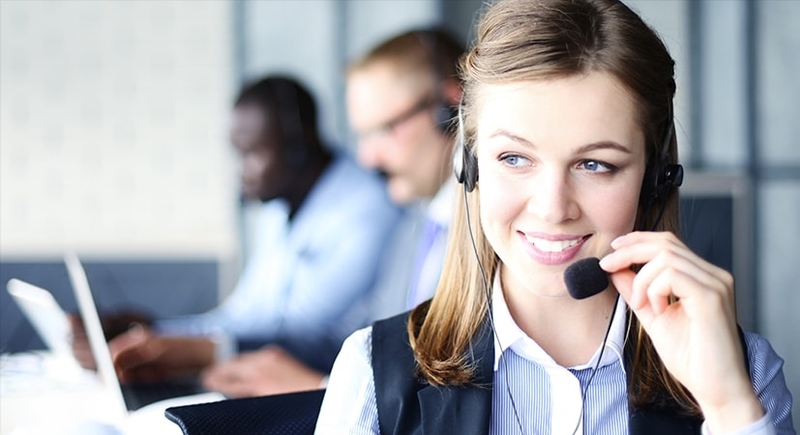 Modern app-based taxi hailing services like Lyft and Uber do not offer phone support to their customers for the very reason. My recommendation is this that only offer phone support if you can afford to resource-wise as well as cost-wise.
Did you hear about missed call support wherein an executive calls you back when you give a miss call on a certain number? Also, an option on the app "call me back" under Help & Support can help your customers evade queue and your support staff managing incoming calls.
Passive Support
Customers prefer passive support options when they are neither in a mood for an active conversation with a support executive nor want instant gratification. They are fine if the problem gets sorted out after sometime.
Chat Support
Chat support is popular among new age startups, particularly, with chatbot development entering mainstream phase. Moreover, a single desk executive can manage 2-3 streams of chat at a time and 6-7 with the help of a chatbot.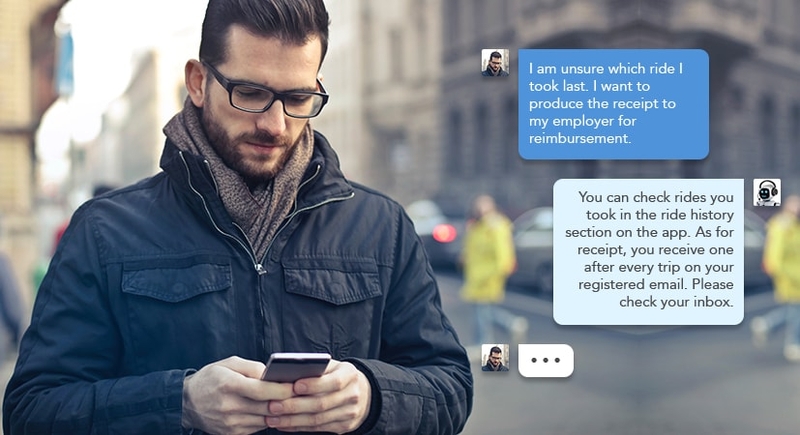 Modern chatbots are at the forefront of Artificial Technology (AI) technology. They can reply to a customer, give him info about the products he seeks, register a complain, tell the status of an open support ticket, and capable of handing over the chat to a human executive when things get out of its scope.
Read More: The most comprehensive Mobility Solution for a taxi business
The restless generation Y or the WhatsApp generation prefers chat support over every other support option. They love the idea of instant replies and support without engaging in an actual conversation. They better relate to a chat option. This is the same generation that uses their phone for accessing apps and the internet not talking to someone.
In-app chat support with a combination of chatbots and humans has seen greater success than any other support option in context of taxi mobility solutions.
Email Support
Email has been around for quite a while now. They have completely replaced written mails. For support, every company offers email support to their customers. Email support is the choice of support busy, working millennials rely on. They do a lot of emailing during their work hours and after and, thus, are more accustomed to this option than engaging in chat.

A mail to support desk leads to a thread of various endless emails that goes around until the problem the customer raised is solved. So when a customer raises an issue with the customer desk over the official support email, the system raises a ticket against it and provides the ticket number to the customer with the expected resolution time or as they call it service level agreement (SLA).
The customer receives progress made on the ticket via the same email thread till the time the issue gets solved. Upon resolution, they are asked to rate the support.
Delivering the support
Since you will be offering support to customers who use your taxi app, the app must contain the option to activate these options. While they can access chat support without leaving the app. For phone and email support, they have to move out of your app to the dialer and email app on their phone.
For email, you can pre-draft the email with support email, version and other technical details mentioned as soon as he leaves the app and enter his default email app. You can achieve this with both Outlook and Gmail app.