About
Spesho is a Ugandan startup that offers reliable and convenient transport solutions at affordable rates. They have created a robust platform with innovative solutions that assists their users to make informed choices.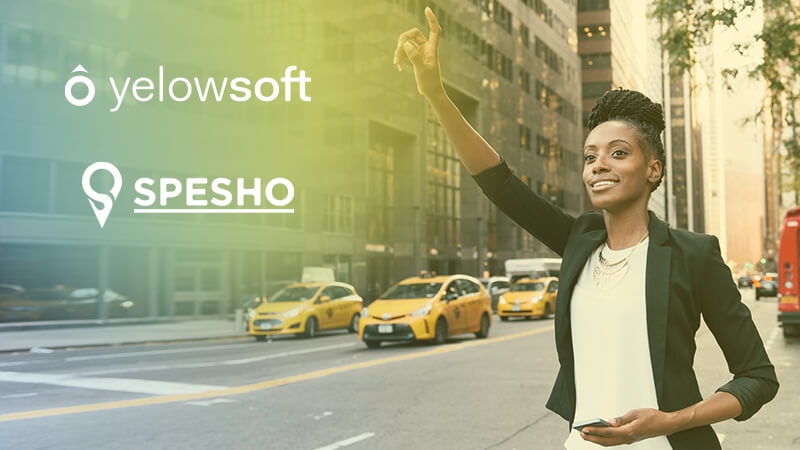 Spesho has well vetted professional drivers which makes their transport services secure. Spesho's services are highly reliable as their users can book a cab and have them picked in a matter of just a few minutes.
Spesho offers cashless payment options to their customers to provide a hassle free payment experience.
Spesho aims to connect people and places in Uganda with a robust and reliable platform that connects drivers to the various organizations and clients.
Problems faced by the clients
As mentioned earlier, Spesho's vision was to expand their services by adding as many corporate organizations as possible. To achieve this they needed a robust corporate solution. For this they approached many taxi app development companies but got no success. That's when they finally came to us.
Secondly, they wanted to integrate the mobile money feature to their solution.
Thirdly, Spesho received many complaints from their corporate clients that many of their employees were misusing the corporate cab services for their personal use.
And lastly, they also wanted to integrate the SMS gateway and the payment gateway.
Challenges that we faced
Coming up with a customized corporate solution for Spesho was not an easy task. We faced several challenges in the process; however, we dealt with all of them successfully.
Payment system integration as per Uganda's regulations & compliance
The first major challenge was to integrate the mobile money feature. The mobile money used SOAP APIs whereas we use the REST API. Since Spesho is based in Uganda, it was difficult for us to seamlessly integrate the mobile money feature as it only works for the local numbers.
For its integration we had to keep several in mind. For example, we had to see if Spesho has received the request for the mobile money. At the same time we also had to check if the mobile money provider has completed the transaction to correct numbers. On top of that we also had to see if our system has recorded all those data, if yes, then are those data in sync with that of the records of Spesho and mobile money provider or not.
Integrating the filtration layer
As mentioned earlier, Spesho has received numerous complaints of employees misusing the corporate cab service. To put an end to this, we had to create an additional filtration layer that would be responsible for verifying the authenticity of the employee's ride request.
Not only this, we also had to ensure that all the requests from the employees don't go directly to the driver, instead we had to store all those requests until they are verified.
Furthermore, the addition of a filtration layer would also affect the request algorithm, so we had to also consider that aspect.
Solution
It was not at all easy to overcome all these challenges, but our team of dedicated professionals succeeded in this mammoth task.
Successfully integrated the mobile money feature
We came up with a customized corporate taxi booking solution that had all the requirements that Spesho had asked for. For mobile money, we coded everything in the SOAP API and then recorded it in the REST API.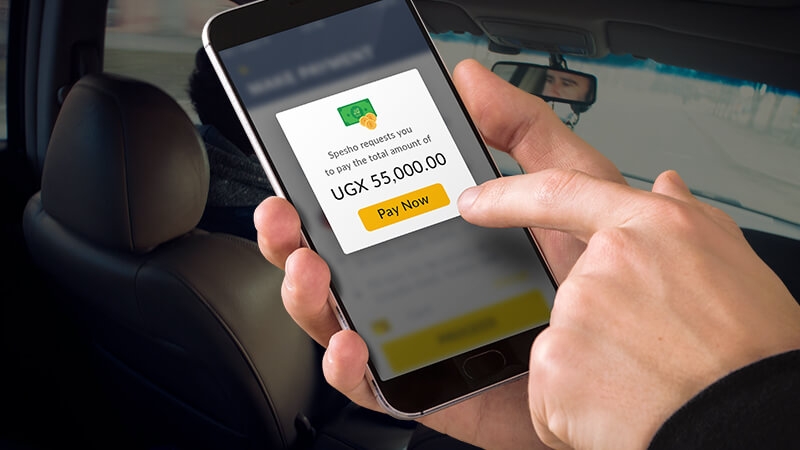 We also kept a log of all the activities and responses that occurred at Spesho's, Yelowsoft's, and mobile money provider's end during the integration of the mobile money feature. These logs helped us to carry out a trial and error approach to achieve the successful integration of this feature.
We also successfully integrated the payment gateway along with the SMS gateway.
Came up with the concept of 'Authorizer'
We also eliminated the issue of corporate cab services misuse by successfully integrating the filtration layer. For this we created a user access who can view and verify the authenticity of ride requests.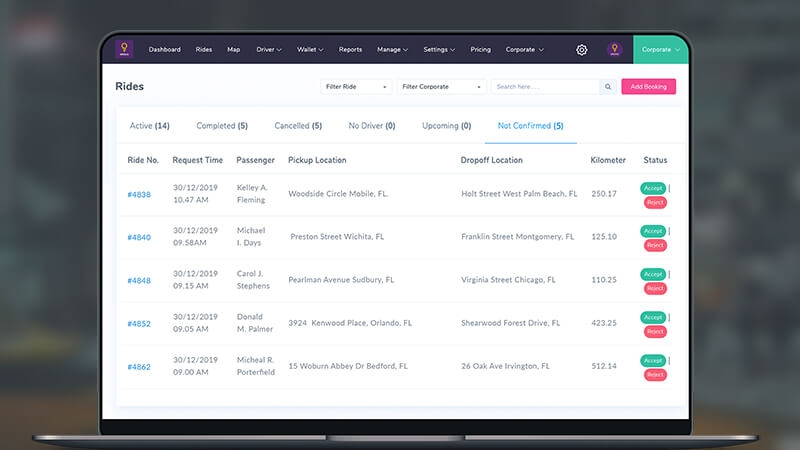 We termed this as 'authorizer'. The role of the authorizer was to verify all the ride requests sent by the employees and take action on it accordingly. If the authorizer finds the request valid then he can confirm it. Similarly, he also has the power to decline the request if he finds anything wrong with the request.
Aftermath
Yelowsoft's corporate taxi booking solution played a pivotal role in Spesho's success. In no time, our client was able to expand their taxi transport business by adding several new organizations as their corporate clients.
Not only that, our solution also helped Spesho to expand their services to the ride-hailing sphere. Currently, Spesho receives around 370 requests per week. This also includes few requests of ride-hailing.
Spesho also has an impressive completion ratio as it completes 45-50 rides on a daily basis. Again it includes few of the ride-hailing trips.