Technology has changed everything in our lives – the way we live, travel, do business everything has undergone massive transformation. Today we have a mobile application for everything, so why not for taxis?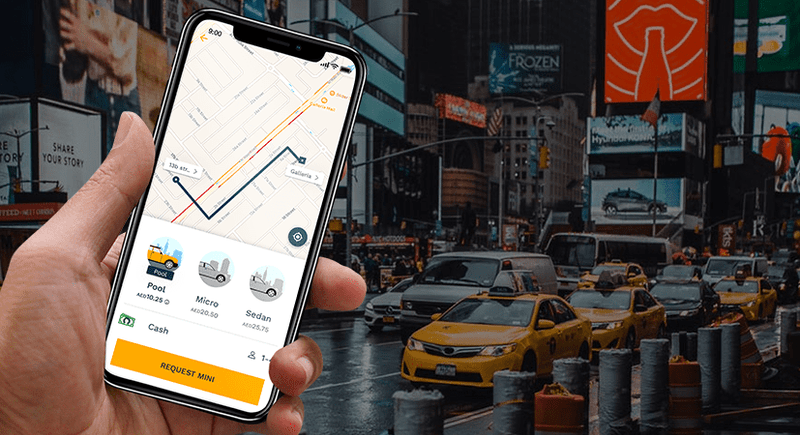 Taxi industries were running in traditional manner until Uber disrupted it all with its launch in 2009. Uber changed the whole game with the introduction of its app-based taxi aggregator service.
Now, Uber leads the market of e-hailing apps with its presence over 60 countries.
Uber has set a new trend which suggests that an e-hailing app is the sole solution to survive in today's competitive market of taxi industry. So, in this blog we will discuss how you can start an e-hailing app for your city.
What is an e-hailing app?
The term "e-hailing" simply means calling for a cab, car, or any other transportation with the help of any device via internet.
E-hailing apps are the applications or software that enables online booking and dispatch of cabs. E-hailing apps usually consists of three apps viz. driver app, passenger app, and admin app.
Which are the best e-hailing apps?
For the past decade or so we have seen many e-hailing applications emerging from the scratch and making their mark. Let's have a look at few of the best e-hailing apps.
Uber
Uber is undoubtedly the leading e-hailing taxi app in the world. This San-Francisco based company has over 3 million drivers across 400 cities in over 60 countries and is still growing strong.
Lyft
Lyft is the second largest e-hailing firm after Uber in the US. Contrary to Uber, Lyft offers its services only in 46 states of US and few cities of Canada
Didi chuxing
Didi chuxing is the China-based company which can termed as an arch-rival of Uber after the Didi acquiring Uber's China business in a $35 billion deal.
Must have features for an e-hailing app
GPS & live tracking
One feature without which your e-hailing app is incomplete is GPS and live tracking. It plays a huge role in providing cab services to your customers quickly and accurately.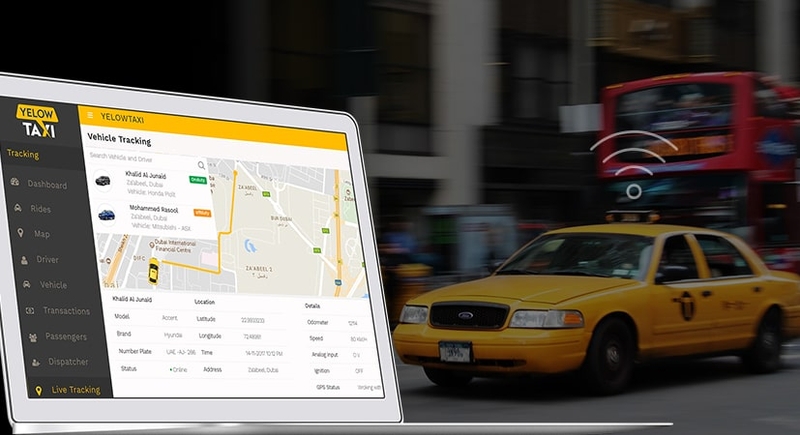 Let's see this from all perspectives. GPS and tracking helps your driver to reach to the customers' location with minimum time as he/she has the accurate location of the customer along with the option of multiple routes to reach there.
Moreover, the app also suggests the amount of traffic and estimated time that each route would take.
GPS live tracking helps a customer to track its driver's location in real-time. Now the customer can see where his/her driver is and when it will arrive.
For admin the GPS live tracking helps them to track all the activities of their drivers in real-time.
Moreover, they can suggest their drivers to take an alternate route in case there's an accident or traffic jam that may cause the delay.
In-app payments
Payments are an important element in any cab service. If your Uber like app doesn't have a payment gateway then you might be missing on many potential customers.
With inbuilt payments you allow your customers to pay directly from the app either by card or wallet. This service helps both the rider and driver from hassles of cash change.
Report and analytics
To grow your business, it's essential to identify the areas where you have done well consistently and the areas where you have performed poorly. And reports and analytics are best way to do it.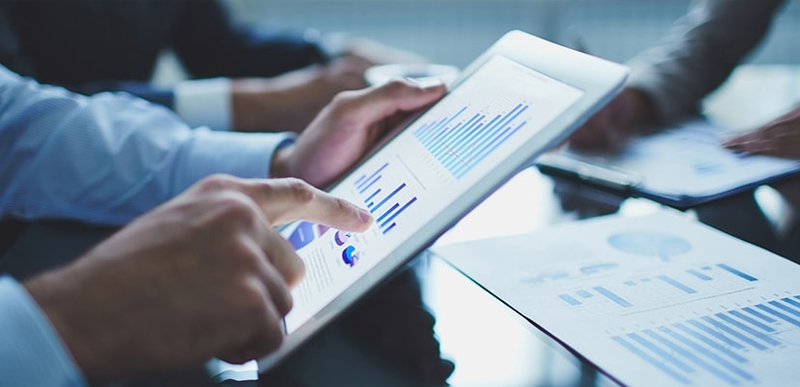 This data helps you to take insight-driven business decisions which helps you to strengthen your weak aspects.
Reviews & ratings
It is necessary that your app allows your customers to give feedback. There must be a system which allows them to rate different drivers and write reviews about their ride experience.
These reviews and ratings play a major role for you as you can penalize and award your drivers based on the ratings that they receive.
Push notification
One of the feature that will make your application effective is push notification. It serves many purposes like informing the customers and drivers in case of ride confirmation.
Moreover, with the push notifications you can pitch various offers and discounts that would retain your existing customers and attract the new ones.
History (past bookings)
This feature allows your customers and the drivers to see the history of all their rides. For drivers this feature is useful as they can track all their rides and check if there's any discrepancy between the total number of rides and the payments.
Similarly, it's also important for the customers since they require a record of all their travels.
Moreover, this record also helps them in case of any complaint made against the driver.
Technology stack used in e-hailing apps
Geolocation
As discussed earlier Geolocation is an essential aspect of any e-hailing application. So, let's see what are the technologies that are needed in it.
To identify a device's location : For the iOS devices Uber and other e-hailing apps use CoreLocation framework. Similarly, for Android version they uses Google location APIs.
To provide driving directions : To provide accurate driving directions Uber uses MapKit for all the iOS devices. Similarly, for the Android devices it uses Google Maps Android API.
Integration of mapping software : For this Uber went with Google Maps for both Android as well as iPhone. However, Uber bought mapping technology companies to reduce their dependency on Google Maps and to solve their various logistics issues.
Push notifications
To send all the relevant notifications to drivers as well as the customers Uber and other major e-hailing companies use Apple Push Notifications Service for iOS and Google Cloud Messaging (GCM) for Android.
Similarly, for text messages companies usually go for Twilio.
Payment integration
For payments companies go for Braintree, which is one of the forerunners in the mobile payment market. Apart from this companies also go for other payment systems such as Stripe which used Uber's rival Lyft.
For credit card scanning on iOS devices you can go for PayPal's Card.io which is used by Uber. PayPal also offers integration with Uber which enables its customers to pay for the services directly from their PayPal accounts.
Key strategies to market your e-hailing app
Building an e-hailing application won't solve all your problems. You must adopt smart strategies to gain maximum benefits from your online taxi booking system.
Online promotion
Social networking sites such as Facebook, Instagram, Twitter, and YouTube have given a whole new dimension to marketing. You can simply use these platforms to market your e-hailing apps and services.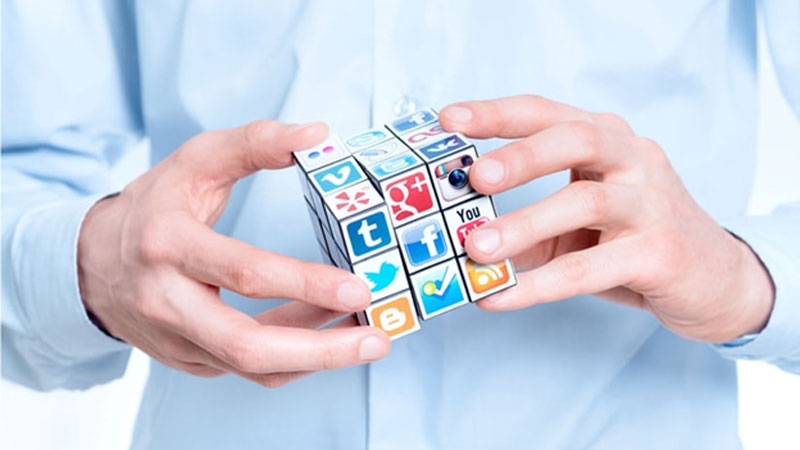 You can do this by creating business pages of your company that will attract customers. Moreover, you can regularly update relevant content including promo codes, discounts, and contests.
Simplicity
One thing which you need to ensure is the simplicity of the taxi-hailing app. Take Uber for an example which has easy-to-use app interface and navigation system.
Uber ensures that the process of requesting a cab is not complicated at all and is done with the utmost ease.
Secondly, you can expand the scope of your service by allowing your customers to book cab through websites and SMS. This comes in handy when there is no internet connectivity.
Taxi wrap advertisement
Taxi wrap advertisement is growing strongly in the modern era. Many firms are taking full advantage of it since a taxi cab is visible to thousands. So, why not use it for your own branding.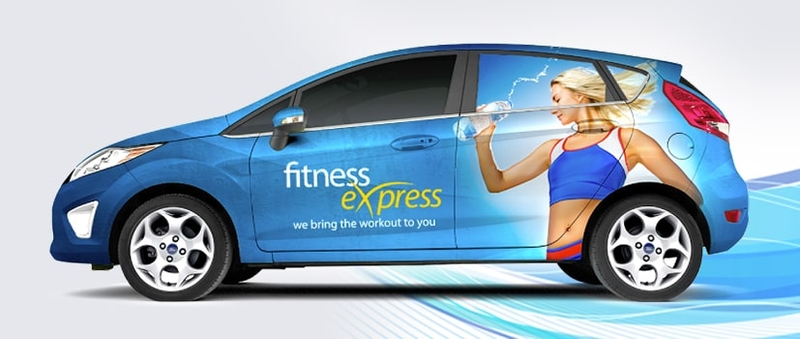 Your own taxis will provide you with an effective tool of advertising and that too at no cost.
Moreover, a branded cab gets thousands of impressions per day. Whether its moving or stationary at a parking, it won't fail to get your customers' attention.
Read More: How taxi booking app reduces the operational cost?
Referral campaign
Referral programs are an effective way to get more customers. In this a person who installs your e-hailing app gets benefits in the form of discounts or redeemable points if he/she shares that app with their friends.
This method is cost-effective as compared to any other method as it runs on its own. Moreover, the success rate is also high as people trust the opinions of the people they know.
You can start the campaign by providing initial coupons to some customers who will serve as the initiators of the referral program.
Targeted advertising
Just advertising on the platform won't do the job for you. You must target audiences to get the best results.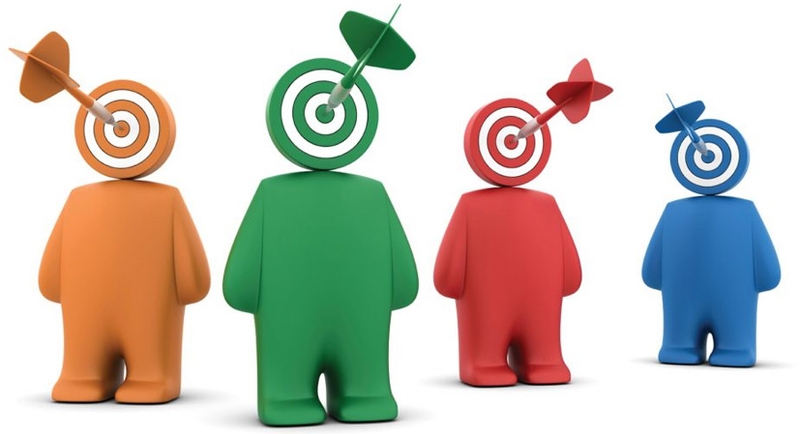 Google Adwords can possibly provide you with a heavy traffic in case, you're running a tight campaign for a niche.
However, using Google Adwords is expensive takes a lot of expertise. So, if you're a beginner then it is sensible to start with social networking sites like Facebook and Instagram.
You can create your Facebook and Instagram pages to advertise your company. Moreover, you can target audience with paid promotions too.
It's not necessary that people who come across your advertisement will directly install your application.
However, they may end up liking or commenting on your post. This will create a database of potential customers which will help you take future decisions.
Benefits of an e-hailing
Get higher visibility
The biggest benefit that a cab service owner can gain from the taxi apps is the high visibility to the audience.
The e-hailing apps have the largest audience reach as compared to any other medium. It's due to the fact that internet and smartphones have a huge penetration in our lives and thus a mobile application can be used for both booking as well as advertisement.
Grow your business in auto-pilot mode
Running a taxi business is not an easy task. Moreover, if you're still running it in the traditional way then you have to multitask a lot.
In a traditional way one has to look after customers' request, call the driver to provide him/her with the trip details, and also to see vehicle's conditions. This task becomes quite lengthy and burdensome.
However, all these can be sorted with a e-hailing application as it can take care of every function effectively.
Moreover, most of the processes undergo auto-pilot mode that saves enough time for the owner to focus on more important aspects of the business.
High quality customer service
Ride-hailing apps have certainly made the road transportation comfortable, smooth, and swift. Just tap on your phone and a cab of your choice will pick you up from your desired location and drop you at your drop off point at the quickest.
Moreover, the rider enjoys utmost customer services as the quality of drivers and vehicles is high.
Customers can also rate the drivers which motivates all the drivers to perform well. Similarly, the driver can rate a customer too.
Multiple payment options
E-hailing app not only brings technology in play with the cab booking but also to the other aspects and most important of them all is the payments.
E-hailing applications provide your customers with multiple mode of payments viz. cash, card, and wallet.
With digital payment coming into the picture, you save your drivers and customers from the hassles of cash change.
Cabs available for 24x7
Often, we face emergencies where we require taxi services urgently. In such scenarios online taxi service is your savior as it guarantees you a ride at any time of the day once the booking is confirmed.
Providing your customers with 24*7 availability of rides surely means an effective customer service.
How much does it cost to make an e-hailing app?
Let's see how much an e-hailing app would cost. So, an e-hailing application has two parts:
1. Driver app
2. Passenger app
Let's estimate the overall cost of the app if it provides the below services:
Backend development
Project management
Web development
Quality assurance
Design
iOS and Android native app development
According to our estimates it takes around 5000 hours for the completion of both driver and passenger application. As we know that most of the taxi app development companies charge at hourly rates.
Moreover, the hourly rates also differ from company to company and in different demographics. Approximately this variation in hourly rates is in the range of $20 - $150 per hour.
On multiplying these rates with the total number of hours we get the cost of an e-hailing app with basic features in the range of $100,000 - $750,000.
Conclusion
If you own a taxi fleet company then an e-hailing app is the need of an hour. I hope this blog will help surely help you in developing your own e-hailing app as we discussed about what e-hailing apps are, what are its benefits, features, and the cost of app development.
If you're looking for a ready-made e-hailing app solution then Yelowsoft offers you the best deal.
Yelowsoft's e-hailing app has all the features that will boost your business and take it to the next level. So, what are you waiting for? Just contact us to get started!