If we go 10 years back when smartphones were in their primitive stage and the great recession had just began, no one would have thought that only after a year the taxi industry will witness an app-based service that will change the business forever.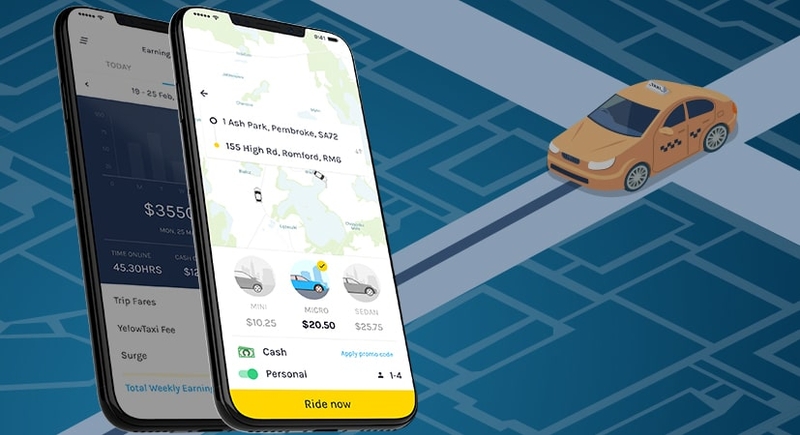 Yes, I am talking about Uber – a taxi dispatch app service that is a leading company worldwide in its own created segment with over 3 million drivers and 75 million riders worldwide.
However, these taxi hailing companies have emerged as a nemesis for the traditional taxi services.
Cheaper rides, easy accessibility, and fast service of taxi hailing companies have knocked off traditional taxi services in most part of the world.
How can traditional taxi services survive in the market?
We all know the adverse effects that taxi booking app companies have on the traditional taxi services. The question which arises is how they can survive in such scenario.
The answer is simple: Taxi dispatch software. Traditional taxi services have been fighting the war for a long time with a false strategy – they always ignored the technology.
However, now is the time to accept their mistake and embrace technology with both their hands spread.
Adopting a robust online taxi booking system is the only way that they could revive their dying business. Before we go further let's see what taxi dispatch systems are.
What is a taxi dispatch system?
In simplest terms taxi dispatch system is nothing but a software or an application that allocates jobs or rides to the drivers.
The riders can book their ride with just a tap on their phone and the application with allocate their request to the nearest available drivers following a set algorithm.
Thus, an online taxi booking system eases the process of taxi booking along with streamlining all the taxi management processes.
Types of taxi booking systems
We can categorize taxi booking applications in several ways.
Based on app development
Custom-built app: These applications are built from the scratch keeping in mind all the requirements of your business
White-label: These are ready-made solutions which has all the basic as well as advanced features. You can make minor modifications to these solutions.
Based on functionality
Taxi booking: Riders use this type of applications to book the cabs. Uber is the best example for this type of application.
Corporate service: This type of application is specifically built for all the corporate needs.
Rental service: This type of application usually provides pick & drop, Airport pick & drop, and hourly based services.
Benefits of using a taxi dispatch system
Real-time tracking
One of the major benefit of adopting a cloud-based taxi dispatch system is that it comes with GPS. Integration of GPS has several benefits and real-time tracking is one of the major one.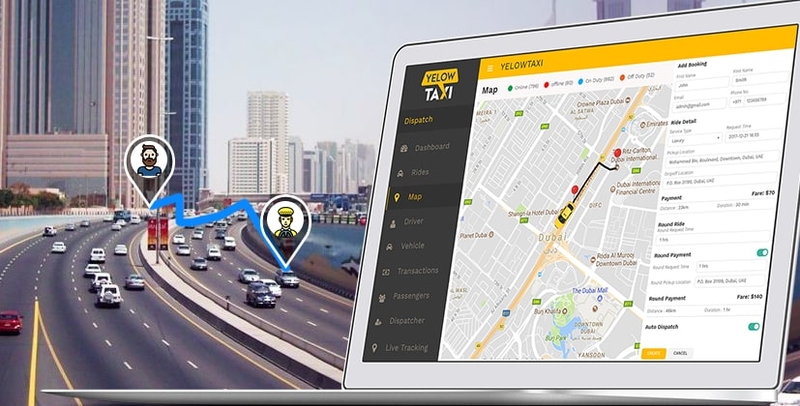 With real-time tracking, the drivers can know the exact location of the rider helping them to reach the pick-up location in the shortest time possible.
Moreover, the customers can also track the location of the driver driving coming to pick them up.
Real-time tracking helps the admin to monitor their drivers' activities. They can guide the driver in case they are on the wrong way or can suggest them an alternate path in the case of a traffic jam.
Read More: Role of GPS tracking in Taxi Business
More visibility
One of the biggest problems that traditional taxi services face is to reach the right audience.
With a taxi dispatch software in hand they will get a platform where they can provide their service to the right audience.
Moreover, the audience can easily access these services. All they need to do is install the app and within few taps they can book a cab.
The inclusion of a taxi dispatch app will surely increase the overall visibility of your taxi service to a wider range of audiences.
Report & analytics
A taxi dispatch system provides you with reports & analytics of your business. These are nothing but useful data presented in a graphical form via various tools.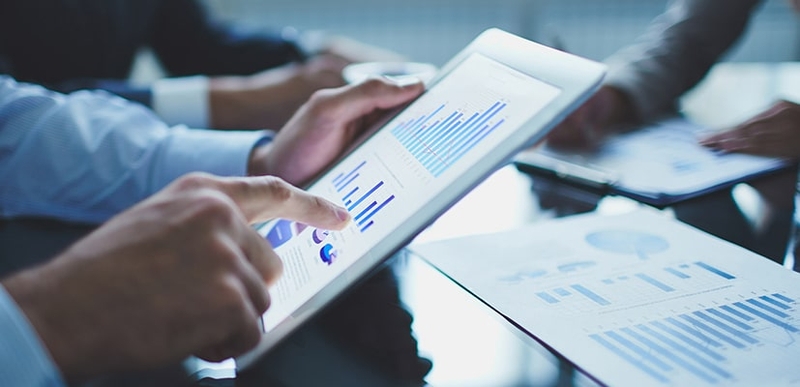 These data help in increasing the overall booking by providing vital data that help you to take insight driven business decisions.
The data includes:
Total no. of rides & revenue in a day.
Total no. of bookings made by a driver.
Revenue generated in various geographical areas.
Multiple mode of payments
With the advent of technology our payment methods have also changed. In couple of years, people have swiftly migrated from cash transactions to digital transactions due to its speed and convenience.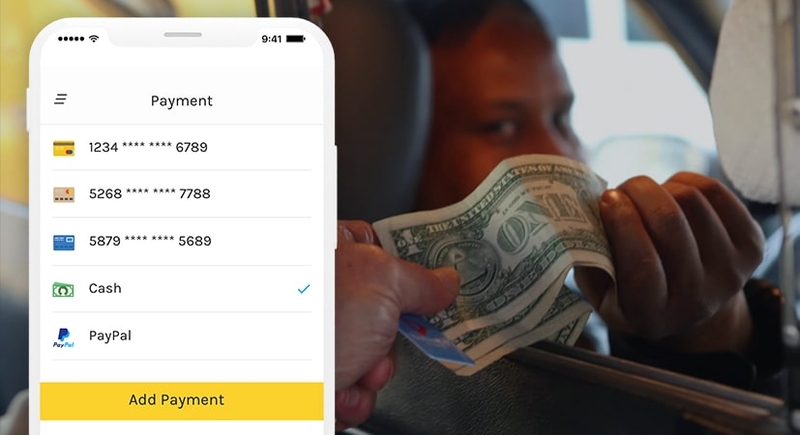 However, the traditional taxi services haven't changed their payment modes. With a taxi dispatch system, you can offer more flexibility in the payments by providing your customers with options like cash, card, and wallet.
Multiple payment options attract those customers who prefer digital payments over cash payments. Meanwhile it retains the one who still prefer the traditional cash payment method.
Shorter booking process
To book a traditional taxi is a tedious task. The rider must either wait for the taxi available in their vicinity or call the fleet manager for the bookings.
This adds to uncertainty and the total amount of time taken. However, with a taxi app solution booking a cab is just a tap away from your smartphone which reduces the cab booking time by a great extent.
Read More: How taxi booking app reduces the operational cost?
Organized operation
Managing a taxi operation is a complex task especially when it's run by a traditional way. The owner must multitask as he/she must look out for customers, negotiate rates, call drivers for the trip, and inspect the cabs. All these operations run in tandem and are quite toiling.
With a taxi dispatch system, you can streamline all these operations. Moreover, they run in an auto-pilot mode which saves your time by a considerable amount and allows you to focus on more crucial aspects of the business.
Feedback
No matter how great of a service you offer, there's always a scope of improvement. With the absence of any strong feedback system the traditional taxi owners are denied of vital feedback from customers that can play a major role in further improving their services.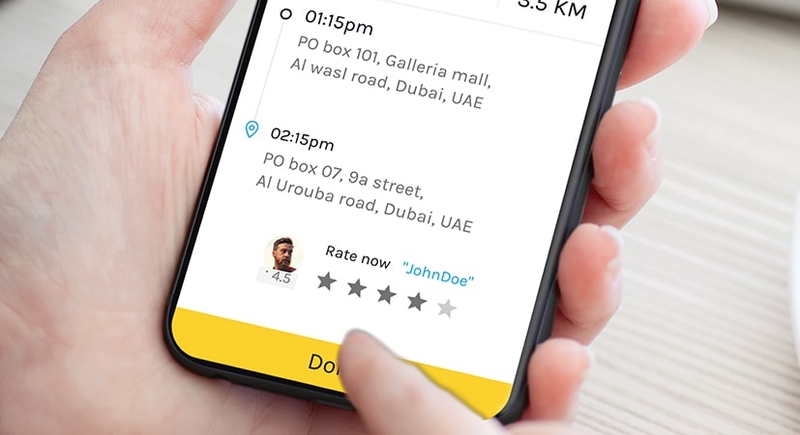 A feedback section integrated with your taxi dispatch app allows your customers to rate and review their trips. This feedback will serve as an important indicator about your service.
Moreover, they can be also treated as a parameter to penalize and award driver who receives low and high ratings respectively.
Promotional offers
Taxi dispatch application also proves to be a great platform to offer several lucrative discounts and schemes. You can offer discounts on first few rides to attract new users.
Meanwhile you can offer discounts to your old customers which can prove to be a smart way for their retention.
Conclusion
So, at the present moment it's evident that app-based services are dominating the market and traditional companies are figuratively on the ventilator.
However, the game is not lost yet. With the adoption of an online taxi booking system they can still rejuvenate their business.
In this article, we saw how a traditional taxi business owner can gain a plethora of benefits by just installing a robust application for taxi dispatch and management.
So, what are you waiting for? Contact Yelowsoft as we have a ready-made white label solution that can be customized to meet your business needs. Install our solution to take your taxi business to new heights.