Now that you have chosen to move your taxi business to a cloud-based mobile-first solution, you'll be baffled with the amount of choices available in the market. With sales and marketing teams of each taxi dispatch solution provider trying hard to prove "our solution is better than theirs" by demonstrating a unique selling proposition.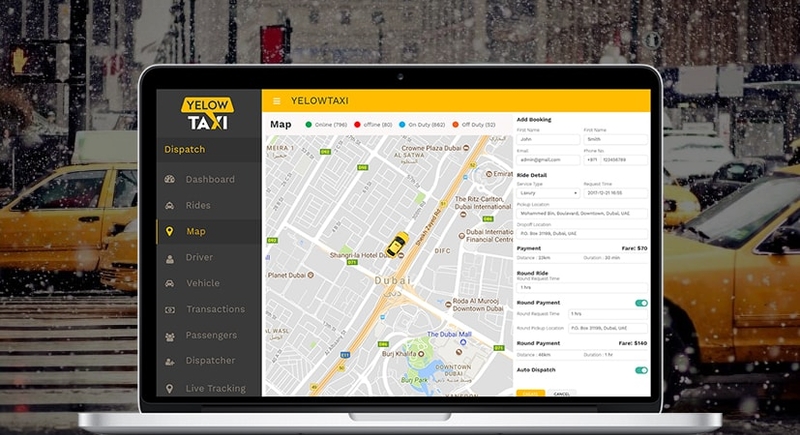 It may or may not be unique to them, look around. Don't settle for the first dispatch solution you come across, look around. The sales guy may sound like the nicest guy in the world but at the end of the day, he just doing his job. A large part of it is to convince customers like you to buy the solution.
Nevertheless, your job is to procure a solution that excels in every department. For example, the provider must provide 24/7 support, the solution must be customizable to the bottom, it should take lesser time to market, needs to be featureful yet affordable.
To make the whole procedure easier for first-time dispatch solution buyers, I have created a little guide on how to choose a taxi dispatch solution.
Pick a turnkey solution
A turnkey solution is a type of solution that is easily or readily deployed into a current business, system or process by a third-party, which is able to be used immediately once installed or implemented. An example of turnkey solution is our white-label taxi dispatch solution—YelowTaxi. As a white label solution, it is ready to go. In most cases, we could deploy the taxi solution in a couple of days, even on the same day.
With a little customization and branding, the solution is ready to go. It can be accessed with a web browser or an app. To setup the admin panel or the dispatch dashboard, the admin just has to add drivers and their respective cars and setup business rules of the operation like fare, default language, ETA, payments dispersal, etc.
Read More: Automate your existing taxi business with a mobility solution?
Go for pay as you go model
Taxi dispatch solutions, like YelowTaxi, are offered as a service too. That's you can subscribe to them like you do with every other service for a nominal monthly fee. The solution is yours as long as you keep paying the rent. The time you stop so does the solution.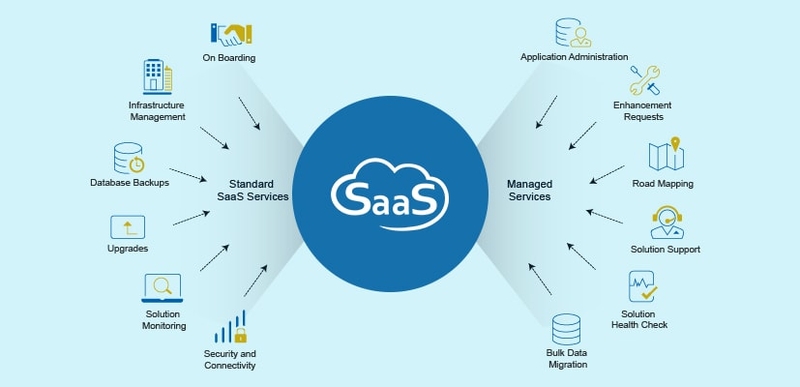 This is cost-efficient considering you only have to pay an amount to keep the subscription going not a hefty price to purchase the source code of the software. Also, the subscription amount depends upon the number of admins, cars and drivers and customers attached to your taxi dispatch solution. The higher the numbers; the higher the amount and vice a versa. Thus, it is called pay-as-you-go.
Robust support options
No matter how robust and high-quality dispatch solution you subscribed to, at the end of the day, you or one of your drivers or customers are gonna end up in a problem with it sooner or later. No solution is perfect, neither should you it them to be.
However, when paying for the solution, make sure the provider offers robust support options. Many solution providers provide 24/7 phone support. Email and Skype support is standard across the industry.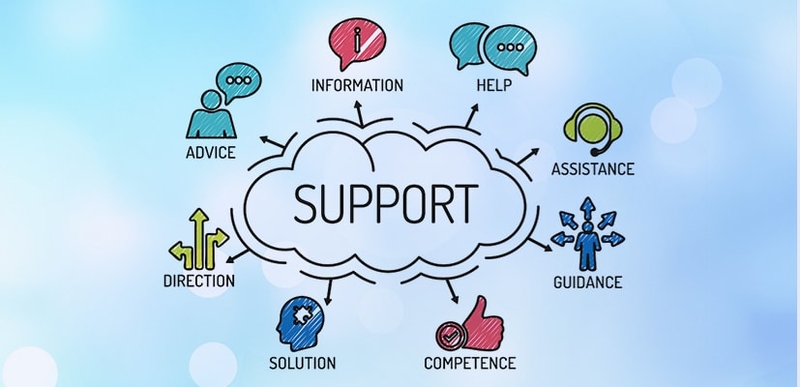 While SaaS-based solutions don't require to be updated by your IT staff, they may run into other glitches like incompatibility, sluggish UI, and detached apps. Moreover, setting up the solution isn't always a cake walk. It requires support at the time of setup. They must train your staff. The learning curve can be steep.
You have to consider all this while shortlisting a dispatch provider. Those considerations are critical to your business success.
API to connect value-added services
It not just a couple of drivers attasched to a bunch of passengers through a software solution. A dispatch solution has to interact with a lot of 3rd party service to enable or disable a feature. For example, your customers need a payment gateway to pay for the rides, want to split the fare with his friends, etc. So the solution you're opting for must offer public APIs to connect with value-added services.
Entering the market
While a turnkey solution will help you enter the market faster, a pay-as-you-go model will ensure you only pay for the portion of services you use, not the entire upfront amount. This will save you a lot of money as the recurring cost of software subscription is less than 7% of the total procurement cost.
Of course, you're gonna run into a problem with software either your end or one of your drivers or passengers. Nevertheless, the provider must support you whenever you need without charging extra. Also, the software must be protected from security threats.
To improve customers satisfaction, you must offer something extra to your customers. This can be enabled by means of APIs.