Commutation in the second decade of the 21st century has become a systematic and accurate process all thanks to the advent of on-demand taxi booking apps such as Uber, Lyft, and Ola.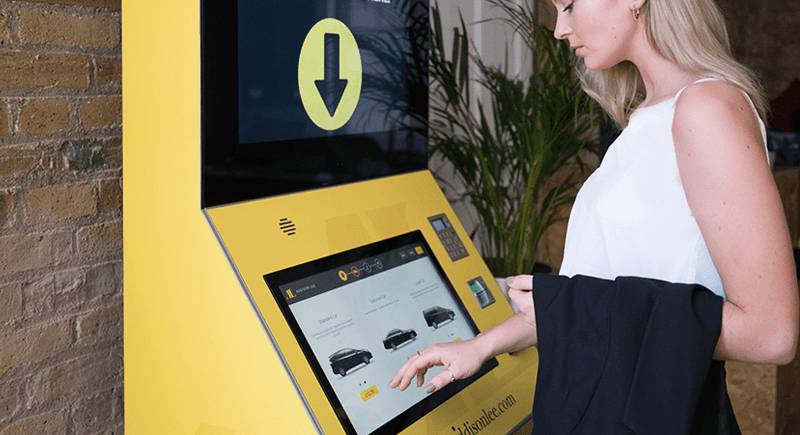 To book a cab all you have to do is to open your app, enter your destination location, and wait for the drivers to accept your requests.
With just a few taps on your smartphone, you can book a cab and commute anywhere. This ease of booking has made the taxi booking companies as everyone's first choice to commute or travel.
This is the reason why companies like Uber, Ola, and Lyft have made it so big. Uber being the behemoth is already functional in over 60 countries and 400 cities worldwide.
After completely dismantling the traditional taxis in many major cities of the world these app-based taxi booking companies started expanding through various media like outstation services, rental services, and corporate services.
Now to expand further, many taxi app companies are now looking to tie up with hotels, restaurants, bars, and malls. But the question is why?
The answer is very simple. Taxi app company's major customers are the people who are looking to commute or travel from one part of the city to the other.
Hotels, restaurants, bars, and malls are the places where people generally require a mode of transportation to go back home.
This is how the app-based taxi companies come to the play. There are many other reasons as to why these specific places needs a taxi services which we will discuss later in this article.
Taxi services in hotels
Taxi services see hotel as a great source for adding new customers. They see all the hotel's customer as their potential users. It's because whoever comes to the hotel to stay would require cab services for different purposes.
Taxi services can capitalize on these needs by providing them with cabs within seconds. They can do this either from their mobile app or from the concierge kiosks present in the hotel premises.
Many taxi companies have already tied up with hotel chains and have set up their concierge kiosks in their premises and TaxiButler is one such company.
These taxi concierge kiosks allow the hotel to book or multiple taxis with just a press of a button.
The user can also fill additional information destination, pre-order, and their contact number.
Once the booking is done, the concierge kiosks of the hotel receives information like estimated time of arrival, vehicle details, reference number, and many more.
The hotel authorities can also print the reference receipt so that the customers can easily identify their cab.
Read More: How Are Taxi Booking Apps The Smartest Solutions To Travel?
Taxi services in bars
The biggest issue that bars and pubs face is of the drunk drivers. Their customer often gets drunk to an extent that they can't drive properly.
In worst scenarios, they meet with a fatal accident. This situation gets escalated in the new years eve when a huge chunk of crowd is drunk. This situation often creates chaos.
There have been many accidents in which the driver was found to be under some influence, usually alcohol. This was tarnishing bar's image.
So, to get rid of this taxi booking services presented bar and pubs with a smart alternative. Companies like Uber and Ola have tied up with several bars and nightclubs.
They set up their kiosks at the venue which helps the venue authorities and drunk customers to book the cabs.
Uber did the same in Kolkata, India when they partnered with city's nightclubs, bars, and restaurants to provide the cab facility to their users.
Uber also promoted BADD in cities such as Mumbai and Gurugram where they partnered with local bars to give a discount of 20% on their UberX rides through promo codes.
Similarly, it also had set up its kiosks in bars of Chandigarh and malls of Mumbai.
Conclusion
Taxi booking companies brought a revolution in the whole taxi industry with its advent. And now it's looking to extend its reach to various sectors in hospitality like hotels, malls, bars, and restaurants.
In the article, we saw how taxi booking companies can collaborate with various venues to create a win-win situation for both parties.
In the coming years, we will see an increase in such collaborations. And there could be a time when cab services and hospitality sector would become interdependent.
If you're an owner of a taxi company then expanding your business by tying up with different hotels and bars is the best option.
However, to do this you would require a robust taxi booking software that supports concierge kiosks services.
Yelowsoft is the best when it comes to providing concierge kiosks services at various venues such as hotels, malls, restaurants, and bars. It's scalable solution that has the potential to take your taxi business to sky highs.