Taxi and cab operators are realizing the need of digitizing their business operations in wake of increased competition from the likes of Uber and Lyft. To this end various software and IT companies are developing taxi app solutions that are cloud based and offer end to end functionalities to taxi companies including fleet tracking using GPS and real time booking for passengers. There are a plethora of taxi booking solutions out there for various sizes and budgets.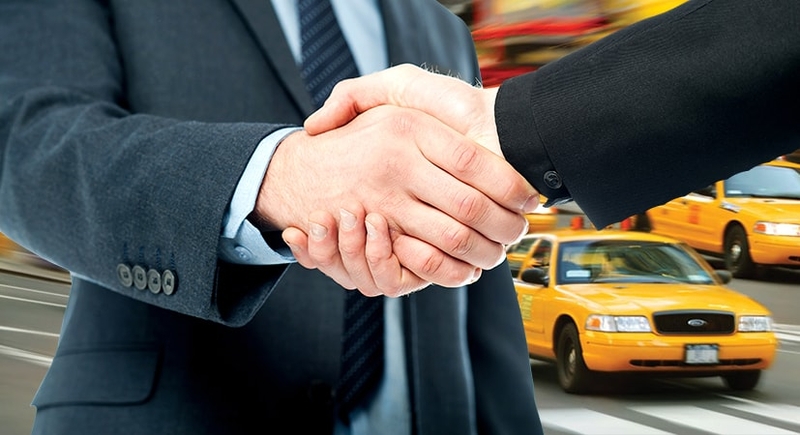 Choosing the right one according to your taxi company requirements can be a challenge especially for less tech savvy owners. If you're unhappy with a software provider for your taxi booking system and looking to jump ship to another provider, here's a list of questions to ask before you make a decision:
Level of customization
Each taxi or limo or cab company has different requirements for their business. The primary goal of the app is to be able to book taxis or cab but there can be various other custom features a company might need like payment wallet integration, coupon codes, data analytics, dispatch panel, integration with existing systems etc. It's important that you sit down with the software provider and discuss all your requirements in detail.
A good software provider will honestly let you know the level of customization possible in their taxi app solution. If 70-80% of your requirements are matched with customization of the default app, you can consider that to be a good ratio. Being able to white-label your taxi app (brand the app as your own) is another important factor to consider when choosing software providers.
After sales support
This factor can make or break your app and eventually your taxi business. Deploying and maintaining a taxi booking app isn't an easy feat. It requires experienced software engineers to troubleshoot problems or bugs during and after deployment.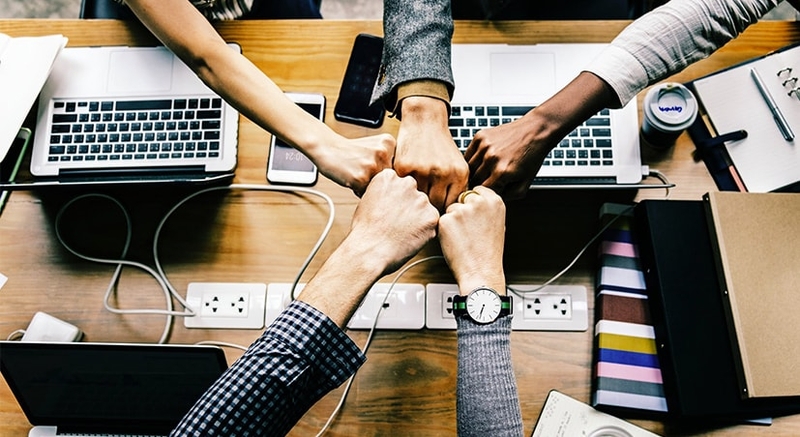 You have to look for software providers that provide tech support to your staff when things go wrong and are available on call when you need them. In addition to tech support your taxi company staff will need regular training sessions for the dispatch panel and the driver/passenger apps.
Reputation and past projects
It's common practice to check online reviews when you're finding a restaurant. Same holds true when you choose a software provider for your taxi app solution. You should go on to Google and check company reviews if they're positive or negative.
Along with this you should also check what past projects or clients the company has worked with. This will give you a good idea of the trustworthiness of the software provider you're dealing with.
Read More: Taxi booking apps: the smartest solutions to travel?
Pricing models
There are various pricing models in the software industry particularly in the SaaS space like usage based, active user based or feature based. When you're negotiating with the software provider for your taxi dispatch software understand what is their pricing model and how much you'll be paying.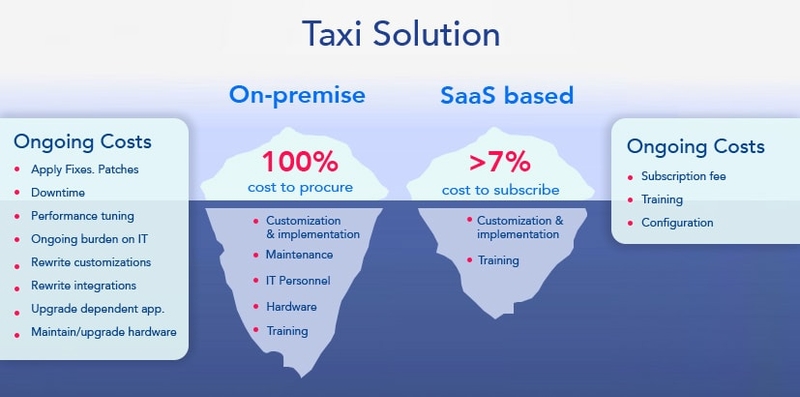 Some software providers will charge a setup fee along with a monthly or per user fee and there could be an ongoing support fee too. It's important to consider these cost factors to ensure your taxi company remains profitable after deploying the taxi app.
Data analytics
Data right now is considered to be one of the most valuable resource in the world. With actionable data, you can make the right decisions for your business. A cloud-based taxi dispatch solution should be able to generate data for the taxi business owner.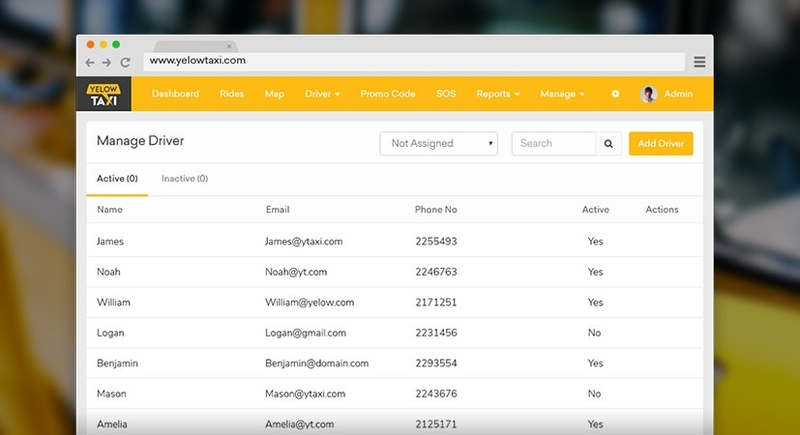 Data like the number of drivers (Active and Inactive), number of trips completed, ability to filter trips based on time/date, revenue collected after deducting driver's fees are just some data points that should be available in the admin panel.
Equipped with this data, the owner of the taxi company can forecast demand during a particular month or add more vehicles to his fleet if he's unable to fill passenger requests resulting in a direct increase in the businesses' bottom line.
Read More: How essential is an automated taxi solution for your business?
Feature set of driver and passenger apps
You should carefully evaluate the features available in the driver and passenger apps. Features like one-click booking, multiple payment options, estimated time of arrival and real time tracking for the passenger app.
And for the driver app features like transparent billing and payouts, merit based incentives and freedom to work on his/her own terms. These core features are important for the success of your taxi booking app.
Feature set of dispatch/admin panel
Along with the driver and passenger apps it's important to know the features of the dispatch/admin panel. This panel lets' staff of the taxi company manage drivers, orders, customers, payments and dispatches.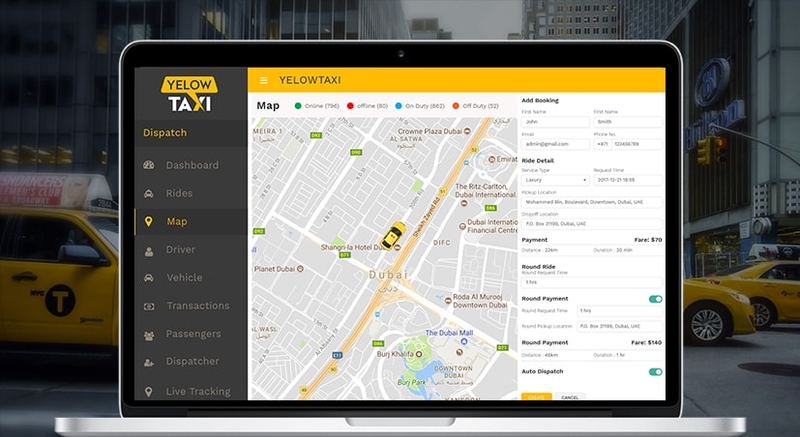 This helps in streamlining a lot of manual processes in a taxi company and should be a key point when you're evaluating a cloud-based taxi dispatch solution.
Security
The whole process of booking taxis from request to payment should be as secure as possible for the passenger and the taxi company owner. Security here should be both for the passenger during the trip and the mobile app. Ask the software provider what measures they've taken to ensure the experience is secure.
The app should be built keeping in mind best security practices so there are no data leaks or hacks or payment information being stolen. From the passenger point of view, he/she should feel safe when riding the taxi and there should emergency contact/chat feature or ability to share location with friends/family.
Certain software providers will offer on board GPS tracking for your fleet so even if the driver goes offline, the taxi can still be tracked. This is a really useful security feature in a taxi app solution
Evaluating a software provider is a key aspect for the success of your taxi app solution. A thorough review of the software company is necessary to prevent frustration and disappointments after deploying the app. Yelowsoft's cloud-based taxi dispatch solution will help you get to the market faster and with customized features suited to your taxi or cab business.