While getting the rides are becoming easier for passengers, things are not the same for traditional taxi drivers.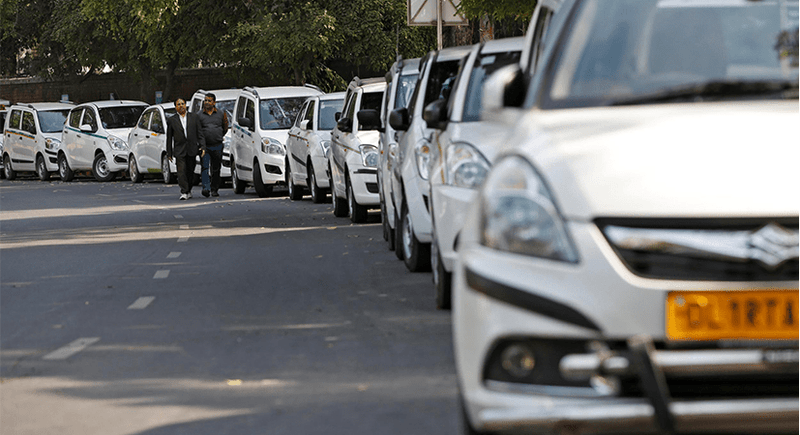 The market will either make their business obsolete or drag them to one of the ride-hailing apps and work at lower wages.
There are a plethora of challenges which are too big to be overlooked. There is no stopping to uber-like app development paving way for itself in the market.
Customers are at an advantageous position with options of online cab booking services to choose from.
Here are few of the challenges faced by the traditional taxi and cab associations across the globe.
Increasing Competition
It is just not about these taxi apps, commuters from different facets of life are coming out in support of taxi booking industry. Standardising of rides is something that they are loving about the taxi booking app.
They are ready to pay a bit more as far as they know that taxi will come to pick them up at their convenience spot without too much of moving around involved in search of taxis.
And the ever-expanding market is proof enough of their contribution to the economy. Now, this has led to commuters preferring app-based cab booking solution to take care of their daily commute.
The biggest question here is, where does this leave the traditional taxi services? The threat is real as local business dwindles constantly.
Facing this competition is the only option while being dynamic for the constant revival on a timely basis.
Regaining lost customers
Taxi associations are looking to get the hold of their customer-base and few of those having a regular commuter is calling those again at a cheaper rate and better service. A case in point here is regaining the lost market share.
Devising various ways to rope in the old customers is pertinent for the survival of traditional cab drivers in a dynamic, competitive industry. Ways to get back those old customers include –
Offering cab services at a cheaper rate.
Registering rides with carpool applications like bla-bla car, etc. for longer rides
Daily commuters towards the same direction may be aggregated based on their pick-up and drop-off timings.
Providing door-to-door pickup and drop-off services.
Ensuring good behaviour from drivers so that people come back for more.
While these are not exhaustive ways to reclaim old customers but at least it can help to grab the people's attention.
Structural rate changes and service improvements will make the commuters think about their good old local drivers who have been roaming in the streets for decades.
The best way to promote itself is by letting commuters know that they 'know where the road is'.
Reminding users that they do not need to keep checking their phones to ensure that they are on the right way.
Balancing independent taxi services at cheaper rates
A mighty challenge here is to balance the current association rate with that of the ride-hailing apps.
And as the new players in cab booking app business keep coming, the overall market rates are also plummeting due to fierce competition.
The best way to deal with this scenario is to carefully balance the rates based on the kilometres travelled.
Lowering the basic fare is one thing but the gap of fares per kilometre must be reduced in a way that draws more commuters. Taxi union rates must be lowered and promoting that there is no surcharge in any situation.
Taxi booking apps like Uber, Ola, lyft, etc. use surcharge at the times of high demand to balance their looses tactically.
On the other hand, taxi drivers can promote their taxi stands informing how commuters can avoid paying a surcharge on a rainy day and rather pick up the traditional cab service to avoid paying hefty commuting charges.
Read More: Kick off Your Taxi Business with an App like Uber
Government intervention
Taxi booking solution is more becoming prevalent for creating a disruptive business model across the world.
These taxi associations believe that rides to shift-sharing will make things easier for small local players.
This is so as they expect a few countries will progress towards creating a unified cab regulation which applies to both – local taxis and ride-sharing cabs.
Consider how recently the Land Transport Authority of Singapore (LTA) came up with the new unified regulations imposing rigorous rules on private-hire operators.
This was because of no existing uniform regulations for taxi booking app operators like GO-JEK and Grab in Singapore.
Also, Uber exited the SE Asia market with Singapore government imposing a hefty fine of S$ 13Mn. To Uber and Grab.
This gave the taxi unions across the globe a new ray hope wherein they expect restrictions on permissions given to taxi app booking players like Ola and Uber to operate freely in the market.
There are plenty of other examples globally where the local state and province governments have set up certain rules and regulations governing the online cab booking companies.
Support from local taxi booking industry
With plenty of mobile app developers now involved in selling taxi booking solution, there is a sharp increase in local ride-hailing apps.
This means anyone can develop the mobile application for a particular city and allow taxi drivers to register themselves.
This local business comes like a game-changer, allowing taxi associations to control the rate and availability of taxi.
One such example is Goamiles which is developed locally. And since it is a tourist place, the demands for taxis are always at the peak. Another great example is SeatsPlanet.
These applications work as taxi aggregators who get them enrolled as a driver along with the taxi details based on the local association's rate.
More of such local taxi booking app will encourage residents to consider this option as a contribution to local employment and economy.
Conclusion
The unique feature of mobile Uber-like app development is that it gives the power back to customers.
This is where the customer experience wins over the local business. This holds for international travellers and tourists visit a particular city. Effortless convenience has no match.
One way for the local taxi associations is to integrate a loyalty program by developing an online taxi booking app wherein user details are available.
Such investments in building a robust loyalty program may lead to more commuters wanting to use the traditional taxis via a new app.
This local application breed is unique in every city and therefore, complies with the city's taxi association rates.
Many taxi drivers in the U.S and elsewhere keep protesting against the international players and seek to revamp the association's business by allowing alteration to existing rates.
One way to create an impact is by introducing new cars and tackles unfair competition by providing better, quality ride services to customers.
These local players can leverage on the challenges that are faced by ride-hailing apps like Uber, Ola, etc.
Unlike app-based cab drivers, these local drivers ca pick up customers who call them on foot and the areas where there are more customers and even congestion without inflating the rates.
One way to protect these taxi drivers is by creating a local law which tactfully deals with the leeway given to online cab booking service agents.