What is a GPS Tracking unit?
A GPS tracking unit is a device, normally connected to a moving vehicle or person, that uses the Global Positioning System to determine and track its precise location, at various intervals. A GPS tracking system can give both real-time and historical navigation data on any kind of journey made.
Background of GPS Tracking System
The number of vehicles plying on our roads has risen year on year. With the integration of devices such as smartphones with in-vehicle systems (IVS) along with an increase in demand for advanced car navigation systems from end users,the market is supposed to grow further.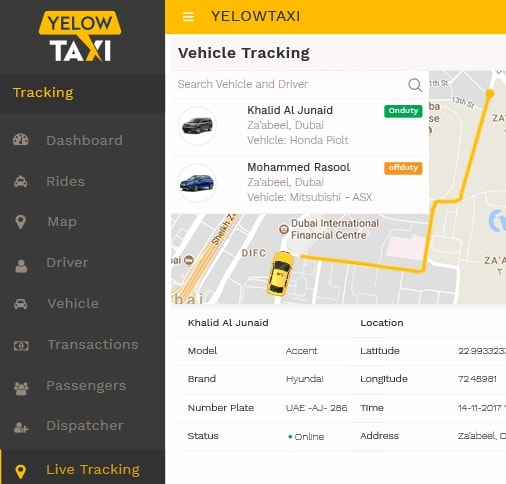 The global car GPS navigation system market is divided on the basis of component type, car type, end user, and region. The car type segment includes passenger and commercial.
According to the new market research report "GPS Tracking Device Market by Type, Deployment Type, Industry and Geography - Global Forecast to 2023", the GPS tracking device market is expected to reach USD 2.89 Billion by 2023, at a CAGR of 12.91% between 2017 and 2023.
What You Need To Know about vehicle tracking
You may be a car business owner, owning a fleet of cars and running a taxi business. But do you really need a dedicated GPS vehicle tracking solution for your company? If you wish to improve the efficiency and safety of your vehicles, and have a passion to reach your customers more effectively and efficiently, then the answer is yes. Through GPS vehicle tracking solution, companies can keep a tab on their cars and their drivers, so that they can better manage them and serve their customers efficiently. It also helps reduce fuel waste, and improves maintenance practices.
A GPS tracking solution has two main use cases. i.e Commercial and Personal
1. Commercial use
Here, GPS devices are mainly used by owner of car fleets to manage their pool of cars simultaneously and also keep a track on their driver's and passenger's activity as they make their journeys.
Passive Tracking - A passive GPS tracking system will monitor the location and will store its data on journeys based on certain type of events. For example, this kind of GPS system may store data as to where the vehicle has traveled in the past 12 or 24 hours. The data is usually stored in internal memory or on a memory card, which can later be downloaded to a computer for analysis. In some cases the data can be downloaded automatically through wireless at predetermined points/times or can be requested at specific points during the journey.
Active Tracking – Also known as real-time tracking, this kind of GPS tracking system automatically sends the information to a central tracking portal or system in real-time as it happens. Active tracking is a better option for commercial purposes such as fleet tracking or monitoring of people, such as children or elderly by their caregivers. They keep notifying the caregivers with the location of their loved ones .They can monitor this data to see whether the loved are on their intended journey and whether they are reaching their destinations on time. This is also a useful way for a company to monitor the behavior of its employees as they carry out their work and of streamlining internal processes and procedures.
2. Personal Use
Though not used extensively, even a personal car user may install a GPS device on his car for monitoring certain data and track the route of the journey.
Core parts a typical GPS tracking system
Location hardware (or tracking device)
This is a device that has a sim card inserted in it which helps it to communicate with the server over a cellular network, once in every 10 seconds.
Tracking software
This is the software that translates the data in readable and useful format. The software is the most crucial part because it communicates with the end user for him to take proper decisions. There are infinite ways to showcase the data to users, according to his need, preference and choice, so software becomes most important for both business and personal use.
Internal components of the GPS tracking system
1. Live Tracking
User can see the person or vehicle live on Google Maps with an accuracy of Google maps that depends on Place, Time and carrier network.
2. Notifications of important locations
Mobile notifications are very useful for Safe Zone alerts or Geofence. For example you may have saved important locations such as home, office, garage, shipment destination, warehouse etc. on your mobile phone. When you get a notification on your mobile which signals the arrival or departure of a vehicle or person in these locations, it can be of great help to you. It also removes your concern for a vehicle, family member or about goods reaching its destination.
3. Travel History
Past record of travel route with time and address is of extreme help in identifying problems en route and in verifying things. A simple and beautiful interface can show the past records and travel route on a play video mode where a user can see the vehicle moving on a map. The user can pause the video to check the address and time and can view any history video saved on the server.
Analytics and Insights
For any business, data is the most reliable source to take business decisions. The tracking software presents data in a simple and meaningful format. For example, you can monitor the total distance covered in a day and total run time at a monthly level. The idle time that indicates the wastage of fuel with no productivity can help in controlling the cost. In cases, where over-speed is a matter of concern, one can check the stats and discuss with the concerned driver.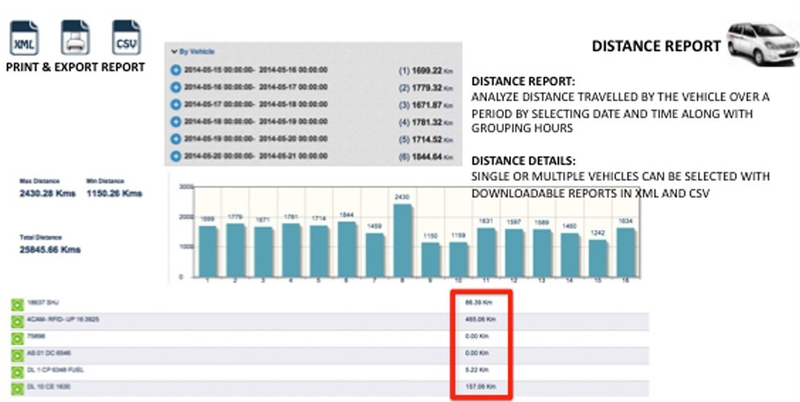 There are many additional features which your GPS tracking system can provide and that can be customized according to your requirement. The possibilities are endless. Thus today,the role of GPS tracking systems has gained a lot of importance in any type of mobility business, taxi business being one of them.