Software-as-a-Service is referred to as SaaS, a delivery model which runs using the cloud infrastructure and is centrally hosted. Both start-ups and established companies can opt for SaaS applications via a subscription plan. The SaaS-based on-demand delivery model is accessible through the web interface and mobile applications.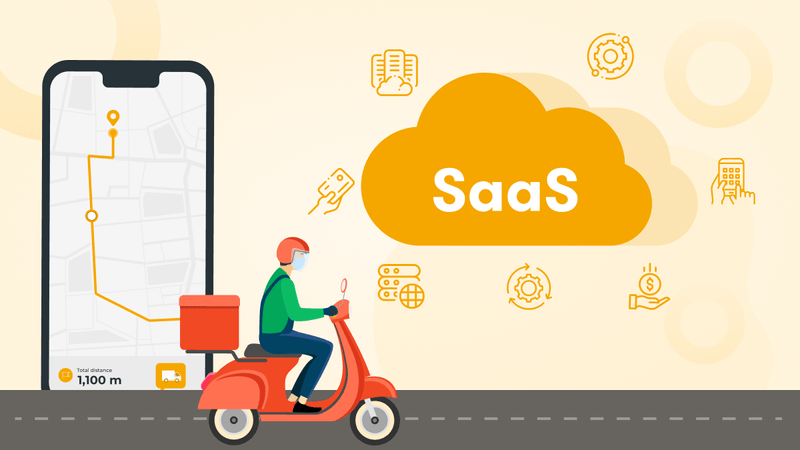 As SaaS companies offer various subscription plans which is beneficial for start-up companies as they don't have to make any huge investment for developing the on-demand delivery applications.
Businesses are escalating and expanding their income sources with SaaS applications and SaaS business models. BMC data shows that the SaaS market is growing by 18% each year and by end of 2021 more than 74% of companies are expected to have SaaS-based applications.
Harvard Business Review data shows that U.S. consumers have already spent $57.6 million in the on-demand economy and are attracting more than 22.4 million users yearly. According to PwC Research, the on-demand economy is predicted to reach $335 billion by 2025.
Businesses are flourishing in leaps and bounds in the on-demand economy. The on-demand economy is an economic activity that is influenced by digital transformation where businesses are providing the on-demand delivery solution for products or services to consumers on their doorstep.
What is a SaaS-based Business Model?
SaaS-based application is an emerging business model for on-demand delivery business transformation that refers to SaaS revenue strategy and helps to generate the business revenue using cloud-based software.
The SaaS-based business model for the on-demand delivery business is a piece of software that is developed and hosted on the cloud infrastructure. Furthermore, the businesses that deal with on-demand delivery services need to subscribe to this software and have to pay the fees either monthly or quarterly or annually to get the software access.
The SaaS market size in 2020 was $113.82 billion and the market is anticipated to grow in leaps and bounds from $130.69 billion in 2021 to $716.52 billion in 2028 at a CAGR of 27.5% during the 2021-2028 period according to Fortune Business Insights.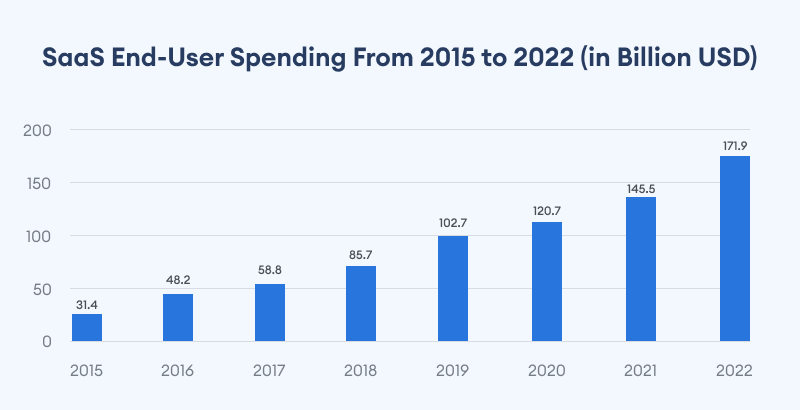 According to Statista, the SaaS market was approximately $145.5 billion in 2021. It is expected to reach approximately $172 billion in 2022.
Transform your on-demand delivery business with SaaS based business model
Which startup business needs an on-demand SaaS-based business model?
Globally, the need for on-demand delivery apps has increased due to pandemic outbreak where online delivery business supports on-demand delivery trends to earn profits and run flawless business.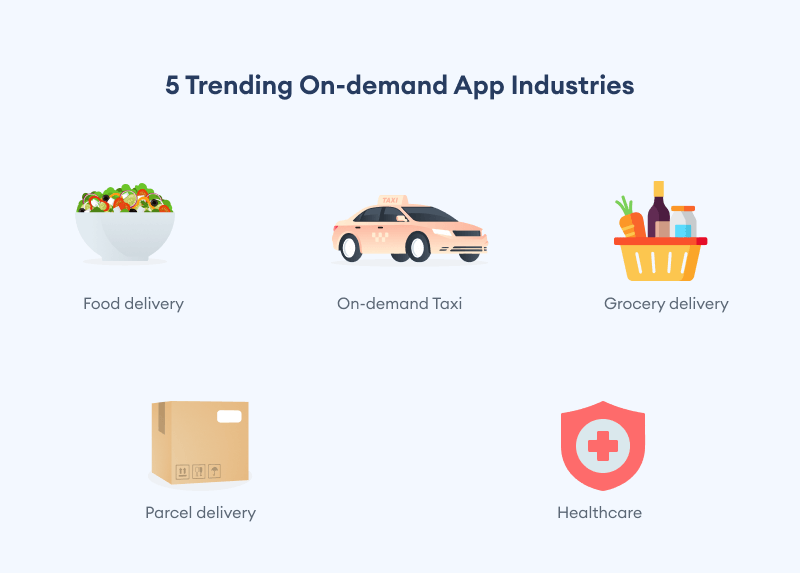 Importance of SaaS-based business model for startups
In today's market, there are numerous reasons why SaaS software business models are important. The process of selection and deployment of business applications becomes swift and rapid with SaaS.
The business needs on-demand delivery software as it is always updated which improves and increases the productivity of your staff. You reduce your operating expenses and help to construct less expensive commercial applications using SaaS Pricing Models.
Read More: Which business model you should opt for your On-demand business?
On-Demand Delivery Business that needs SaaS-Based business model
The on-demand business models are replacing the traditional business models. Let's have a look at the delivery business that needs an on-demand application based on the SaaS business model.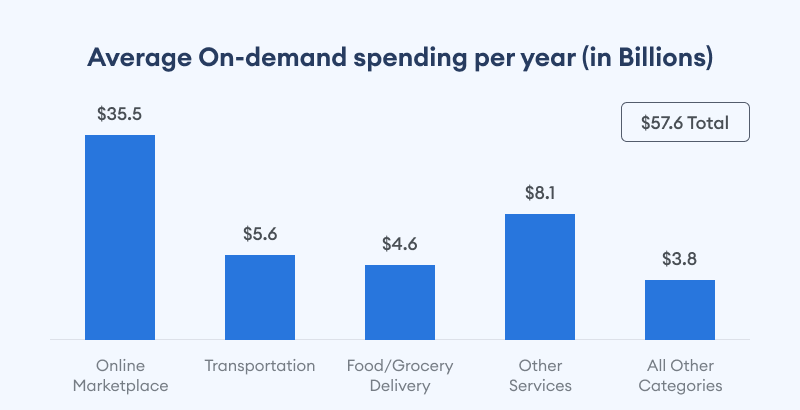 On-demand Taxi Booking
The on-demand taxi booking industry is a golden pool of investment for new entrepreneurs. The on-demand transportation market size is predicted to reach $304.97 billion by 2025. Uber, Ola, Lyft, Jugnoo etc. are examples of taxi-booking apps.
The Grand View Research anticipated that the market size of on-demand transportation will expand at a CAGR of 19.8% from 2018 to 2025.
Read More: Why ride-hailing startups must choose a SaaS-based solution?
On-Demand Food Delivery
The on-demand food delivery is an evergreen business. Many entrepreneurs have started investing in the food delivery segment as online food ordering is always in demand. Millions of users are using food delivery apps like Zomato, Swiggy, UberEats, FoodPanda etc. According to Statista, the revenue of on-demand food delivery is expected to grow at a CAGR of 8.29% from 2022 to 2026.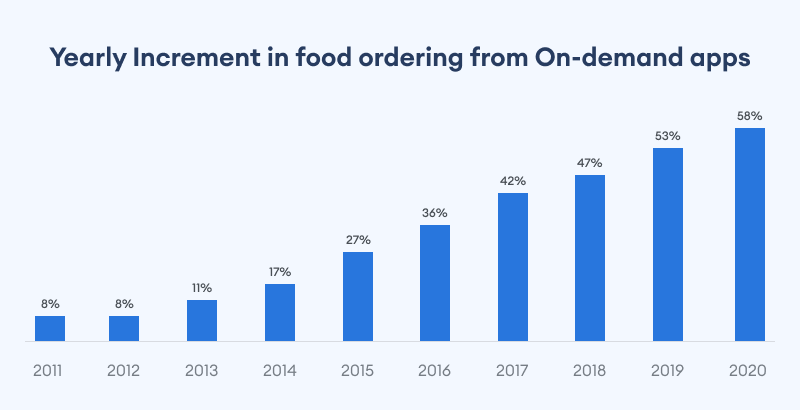 On-Demand Grocery Delivery
The on-demand grocery delivery service is booming the market since Covid-19. BigBasket, Instamart, Grofers, Walmart etc. are leading grocery delivery businesses. The demand for on-demand grocery delivery solutions is increasing rapidly where people can get fresh groceries at their doorstep. In 2019, the grocery revenue was $1.2 billion and grew to $4 billion in 2020 as per Statista Research data. By 2023 is expected to grow $20 billion.
On-Demand Parcel Delivery
The parcel delivery solution helps to boost your parcel delivery business more smartly. Smoothly and conveniently manage your parcel delivery by using the on-demand parcel delivery solution. Furthermore, the parcel delivery app enhances your business as you can keep a live tracking of orders, assign the driver to deliver the order and manage all deliveries by ensuring timely parcel delivery at the customer's doorstep.
Research and Markets reports say the market of parcel delivery has reached a value of $394 billion in 2021. The publishers predict that the market can reach $519 billion by 2027, a CAGR of 4.61% during 2022-2027.
On-Demad Medicine Delivery
The on-demand medicine delivery solution helps to manage as well as deliver the medicines at the doorstep of your customer. With a medicine delivery app, you can easily manage your medicines inventory, payments, offers, orders and deliveries.
Moreover, you can also generate the report and can analyze the growth and revenue of your business. The easy-to-use customer app helps your customer to place the medicine order just by following a few easy steps.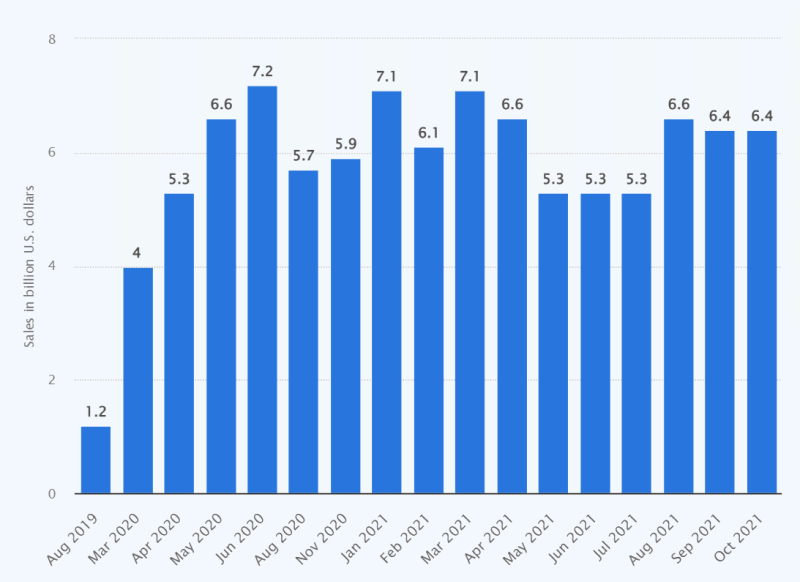 Want to develop an on-demand delivery solution for your business?
Why choose SaaS over any other business model for an on-demand delivery business?
Businesses can get many benefits using on-demand delivery applications. The following are the benefits of the SaaS-based business model:
Free Hosting
As per your business requirement, the on-demand delivery application is integrated and hosted with all essential features. Furthermore, your on-demand delivery application is hosted at no extra cost. Whereas if the on-demand delivery business opts for custom based software, then they have to invest money for hosting the application.
Support and Maintenance services
The fully developed on-demand delivery application needs maintenance and technical support to handle the data. With the expansion of the business, new features and customization of the application are also needed.
Cost-effective support and maintenance services will make your application work flawless. Custom-based applications need high dependence on developers and can be expensive to maintain the application.
Ready to Use Application
The on-demand delivery app is ready to use where you just have to launch the application and reach your target audience. Whereas the custom software takes a long time, high investment and scope to develop the on-demand delivery app.
No huge investment
The custom software delivery application needs huge investment to develop the on-demand delivery app. Whereas the SaaS-based on-demand delivery application reduces your investment. So, you can launch your application according to your budget.
Automatic Software Updates
You can serve your clients better when the software of your application is updated automatically with the latest features and functionalities. For custom based software, the on-demand delivery business is responsible for hardware as well as software updates.
Domain Name for Lifetime
When you opt for SaaS-based on-demand delivery software, you just have to purchase the developed application. You can get your brand's licenses and domain name for a lifetime. In comparison with the SaaS application, the company has to invest to get the domain name and brand licenses.
Flexible Payment
SaaS-based on-demand delivery app development services are available with different subscription plans. Depending on your requirement you can choose the best package for your business and make the payments monthly, quarterly or annually.
Wrapping Up
Partnering with a leading SaaS company that caters for a wide range of on-demand delivery application services can bring many advantages to your business. Being a start-up company, it becomes difficult to make huge investments, but with a SaaS-based on-demand delivery application you can minimize your investment.
You can get customized features in your on-demand delivery application and a flawless end-user experience.
In short, using a SaaS-based on-demand delivery application can transform your on-demand delivery business and you can easily provide on-demand delivery trends to your customers.
Get a 14 Days free trials and automate your on demand delivery business