Recently, Uber announced that they would allow their cabs for taxi wrap advertisement. Uber India has taken this decision to make some profit out of advertising. This seems to be a smart move from Uber as it's a big name in India.
Moreover, with their heavy presence in metros and tier 1 cities, it can gain a large amount of profit by allowing its platform for advertisement.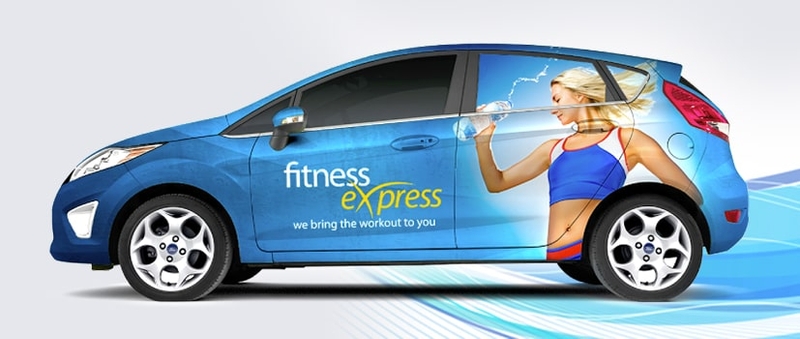 Now let's understand what Uber has to offer. Let's take an example of a city like Mumbai. In Mumbai, you can start an ad campaign with 200 cabs.
Uber estimates that you can get 150k+ & 20M+ rider's & commuter's impressions respectively by conducting such a campaign for only one month. Uber is allowing a great deal of flexibility as they would allow external, internal, and experimental branding.
The concept of taxi wrap advertisement is not new and taxi businesses in various countries have followed it already.
However, with Uber going for taxi wrap advertisement, it will be interesting to see its impact on the cab market in India. Before moving further let's see what are the advantages that taxi wrap advertisement offers to its clients.
Benefits of using Uber cabs for advertisements
Easily grabs the attention
One of the major advantages of moving car advertisement is that they have the knack to grab the audience's attention.
Just imagine that you're standing on the roadside watching hundreds of vehicles passing by you and none of them catches your attention as it's a routine thing. But as soon as a vehicle passes with a well-crafted design on a wrap, your eyes will be glued to it.
Moreover, it will prompt you to read all the information about that advertisement. That's how a moving car advertisement accomplishes all the tasks a good advertisement should complete.
Cost efficient advertisement
Vehicle wrap advertising is a cheaper option compared to billboards, tv commercials, newspaper ads, and radio advertisements.
Moreover, you have to only pay once and it will continue to serve its purpose for a longer period. Whereas, for other platforms, you've to pay again once the ad gets expired.
Larger audience reach
Taxi Wrap Advertisement has a larger reach than you think. For a wrap, the average number of impressions per day falls in the range between 30k-40k.
This figure will increase if you wrap multiple vehicles. Now, speaking of metro cities like Mumbai and Delhi where it's so much crowded, the number of impressions might shoot up.
Long lasting advertisement
Apart from being cost-effective, the taxi wrap ads have a long life too. It's because of its recurring nature. If you put an ad on the television then it gets over after 30 seconds or so.
Moreover, you have to pay more to renew the contract. However, the vehicle wrap advertisement doesn't ask for any renewal. Just do it for once and gain benefits from it for a long period.
Non-aggressive advertising
Taxi wrap advertisement has a non-aggressive approach. Unlike TV or radio commercials it doesn't interrupt people from their work.
Moreover, people respond positively to this kind of approach as it's not disturbing them in any manner.
Local advertising
Taxi wrap advertising is a boon for all the local brands. They are useful as these taxis can target the brand's target audience.
For example, if someone wants to promote their coaching class and the cab roams around various schools and colleges then it creates useful impressions on those students which eventually converts them into leads.
Generate a positive opinion
Taxi wrap advertisement has a polite image when it comes to consumers. This could be due to its non-aggressive approach. But what's more important is that it establishes a good image of the brand that it advertises.
Around 75% of people said that they felt the company is established when they see such type of advertisement on a frequent basis.
Read More: Tips & strategies to compete against Uber, lyft & ola
How other taxi businesses can replicate and benefit by this formula
The decision of Uber to allow advertisement on their cabs is a significant one and it will have many repercussions on the current taxi scenario in India.
But one important thing to notice would be how the small and less-recognized taxi businesses would react to it? Can they replicate this formula and gain success through it?
I think the smaller businesses can gain a lot by taxi wrap advertisement. Let's look at from their point of view.
Just imagine you own a small taxi business with a fleet of 30-40 cabs and you aspire to become a big brand like Uber & Ola. The initial steps would entail developing an Online Dispatch System and expanding your fleet size.
To expand your fleet size and generate a huge amount of revenue from the taxi wrap advertising you must take some innovative steps to make the most of it. Below are some of the steps that will help you to multiply your revenue and the number of cabs
Offer cheap rides
One of the biggest challenges that local taxi brand faces is the fare rates. The local taxi businesses are not well-established they can't afford the loss by offering low fare rates.
Moreover, the fierce competition between behemoths such Uber and Ola leads to drop in fare rates which again adds to the woes. By adopting the taxi wrap advertising, these small taxi companies can generate a massive amount of revenue.
Moreover, they can utilise this revenue to cut-off their fare prices. Now, you might have a question why? It's because commuters in India give priority to an economic ride rather than a luxurious one.
So, if your taxi can provide them a ride with a fare less than Ola and Uber with mostly the same kind of service and luxury then the game is yours.
Give incentives to your drivers based on impressions
World of advertisement is a gold mine. You can make fortunes if you know the tricks of the trade. Taxi wrap adverts result in thousands of impressions in a day and you can reward your drivers with the most of number of impressions with a lucrative incentive.
This is a very smart strategy as it will provide a strong motivation for your drivers to work hard. Moreover, with such incentive programs in place, you can effectively retain your existing drivers.
Attract drivers to join your fleet
Apart from retaining your existing drivers, you can also attract new drivers in your taxi business with the incentive system.
Just imagine a case in which a driver in company A gets Rs 5000 of incentive for 10k impressions and the driver in company B gets Rs 10,000 for the same amount of impressions.
Now, it's obvious that the driver from firm A will switch to firm B for higher incentives. Providing incentives can help you in expanding the number of drivers and hence the overall business.
Offer new schemes for customers
You should never miss an opportunity to make your customers happy. With an increased amount of revenue due to taxi wrap advertising, you can offer various discounts and promo codes for your customers.
This will attract loyal customers of other taxi services to give your service a try. Moreover, it will increase loyalty amongst your existing users.
Create a brand through networking
Since taxi wrap advertising is a cost-efficient mode of advertising, many local, as well as established brands will approach you.
This will be a golden opportunity for you to develop strong contacts with all the clients. After all, contacts are the key ingredients to form your business into a strong brand.
Attract other clients for advertisement
The success of one often inspires others. This theory will be helpful for you in the taxi wrap advertising. Just imagine that a new coaching class in a city begins an advertising campaign through your cabs and receives a tremendous response.
Moreover, let's suppose it defeats all the established coaching classes in the cities. In such a scenario, there will be a race to use your cabs for the advertisement and you will benefit the most out of this race.
Read More: Why Is It Important to Have a Taxi Dispatch Software
Why you would need a dispatch system
Now, what if I say that you may not get any of these benefits even if you allow your cabs for the taxi wrap advertising? You'll probably say I am kidding right?
Well, I am not because there is an indispensable component which I haven't mentioned and without its presence, you can't get the desired result.
I am talking about a Taxi Dispatch System Now, let's see how a Dispatch system could impact most of the benefits mentioned above. Benefits which are based on incentives and attracting different clients would require numbers.
And whenever it's a number game the dispatch system will always come into the play. It's because the incentives are based on the number of impressions generated by a driver. And you can calculate all these impressions by an Online Dispatch System.
No Dispatch System means no record of impressions which means no basis to provide incentives over taxi wrap advertising.
Secondly, if you've got a Dispatch system then you will have the total record of the number of impressions generated in a specific period. You can use this data and pitch to various companies about its effectiveness.
You can compare the number of impressions generated for company X by your cabs to the total number of sales of company X. You can prove how much of an impact it had on the overall growth of that company.
Conclusion
Uber introducing advertisement in their cabs is a huge step and the coming days are going to be exciting. Especially, for all those who are keeping a keen eye on the Taxi business in India.
In addition to that, it's a huge opportunity for all the brands looking for an effective advertisement. It would be interesting to see how effective the Uber wrap advertisement would be and how much profit would Uber make out of it.
At the same time, this step by Uber will serve as a beta test for the smaller taxi businesses. It's because the success of this decision will inspire the smaller taxi businesses to follow Uber's footsteps and make the profit to expand their taxi business.