About NalaTaxi
Nala Taxi is a taxi center running a taxi business in the Maldives. Its aim is to provide quality, reliable, and safe taxi services to its customers.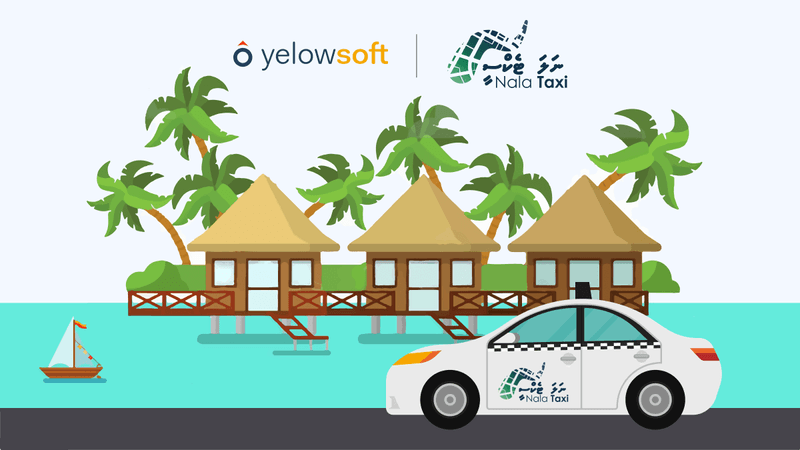 They started with one and are now at 500+ figures taxis across the Maldives. The goal is not just to provide a taxi service but to deliver a satisfactory service that every customer expects and deserves.
The story is unique. Started as a traditional taxi service provider, after a few years, adopted the smart taxi digital solution to automate the business and then again dragged back to where it started.
Nalataxi not only saves money by providing affordable services but also saves time by providing fast, reliable, and secure taxi services.
Challenges
The client was not new in the business as he had the experience of using a taxi dispatch software solution. He was aware of the business techniques, digitalization, software benefits, and its power.
He was sure of what he wanted and came us with a list that was quite challenging for us to deliver.
He wanted a smart taxi dispatch solution
As he had prior experience using the taxi solution, he was looking for a solution that is smart enough and allows him to manage the business operations with ease.
He wanted a user-friendly interface
The client was aware of the navigation and user interface of the earlier solution he used. This time he was looking for a solution with intuitive UI that gives smooth, clean, and clear navigation that a 5th-grade student can even understand to run the solution.
Needed a feature-rich solution
Restrictions in the features and functionality are one of the reasons that made him try other solutions. And this was a great challenge for us as the client was looking for a solution that should be smart, reliable, and feature-rich.
The core concept behind getting the feature-rich solution for the client was to enjoy the bandwidth of offering more to his customers and keep them engaged. His focus was on getting a user-friendly interface with a feature-rich solution.
Needed a solution that is scalable
The client was aware of the future circumstances that his business would face. Constant growth in the incoming rides could slow down the solution's performance or even get crashed due to heavy traffic load. He was also looking for a solution that is auto-scalable. It should get scaled automatically based on the traffic his business receives and should not interrupt the operations and process.
Overall, he was looking for a comprehensive solution that is good and good from all sides. And delivering a solution with a win-win scenario was a daunting task.
Solution
Nalataxi approached us with the concern of delivering every expectation he had. He wanted to start a business with an improved process that gives a delightful experience to all characters including drivers, admin, and customers.
Without getting into the past, neither client nor our product expert indulged in the unwanted talk. Both focused on how the future can be made bright.
Introduced a smart taxi delivery solution
Along with the consistent contribution of our technical team and their brainy fingers, our product expert contributed simultaneously to fulfilling every single requirement Nala Taxi had based on the requirement which resulted in a fruitful output.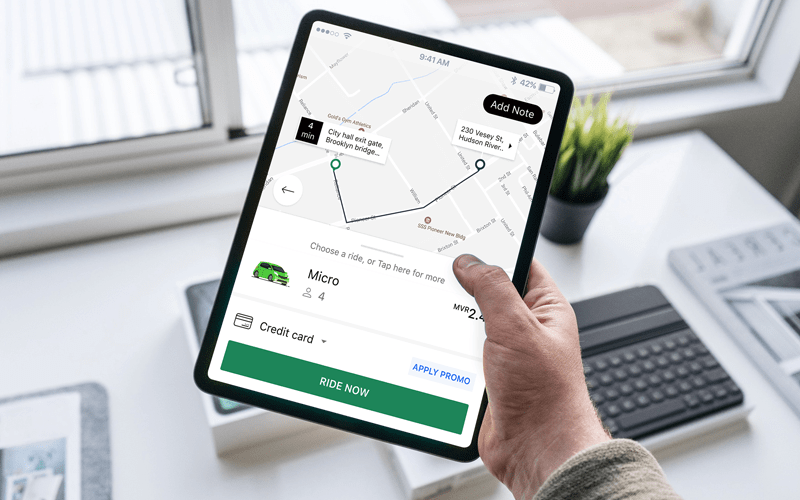 The business concept of Nalataxi revolves around "Fast, Reliable & Secure Taxi Service in the Maldives". It could have been more challenging to prove the "business tag line" with an old solution.
Made him meet with the delightful user-friendly interface
We have used the best UI/UX practices while making our white-label taxi delivery system. With the years of research on human nature and digital product-consuming behavior, we are able to make an interface that is appealing and easy enough that a 5th-grade student can understand how to use it.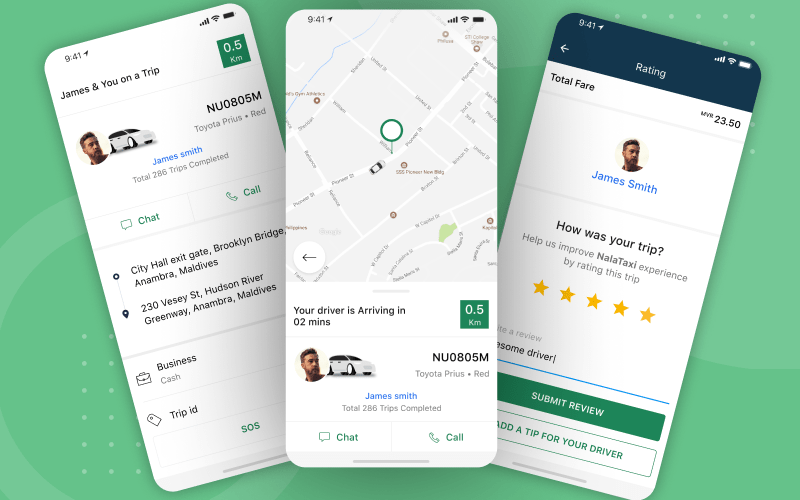 Delivered a feature-rich solution
Our solution is packed with advanced features. It not only helps our clients to provide smooth taxi delivery service to their customers but also encourages them to enjoy the service. Our ready-made solution is 100% customizable. We added several features based on our client's demand. The solution is modular, any time client can add or remove the feature he wants.
Delivered a solution that is 100% scalable
Our solution is a SaaS-based solution. We have implemented the best DevOps practices with the power of cloud technology to make it 100% scalable. This advanced functionality and benefit help our clients to focus on expanding business reach. The solution automatically adjusts the server size based on the traffic.
The client requested the demo (free trial). Our experts helped him to install the solution into his environment and get a seamless demonstration of the product. We had him a clean and concise walkthrough of the solution with all characters (Admin panel, customer app, driver app).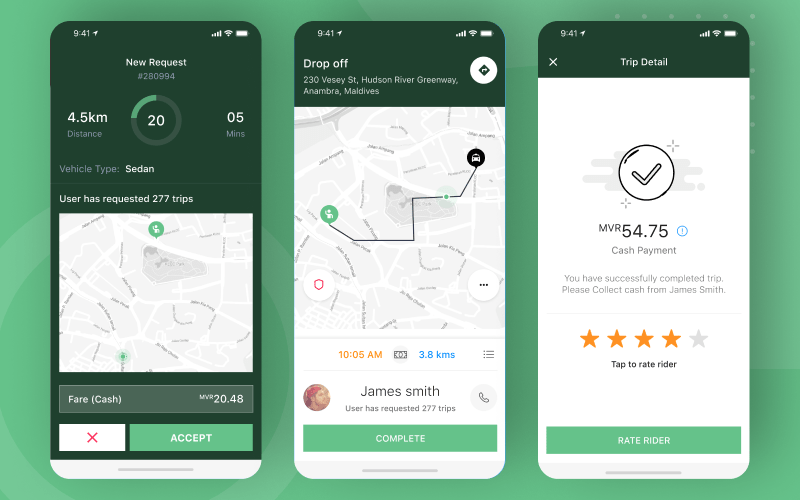 Experiencing the solution personally, he got super excited and said "your solution has better and more features than the one I was using before."
The features that amazed the clients are
Select the number of passengers prior to the request
The user app has this feature. It allows the user to select the total number of passengers within the app. This notifies the admin to give the option to choose a car based on the number of passengers for a trip.
Multi-language support
The solution comes with a multi-lingual feature to give a personalized experience. No matter which country our client belongs to, the solution has a feature, where the admin can select the language and serve the customer with a more personalized experience.
Gender preference while requesting a ride
Gender-based booking is also available in our solution. A trip booked by a female can be notified with an option if selected by the women customer. This feature is designed to give a more personal and caring trip experience.
Ensure safety by sharing ride detail with relatives
Customers can share the ride or trip detail with their family members or loved ones to keep them updated with their exact location. This allows a fair and safe trip.
The other reason the client got impressed is that our features are powerful enough to fulfill his vision of providing fast, reliable, and safe taxi services.
Our solution is packed with rich features. Some of the features and support we ensure are
Ready to use White-label solution
The client needed the app on his name. We made this possible by simply adding and modifying a few features at our client's request. We gave the ownership of the app by white-labeling the app to help our client grow its business and become a brand.
Round-the-clock technical support
Pre and post-deployment and sales, our technical team is always ready to help our clients. Our experts are always available to answer any questions you may have and fix the issues in real-time to make sure your customers do not experience uninterrupted service.
Verified & stable system
Nalataxi wanted the app to be up-to-date and have a flawless deployment. We do not compromise with the quality, hence, we have top-class testers who employes their expertise in manual testing and powerful tools to test every phase and features and functionality of the app to make sure the app is fine and bug-free.
We pass our app through a strong security check and performance parameters to assure every feature is working as it should.
There are several more features that are common but are easier to use because of our user-friendly design.
Aftermath
We are glad that their trust and our expertise resulted in the growth of the business. The collaboration has given Nalataxi new confidence to expand their business in new cities as well.
They recorded 5000+ new registered users, 1800+ new rides in a month, and 600+ new drivers. And they are all in the growing phase. It's all adding still.
Their daily average is 70 to 80 trips which are still growing daily. Our solution is helping Nalataxi is managing the trips seamlessly with ease and are even ready to serve the 3-digit trips.
Not just the trips but the registration and downloads of the app is getting increased day by day. Our solution allows Nalataxi to leverage the power of technology and enjoy seeing business growing.
Ready to become the next big player in taxi industry