About
BBR is one of the first ride-hailing apps that was launched in Afghanistan. This application helps commuters to connect with the drivers thus enabling a convenient and fast on-demand transportation system. The application also comes with a live sharing feature which works even when you haven't requested a ride from the application.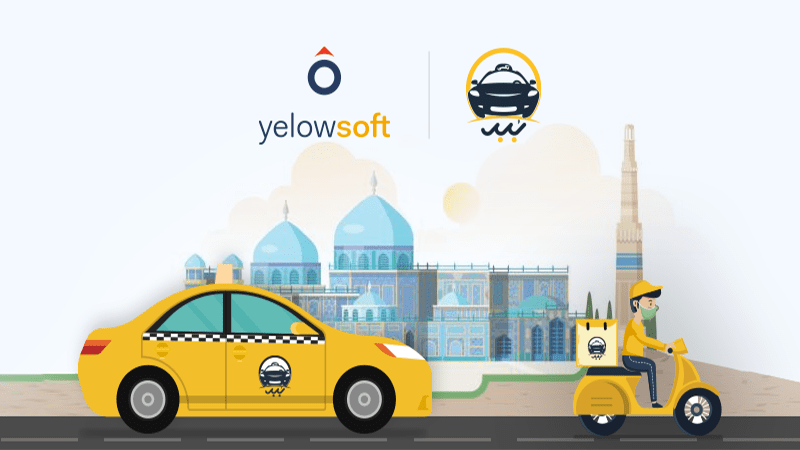 For making a ride request, the commuters first need to enter their pickup and destination location. Once entered, the application will start looking for the nearby drivers and ultimately connect the most suitable driver with the commuter.
The application enables the commuters to track the driver's location in real-time when he is on the way to pick them up. The driver will then pick the passenger from the pickup location and drop them off at their destination location. At the end of the ride, the fare will be automatically calculated and displayed to both drivers and passengers within the app.
BBR app also has a separate section dedicated to the drivers which is accessible by the authorized drivers only. Any car owner who is interested to receive ride requests through the BBR app can apply for the BBR's driver account.
Once a driver applies for it, he has to go through the vetting process where BBR checks the identification documents, driver's license, and registration papers of the cars before giving the nod for the driver's account.
Why they came to us?
There were mainly two reasons as to why they chose Yelowsoft. Let's have a look at them one by one.
Challenges in maintaining their in-house solution
BBR had their own in-house solution for their ride-hailing business. They also had a dedicated team that looked after everything. However, soon their team started facing issues in the maintenance of the solution. It's because the maintenance of a ride-hailing solution requires special expertise and experience. And that's exactly why they chose to consult Yelowsoft for the same.
Wanted to offer multiple services via a Super App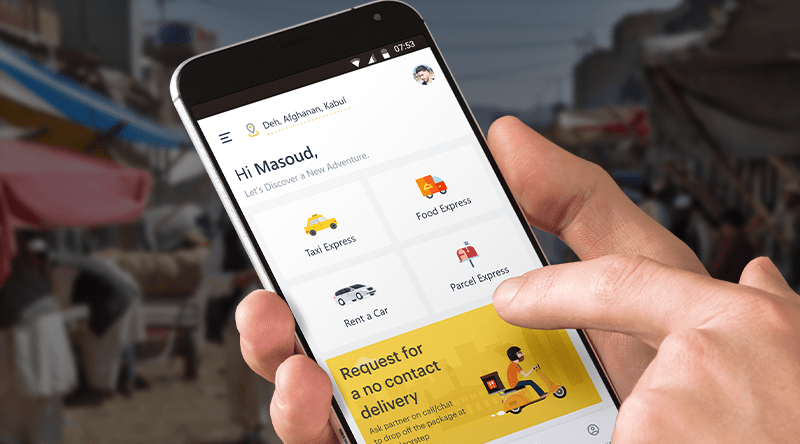 BBR had proved its mettle by emerging as one of the leading ride-hailing services in Afghanistan. Now, they were eyeing to foray into other industry verticals like food delivery, parcel delivery, and grocery delivery through a robust Super App. They needed a robust super app which would enable them to offer all these additional services along with ride-hailing to their customers.
How Yelowsoft empowered BBR to become a Super App?
We understood all the requirement of the client carefully and then provided them with a next-gen Super App that comes with all the advanced and cutting-edge features. This Super App enabled our client to offer additional services like food delivery, grocery delivery, and parcel delivery along with their existing ride-hailing services on a single app.
This Super App was highly customized as it had all modifications as demanded by the client. Let's have a look at these customizations and modifications one by one.
Super App that works perfectly in the low network area
Our client had mentioned that in Afghanistan there were many regions that had poor network reception. Furthermore, many places had jammers which inhibited the network reception to a great deal. To overcome this problem, our client wanted a solution that can even work in low network signal.
To fulfil this need of our client. We made our application light. To make the application light we used lightweight servers which made the connections lighter. Furthermore, we also used code optimization to make our solution even lighter. We also used caching to improve the performance of the application under low network.
At last, we divided the data into multiple segments so that it can take the required data segment instead of taking the whole bunch of data. This avoided the multiple API calls and made application faster and more responsive under the low network circumstances.
Made UI customization as per their theme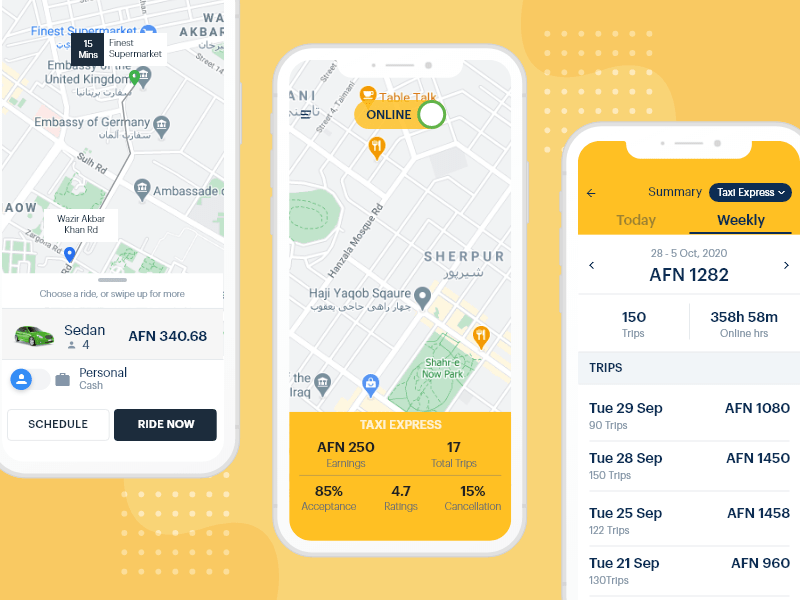 The client wanted to make UI customization as per their theme. So, they gave us their entire theme design. We studied it carefully and found out that their design's workflow was different from our solution's workflow. So, we found a middle ground and made UI customization in such a way that their theme design doesn't affect our solution's workflow.
Resolved all security concerns
The client wanted a solution which was devoid of all the security concerns. So, we resolved their all security concerns by providing a foolproof cloud-based solution with a secured server. We ensured that the server cannot be accessed from anywhere except the few specific points listed by us. The client's technical team also checked the server's security and its scaling capability from their end. Additionally, we also used AWS security to make our solution safe.
Third-party integration
The third-party integration for this project was quite difficult and challenging for us to achieve. However, our team of hard working professionals achieved this feat with their top-notch skills, training, and experience.
Seamless support
We ensured that our team offered seamless support to the client by resolving all their queries in real-time. Our team also conducted meetings quite frequently to ensure that our client and we both are on the same page. We also made frequent Scrum calls to understand our client's requirements properly. Every time we made a change or added a new feature, we ensured that we gave a proper and detailed explanation to our client.
Aftermath
Yelowsoft's Super App did wonders for our client in Afghanistan as they received a mammoth amount of requests on their newly launched Super App. They received requests for all their services viz. taxi, food delivery, parcel delivery, and grocery delivery.