About
Bigo Lite is a mobile application that provides comfortable and efficient trips in Costa Rica in just a matter of a few seconds. They provide this service 24x7 a day. They also employ cutting-edge technology that enables convenient and fast rides across the cities.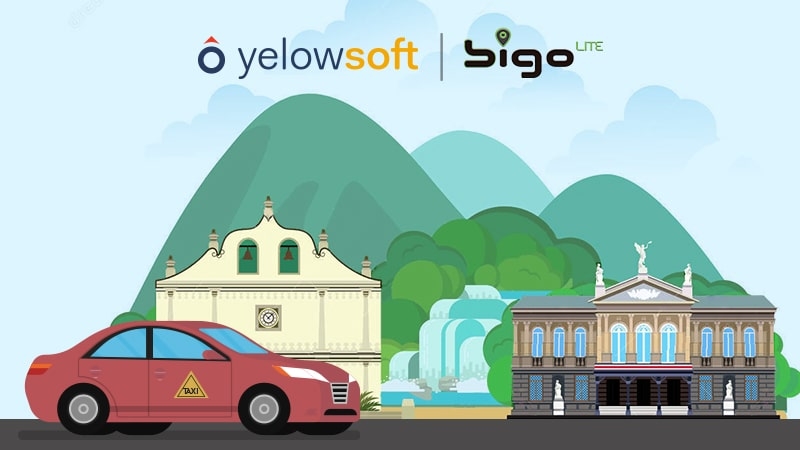 All the drivers of Bigo Lite have the necessary documentation and are permitted to drive anywhere in Costa Rica. Moreover, these drivers are also trained periodically to deliver excellent service.
Challenges
Migration of existing passenger and driver data to our system
Earlier, Bigo Lite was using another system for their taxi business. Now, they wanted the data migration to take place from their existing system to our system. Our client wanted to ensure that the entire data migration process has the least amount of impact on their existing driver and passenger data.
Wanted to integrate ride pool or ride-sharing
Bigo Lite had started marketing campaigns about starting ride-sharing service on their platform. They wanted to tap a huge portion of Costa Rican population who preferred cost-efficient pool rides to other costly ride services. That's why they wanted to integrate the ride-sharing service as soon as possible.
Spanish language support
Our client's other requirement was of Spanish language support. They wanted both Spanish and English language support since they were operating in Costa Rica.
Wanted to establish a charging policy
Our client wanted to establish a charging policy which would include:
Cancellation charge policy for drivers
Cancellation charge policy for passengers
Waiting charge policy
They wanted these charge policies to be configurable, i.e. the admin must have the power to configure and make changes in the above charge policies.
Solutions
Carried out successful data migration
As per our client's requirement, we carried out successful data migration by guiding them step by step. We provided them with a comprehensive guideline on how to implement the data migration. First, we provided them with an excel format on which they submitted all the data like driver's detail, wallet balance, etc. We then verified all the data and then imported it into our system. Due to this, all the driver had to do was to install an application and register with the help of an OTP to regain their old account on the new platform.
Integrated ride pool and ride-sharing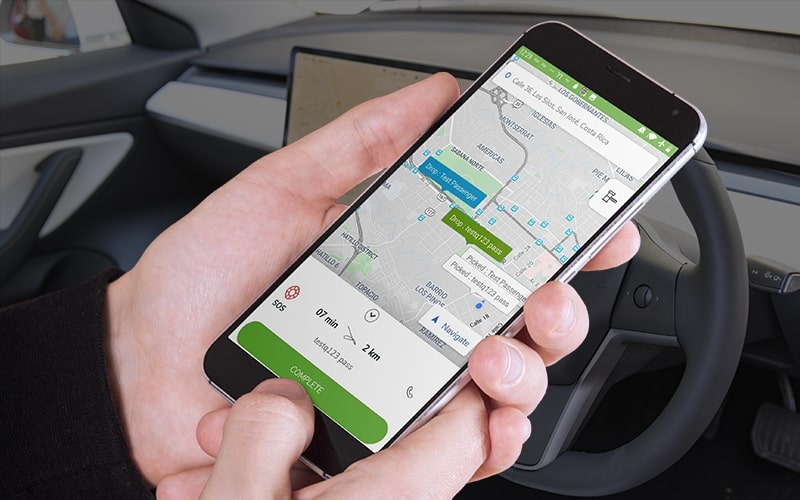 As per our client's requirement, we successfully integrated the ride pool and ride-sharing feature. With this, the riders can now enjoy cost-efficient rides at an instant.
Spanish language support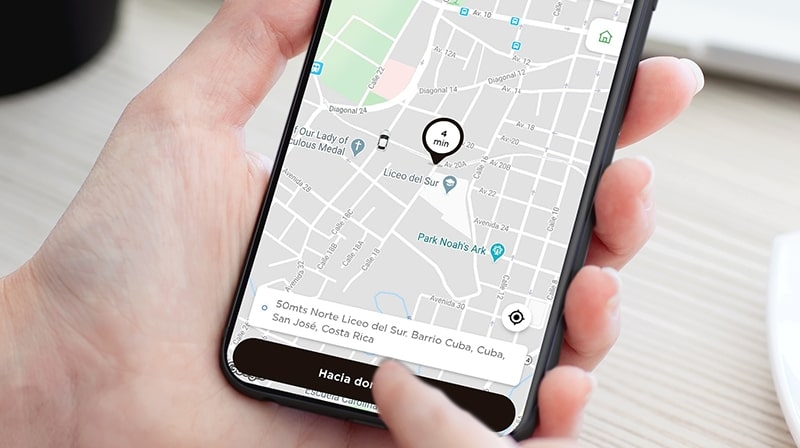 Initially, we sent our Spanish language module translated from Google to the client. Then the client gave us feedback and we made changes accordingly. This process took a long time as the module went to and fro several times until the client was satisfied with our Spanish language support.
Charging policy
We provided our client with a configurable charging policy. These charges include: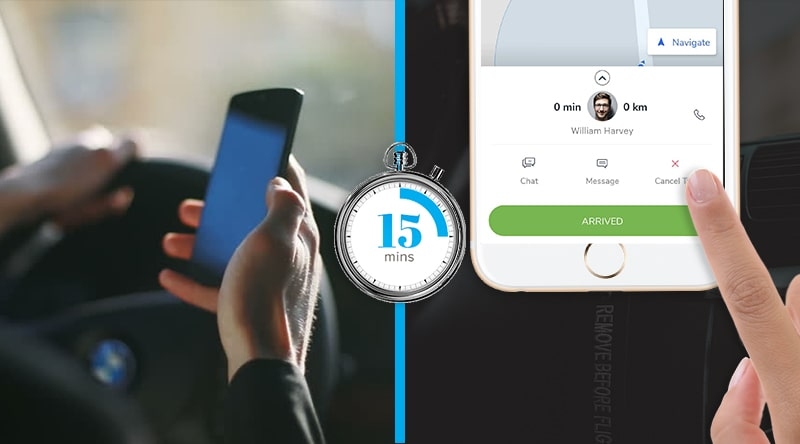 Cancellation charge policy for drivers
It often happens that the driver reaches to the pickup point and waits for a long time but can't see any signs of the customers. Such scenarios are time-consuming for driver and cost them business. To avoid this situation, the admin can define a period of time, after which the driver can cancel the ride request without bearing any cancellation charge.
Cancellation charge policy for passengers
Many time passengers book a ride and realize that the driver is far away from the pickup point. So, they cancel it to save time. To prevent this situation, the admin can define cancellation charges for the passengers. If a passenger cancels a ride request after a stipulated time period, then he has to pay the cancellation charges.
Waiting charge policy
The waiting charges are usually applied the moment the driver reaches the pickup point. However, the admin wanted to introduce the concept of buffer time. Buffer time would start just after the driver reaches the pickup point. However, no waiting charges would be applied while the buffer time is still on. If the rider fails to onboard the cab in the buffer time then he has to pay the waiting charges.
Words of appreciation from the client
The experience of working on this project was full of challenges. Perhaps, the biggest of those challenges was time management. There was approximately a difference of 12.5 hours between the time zones of our client and us. Due to this, we got merely an hour or two to communicate in real-time. But our team worked really hard to overcome this and other such countless hurdles to fulfil our client's requirement well within the stipulated time. Even our client was extremely delighted and satisfied with our work. You can hear it straight from them in the below video.
Aftermath
Bigo Lite achieved many successes due to Yelowsoft's solution. Their cost-effective pool-ride service got a fantastic reception from the users in Costa Rica. Moreover, with a robust solution in place, Bigo Lite could now implement all their plans which they were unable to do in the past.