With so many Taxi owners making a foray into taxi business, automated taxi dispatch solutions have become need of the hour. It not only gives the owner freedom in terms of better monitoring of drivers and passengers from his end, but he can also keep a tab on various statistics related to his business, which can give him an edge over his competitors.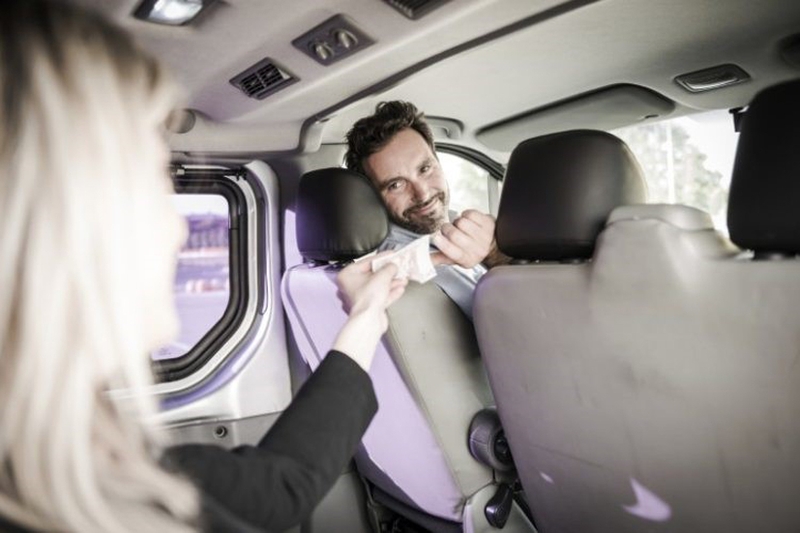 Have a look at the below graph which compares the total revenue of Ride sharing companies v/s traditional taxi companies in the USA.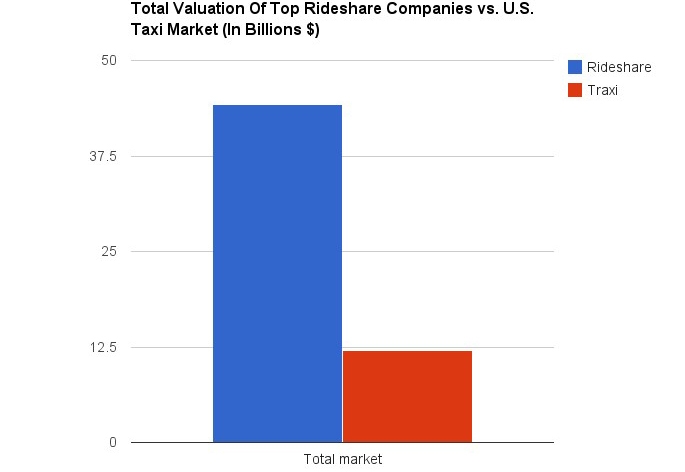 But automation is only one part of the business, the main focus is always the customers who drive any business including the taxi business. A business owner can outperform another, only if he keeps his customers happy and tends to his needs well.
McKinsey's 2017 consumer survey indicates shared mobility should see further growth. Of those currently using nontaxi ride-hailing services, 63 percent expect to increase their usage "a lot" in the next two years, and even more (67 percent) say they will do the same concerning car sharing.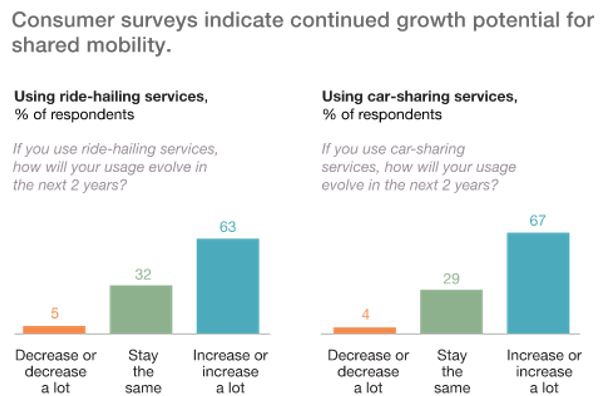 Let us look at some of the techniques we need to keep in mind when dealing with customers, in order to provide them superior service:
A good driver knows the city in and out
Every customer would like to reach his destination in the shortest possible time and through the shortest route taken by the driver. Nobody would like to keep sitting in the taxi for extended period and get bored. An unfamiliar driver, trying out different routes, will not only waste the passenger's time, but also burn a hole in his pocket. This will be more serious if the passenger has some important errands to run, i.e. reaching his office on time, meeting his girlfriend, going for an interview or a flight to catch etc.
It is important for a taxi driver to be accustomed with the city he is working in, as the back of his hand. Perfection can come through time spent on studying the city maps and getting familiar with the city and its outskirts. The use of GPS in an automated taxi business makes things easy for the driver, but what will make him stand out is his knowledge. So, spend time getting to know the streets and learn the best, fastest routes to avoid traffic at different times of day.
Keep your car presentable
People generally don't want to travel in smelly, noisy public transport. They prefer a journey which is clean and convenient for them. So, if your taxi is unkempt and smelly, it can be a huge turn off for a passenger who wants to ride with you. It is advisable to keep your car squeaky clean and get it serviced periodically, to keep it up and running. Always keep the interior fresh by using a nice fragrant air freshener or roll down the windows once in a while to let the fresh air come in.
Be friendly and welcoming
Be welcoming to your customer, when he asks for your service. A customer may overlook how clean you have kept your car, but he may not forget how you made him feel during the journey. A grumpy, unfriendly driver would not help things and irritate the customer. It may happen that the customer drops your taxi agency from his favorite list, from the one bad experience he had with your driver which remained etched in his mind.
Train your drivers to have a friendly, warm attitude towards the customers. Sensing the customer and what he wants is the key. There can be a customer who seems to be in the mood for conversation, then you can check on them how is their day going on or about any other general stuff. Refrain from talking about sensitive and political issues. There are also customers who would like to be left alone rather than engage in chit chat. Act according to your customer's mood.
Read More: Taxi apps to link drivers with riders
Go the extra mile
There are some very small things the driver can offer the customer as a gesture of goodwill. The driver may keep some refreshments and water bottles in the cab and offer them to the customer during the ride, or play his favorite music. When playing the music, keep the volume at a sensible level unless it is annoying to the customer or distracts you at the wheel.
If the customer is someone very old, and requires assistance with the luggage, then the taxi driver should offer assistance.
A customer with special needs should be assisted at all times, and special effort must be made to offer them top service and convenience.
Give customers more power through apps and online presence
Most of the taxi companies today have started offering online taxi booking facility by adopting passenger app solution where a customer can simply hail a taxi through online booking from his smartphone or laptop.
Besides this, he can find out about the driver and the cab details and how long it would take for the driver to reach him, everything can be tracked through the app. He can track the route he is traveling through the GPS tracking system and get a time estimate about his journey.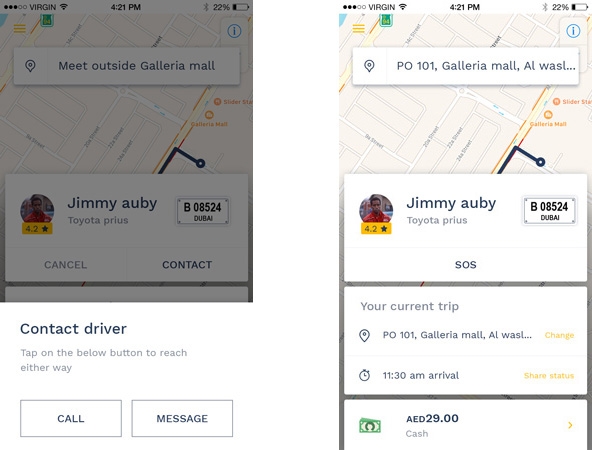 The driver is also saved from the hassle of noting down the customers phone and location address, which gets easily updated on the app when placing the order.
Having a website is also a must in today's digital world, where customers like to learn about businesses and their processes. Upload all information and average rates on the website, the different ways to approach the service as well as frequently asked questions etc. Give the customer choice to give ratings to your drivers and post comments regarding the service provided to them. A taxi business with good customer ratings, is definitely going to attract more number of customers and help in business growth.